Final week for online input on Rueter-Hess recreation plan
January 1, 2016
/
/
Comments Off

on Final week for online input on Rueter-Hess recreation plan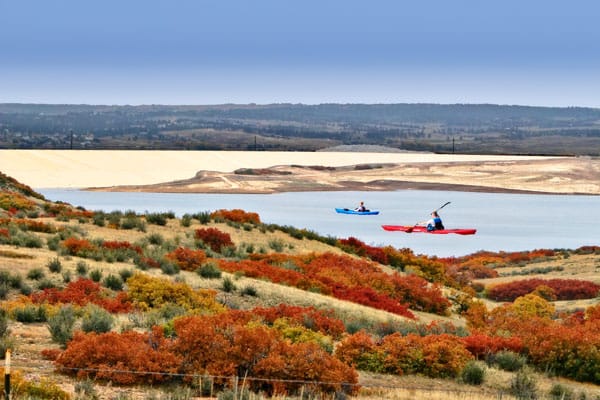 A recreation master plan will help determine future amenities at Rueter-Hess Reservoir. Residents are encouraged to participate in the online survey by January 8.

By Terri Wiebold; photo illustration by Tim Gamble
The Rueter-Hess Reservoir Recreation Authority (Recreation Authority), comprised of the Parker Water & Sanitation District and its five regional partners – Castle Pines, Castle Rock, Douglas County, Lone Tree, and Parker – is developing a recreation master plan for the Rueter-Hess Reservoir. As part of the public process, a survey has been posted online to get initial input from area residents about recreation activities at the reservoir, as well as the 425 acres on the north side of Hess Road across from the reservoir.
The survey, which takes just a few minutes to complete, will remain open through close of business day on Friday, January 8.
The goal of the master plan is to develop a range of recreational opportunities in and around the reservoir while providing safe, clean drinking water and preserving the tranquil qualities of the site. Recreational uses that could jeopardize the water quality of the reservoir, such as motorized boats, dog parks near the water, swim beaches, and other uses that have potential risk are not being considered.
Possible programs for each site have been classified into five categories, including: Natural Areas (bird watching, a wildlife preserve, open space, etc.); Trails (hiking, incline challenge, mountain biking, etc.); Aquatic Activities (fishing, non-motorized small boats, scuba diving, etc.); Cultural Programs (outdoor classroom/pavilion area, etc.); and Adventure Recreation (overnight tent camping, bouldering, etc).
Public meetings in February will review survey results to determine a preferred master plan option, and the preferred option will be presented at a public meeting tentatively planned for the end of April.
Visit www.pwsd.org for additional information and to complete the survey. Editor's Note: On the final page of the survey, it asks what city you live in (in order to track where the responses are coming from). Please be sure to include your city AND your zip code if you live in 80108.