Fresh from the garden…to the classroom table
November 1, 2022
/
/
Comments Off

on Fresh from the garden…to the classroom table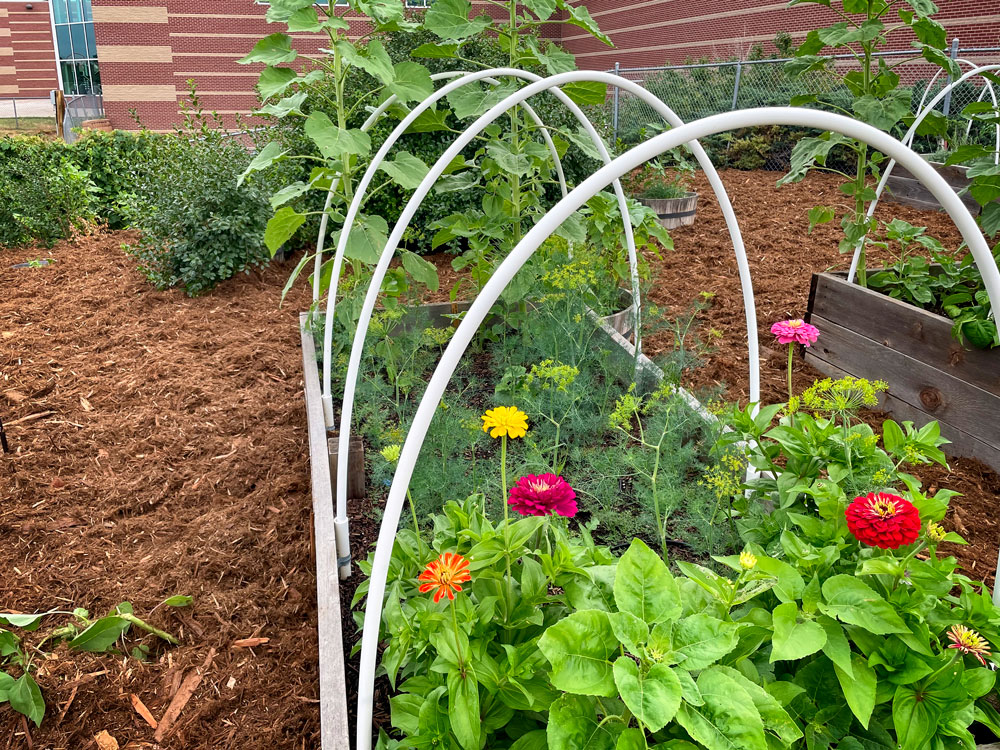 Patience is one of the many things Sharon Majetich teaches in her culinary arts and nutrition class at Rocky Heights Middle School (RHMS). It is a trait her seventh and eighth grade students learned early on while trying to "rush" fruits before they were ripe and ready to pull from the student-planted garden.
"We tried the grapes too soon…we could not wait," said eighth grader Lana Harris. "They were a bit sour. We tried the apples, too," she laughed.
The garden is a key part of the culinary arts and nutrition class at RHMS. The spring class plants the seeds; the fall class gets to harvest. The students plant things like onions, green beans, jalapeños, ghost peppers and a lot of sunflower seeds to make everything grow. The gardeners switch up the selection every year, but one constant goal is to introduce them to new foods.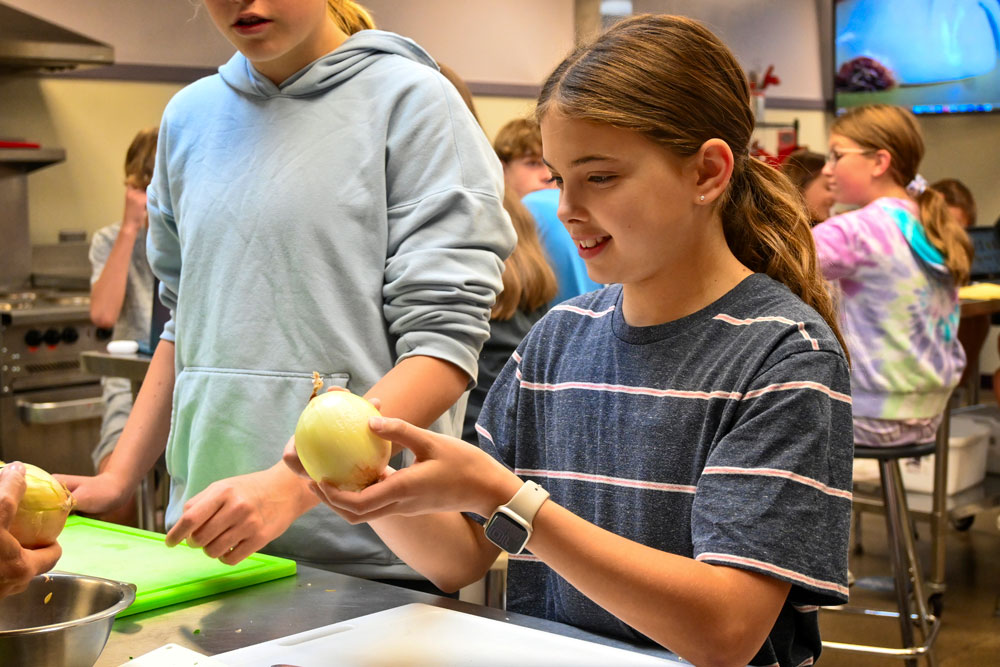 This year, Majetich was surprised that every student taste-tested the Swiss chard. She said most of them enjoyed it, and for her, this is what makes the class so rewarding. "They
are willing to try new things," she added. "Things they probably would not try if parents asked them."
Besides planting, harvesting and tasting, learning to cut the food is important, too. Eighth grade student Scarlett Marrone said,
"In our knife skills [class], I learned the better way to cut an onion and to stay away from the stem. That's the part that releases the fumes that burn your eyes."
Scarlett and Lana both say the class is fun, but it is more than that. They have learned skills they can use throughout their lives and can share with others.
"Over the summer, I cooked a lot of things after I took this class and my parents really appreciated it," concluded Lana. "And I think learning the back story of your food, where it comes from, and how nutritious it is, really makes you appreciate your food more."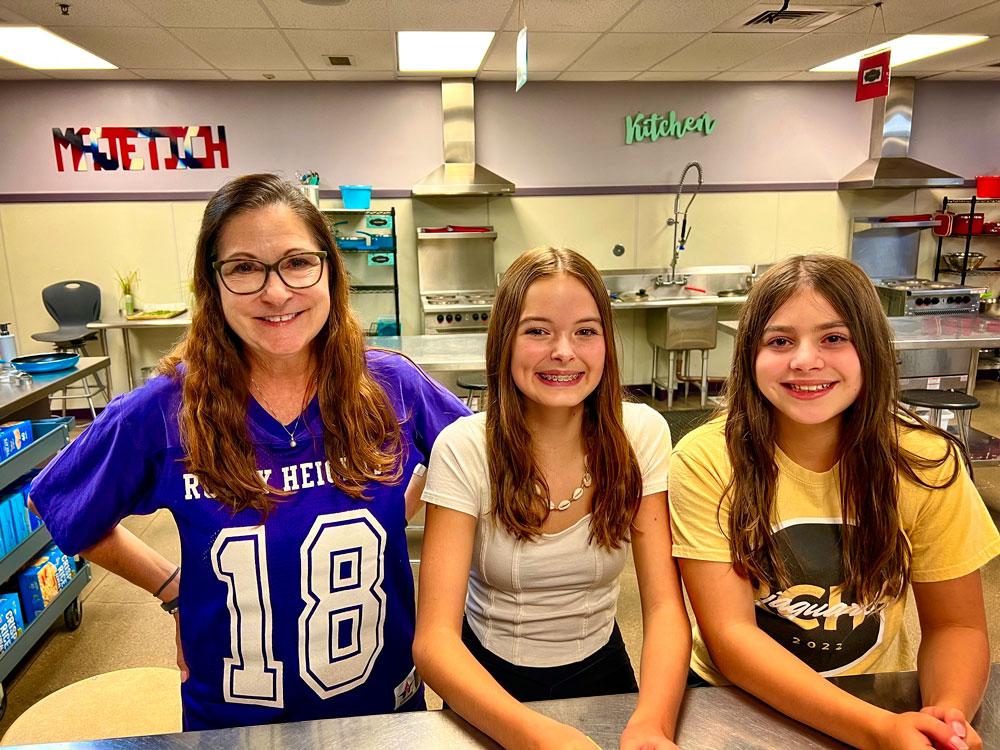 Article and photo by Karen Leigh; photos courtesy of Alena Wilson / RHMS yearbook photographer