December 1, 2021
/
/
Comments Off

on From Sherwood Forest
By Joe Gschwendtner; photos courtesy of the Sedalia Historic Museum and Gardens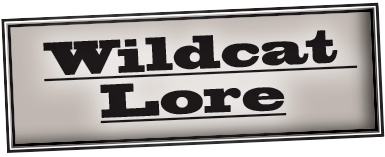 Jarre Canyon in Sedalia has been a prolific source of Douglas County history, attracting those among the most dynamic men and women of the County. So too, with Esme Harcourt Williams Couch.
Charles Harcourt was born in Blatherwycke, England in 1869. Immigrating to Colorado and attaining citizen status, he homesteaded on lower Jarre Creek (entrance to today's Bears Den neighborhood in Sedalia) and married his first love, Caroline Carrie. She gave him a son, Arthur, in 1898. Within a year, Charles was a widower and returned to England to sort out his life. There he fell in love with Mary Daniels whose family home was supposedly spring fed by Robin Hood's own well in Sherwood Forest.
Prior to marrying her, Charles promised Mary a paradise on return to the States. On arrival, she was brutally shocked by the dryness of the Sedalia landscape, but she "cowgirled up." Mary had studied nursing in London and she was also a seamstress – a perfect combination for homemaker and mother. That Mary was also utterly selfless made her widely revered in Douglas County.
Esme, their first child, was born on a ranch near Sedalia in 1903, her brother Louis a year later. In days when women were still under-recognized as heroines of the range and ranch, Esme was not to be ignored. A cowgirl in full, sandwiched between two boys, she thrived on their small ranch, and had an early love affair with horses. She reveled in county open spaces, especially Roxborough Park and riding the Colorado and Southern Railway easements into the South Platte Canyon. One starry night she rode to the Devil's Head Fire Lookout Tower and spent the night with Helen Dow, the first United States woman to manage a fire lookout station.
Early education took place at Sedalia's one-room schoolhouse. Each morning Esme and her brothers rode the milk wagon down the hill to drop off the barn's production at the Frink Creamery station. There was one dreadful day when she rolled the wagon into Jarre Creek, fracturing her collarbone. However, on the Williams Ranch, there was no crying over spilled milk. For high school, Esme, Arthur and Louis took the train to Castle Rock.
Esme met husband Don Williams of Wilkes-Barre, Pennsylvania, at the Woodbine Ranch further up the canyon; they were married in Brighton in 1928. A pioneer in the field of labor relations, he was a dispute resolution specialist, one at the Remington Arms plant at the Federal Center during World War II and later, among contractors building the Alcan Highway.
Esme's passion remained equestrian. She became a rodeo rider with skills in the mile-and-a-half races, requiring a change of saddles and then horses at full gait. She also served as a jockey at Cheyenne Frontier Days. Esme's education came via Colorado University and Colorado Teachers College (later University of Northern Colorado) in Greeley. She taught briefly in the Oakland school located at Wolfensberger and State Highway 105.
After her husband Don died prematurely, Esme married again to Edmond "Ned" Couch. No shrinking violet, Don, a skilled skier, made a living engineering ski jumps throughout the industry, often combining work with family weekends. After Don predeceased her, Esme lived the fullest of lives until age 96.