Express gratitude and nourish each other
December 1, 2021
/
/
Comments Off

on Express gratitude and nourish each other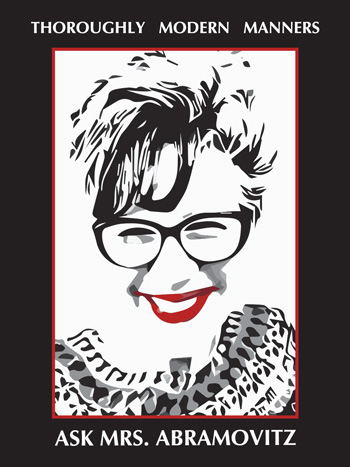 Dear Reader,
It is the gift giving season and a perfect time to address the art of the thank you.
A "thank you" is defined as a note of gratitude, and I would add that it can be an act or an expression. According to William Arthur Ward, "Feeling gratitude and not expressing it is like wrapping a present and not giving it."
Expressing gratitude is one of the ways we nourish each other. Support is shown, a kindness is received, a gift is given, to which we say these two words – thank you. The way we show our gratitude and the delivery vehicle we employ can come in many forms.
Expressing your gratitude verbally or in a handwritten note will expand your cultivation and sense of gratitude. To make this easier, invest in a stationery wardrobe. Create a collection of beautiful notes, custom stationery or recycle notes (I like to take the fronts of cards and make them into postcards). Keep your stamps and return labels ready so you don't put a thank you note off.
While I prefer a handwritten thank you note, I was shocked to see this statistic last week:
According to a CBS News survey, 37% of adults polled in the U.S. said it's been five years since they've written and sent a personal letter through the mail, and just under a third said they'd written one within the past 12 months. Another 15% of the 1,717 adults surveyed have never written and sent a personal letter – ever. Half of the respondents said they haven't received one in the past five years, and 14% haven't ever received one. Call me sad.
Do you have to send a thank you note if you thanked the person directly? You do not. The degree to which you desire to show your gratitude is a personal one. But you MUST thank someone in some way if you weren't able to do it directly. Options include, text message, email, social media, phone call and other online services. All have their place. If you're choosing a digital option, maybe you'll want to create some cute stationery or use a thank you meme.
Take the five minutes for a handwritten note or even 10 seconds for an instant message; it's important and it reflects the importance of the gift givers.
Big Love, Mrs. Abramovitz