Good days, bad days and last days: A dog sanctuary
July 27, 2023
/
/
Comments Off

on Good days, bad days and last days: A dog sanctuary
Not far from Castle Pines lies Pepper's Senior Dog Sanctuary, a 50-acre oasis in Roxborough Park which houses a new, veterinarian-approved sanctuary for senior/special needs dogs.  All dogs at Pepper's come from a rescue or a shelter and most have been considered unadoptable.  Due to their age or medical condition, these canines were in danger of being euthanized.  Now, they have a safe place to go and can live out the rest of their lives receiving loving, compassionate care from professionally trained staff and volunteers.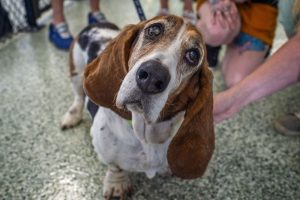 Pepper's was created by Mary Leprino, her son, Justin Klemer, and her niece, Leigh Sullivan.  With the help of their many friends and supporters, they made their four-year dream come true.  There is nothing else like it in Colorado.  The name of the facility was coined in memory of Leprino's dog, Pepper, whom she credits with giving her so much solace during a challenging time in her life.
"It is a privilege to be part of a community that shares this common goal and wants to work together for the greater good," said Leprino.  "At age 57, to think that I would be living this rewarding life I have right now, I just want to pinch myself.  I am humbled by the generosity, love and support that has enabled us to supply a home for these well-deserving doggies."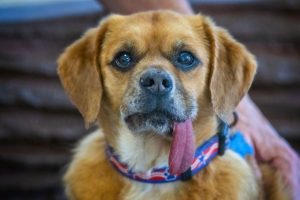 The nonprofit celebrated its grand opening on Saturday, July 8.  Guests enjoyed refreshments provided by food trucks, music, self-guided tours and a gift bag as guests left.
The unique facility includes an indoor dog park, bedroom suites, the "Lazy Dog Lounge," a sensory garden, "Rowdy Dog Playland," a veterinary clinic under the supervision of Dr. Colleen Ferriman, a hydrotherapy room, and a kitchen where special diets for the dogs are prepared.  The mission was to create a space for these dogs to thrive, relax and live in dignity.  Pepper's motto is, "Good days, bad days, and last days.  We are here for these special dogs."
Leprino concluded, "Please consider adopting a senior dog before they even make it to our facility.  These dogs can be your loyal companion for a while.  It's rewarding and magical."
For information on volunteering or donating, contact the organization at 303-222-0082 or PSDS.org.
---
By Nancy Koontz; photos courtesy of Evan Semon