April 1, 2010
/
/
Comments Off

on Park Place
Great food, service and fabulous views at The Ridge
By Patte Smith; photo courtesy of The Ridge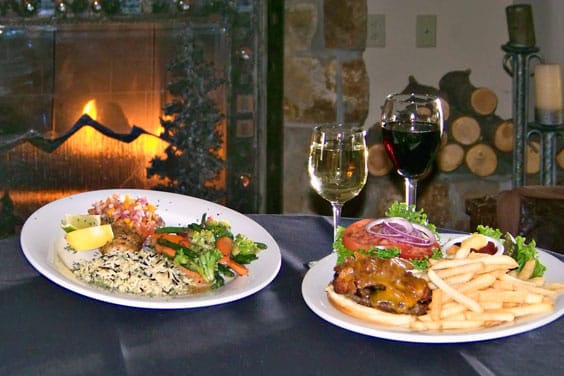 Scrumptious food along with amazing views and terrific service await patrons at The Ridge Restaurant.
The award-winning Ridge Restaurant has announced it will transition from its current winter hours of operation to seven days a week starting on Friday, March 12. The public is welcome to enjoy the restaurant's famous breakfasts, lunches and dinners from 8 a.m. to 8 p.m.
"The Ridge was open for its second winter season this year, and the grille had a successful run during these snowy months," notes manager Mike Henritze.
"We served meals Thursday through Sunday and hosted special events, among them, our second annual Super Bowl party. Thanks to our loyal customers, who have contributed to our success."
This spring, the ever-popular Easter and Mother's Day brunches will be served and now is the time to schedule a reservation. Call Wendy Wells at 303-688-4575 to reserve a spot for these brunches before they are sold out.
In 2009, The Ridge Restaurant was once again honored as the Best Apres-Golf Award for the Denver-metro area. The award judges noted that the food was great, the drinks strong, and the sunset views from the patio remind you why you love Colorado. For those who have not had the pleasure of dining on the patio, soon you will have the chance to enjoy this neighborhood treat.
Events and information about The Ridge can be found on the website www.playtheridge.com. The Ridge is also accessible on Facebook and Twitter.