November 1, 2022
/
/
Comments Off

on Harmon's haunted hallows
Gary Harmon loves Halloween. A family tradition he started when his boys were 4 and 2 is going stronger than ever 17 years later. The Harmon haunted house began in the family's basement. In the beginning, Harmon built paper walls and let sons, Josh and Kyle, draw "scary things" on the walls. Harmon then invited the neighborhood kids to come along. "It was just a fun thing when it was in the basement, but now it's outside and it keeps getting bigger and bigger," said Harmon's wife, Monica.
The Harmon family has lived in Castle Pines since 2000 but moved to a house with a larger yard several years ago. This precipitated the basement haunted house
to morph into the approximately two-acre, Harmon's Haunted Hallows, behind the house. Every year, it grows as Harmon adds additional scary props and Halloween- themed scenes.
An engineer by profession, Harmon likes to tap into his creativity and his haunted hallows is a perfect project to leverage both interests. "Gary does all the building and I give commentary," said Monica. The haunted hallows includes a graveyard, witches, a maze, butcher shop, holograms and projections, to list a few of the spooky features.
"I've always enjoyed building things and tinkering," Harmon said. "I built a tiki bar during COVID…it's a spooky tiki bar during Halloween. I'm already planning a few new things for next year."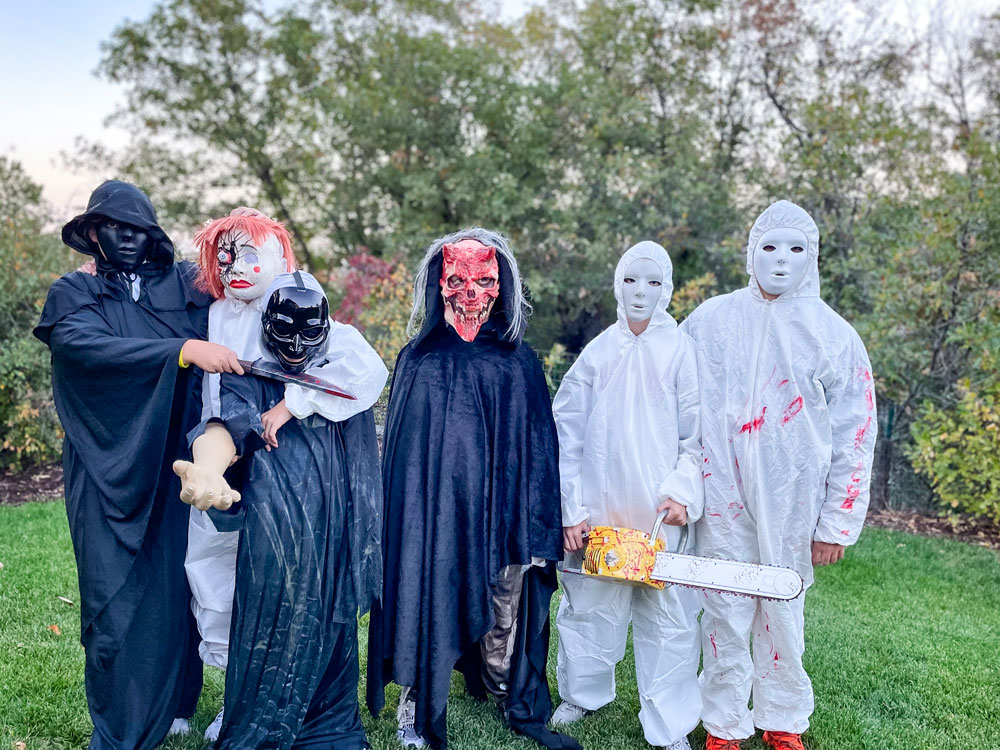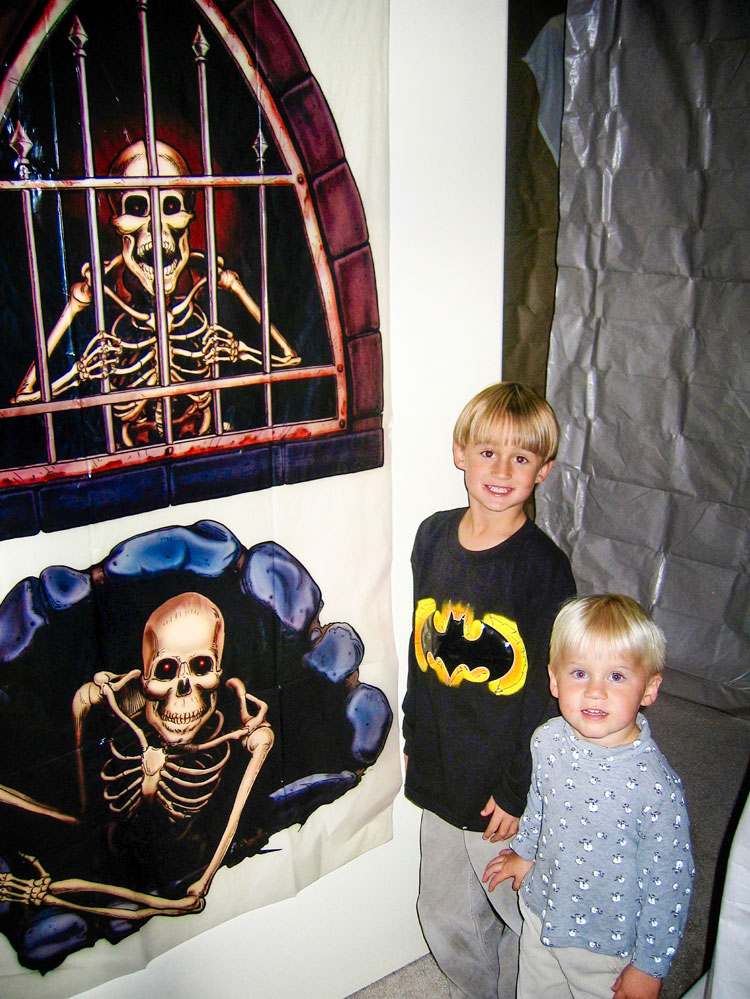 As the number of props and scary scenes increases, so does the time required to set up. Harmon spends about five weeks preparing his haunted hallows each year. He takes a week off of work and then spends evenings and weekends for a month getting everything setup and ready for The Haunted Hallows has become a way of life for the Harmon family with everyone getting involved. The boys helped over the years and spent many fall evenings dressed up, scaring visitors brave enough to venture through it. In college now, they come back when they can to celebrate Halloween, Harmon style.
Harmon takes on the building and handles all the haunting while Monica manages the kick-off party: food, teaser video invitation, general logistics and the charities. "We raise money for charities each year," she explained. "When the boys were younger, it was an opportunity to show different ways to give back."
In recent years, the Harmons have chosen two charities to collect donations for, usually guided by events going on in the community or within their extended families. This year, the Harmons raised $1,500 and donated it to the American Foundation for Suicide Prevention and the National Pediatric Cancer Foundation.
Gary's favorite aspect is seeing the finished creation and the joy on the faces of other fellow scare-lovers who come and experience his haunted hallows. Fundraising is the best part for Monica, giving back and showing her boys the joy of helping others.
By Celeste McNeil; photos courtesy of Carlie Leach, Monica Harmon and Andrea Gale