Little dog…courage of a Bear
November 1, 2022
/
/
Comments Off

on Little dog…courage of a Bear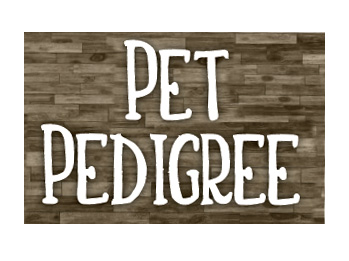 Bear Bontrager is a 9-year-old, spunky shorkie, a cross between a Yorkshire terrier and a Shih Tzu. She has fur siblings, two-year-old mini golden doodle Sadie, and a bunny rabbit, Carrot – both who joined the Bontragers many years later. The name Bear came from her puppy dog appearance of looking like a teddy bear.
Being the first family pet, the Bontragers were able to give Bear all their attention including puppy classes and puppy day care where she first learned to swim and hence, her love for water. On warm days, it is not uncommon to find her soaking in the yard's water features.
The shorkie is a newer mix of breed, only being intentionally crossed in the 2000s. Shih Tzu means "lion dog" and the breed is known for having happy temperaments. As pets, they are friendly and get along with other dogs and people of all ages. It is not uncommon for the Bontrager's doorbell to ring with neighbors sharing how Bear enjoyed morning breakfast with them.
The Yorkshire terrier side of Bear brings a breed that is a loyal companion – high-strung, curious, attention-seeking and protective.
A common trait of shorkies is they do not realize they are small and they alert the family of visitors and predators. Bear is mostly an indoor dog but has found her fair share of trouble after moving to theVillage. With no fences to keep wildlife out of the yard, Bear can be found chasing deer, bobcats and even bears off of the Bontrager's property.
"It is very amazing to see such a little dog have such a huge and protective nature," said Kimberly Bontrager.
This 15-pound shorkie certainly has the courage of a bear. Adventurous in nature, Bear has gone head-to-head with a female deer protecting her young.
Shorkies are also very loyal and loving. Nicknamed "the nanny," Bear has helped to raise the Bontrager's daughters Madison (8) and Claire (5) by licking toes and giving lots of cuddles. When the girls were younger, Bear would ride inside the stroller next to them on walks. Bear is also a companion on car rides to and from school.
Even though shorkies are non-shedding dogs, Bear does require frequent visits to the groomer. According to Kimberly, there was a time when Bear would get
very nervous heading to the appointment, and medicine was needed to calm her nerves. Today, Bear easily manages the trip alongside Sadie.
Bear's cute and playful energy was the inspiration behind her Facebook page, "Real House Pets of Castle Pines," an amusing account capturing day-to-day moments of Bear with Sadie and Carrot.
By Julie Matuszewski; photos courtesy Kim Bontrager