Healthy for body and spirit – cycling and giving
February 1, 2018
/
/
Comments Off

on Healthy for body and spirit – cycling and giving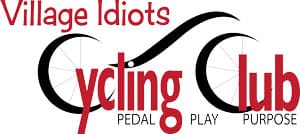 By Patte Smith
The Village Idiots Cycling Club is holding their Annual Membership Meeting, Tuesday, February 27 at 7:00 p.m. For current members and anyone who is interested in learning about the club, meet at MIYO Café at the Village Shops, 858 West Happy Canyon Road.
The cycling club organized by John Rehl, president of the cycling club, and his wife Lesia officially formed the VIC2 in 2007. They both started recruiting neighbors and friends to join the club. These cyclists share a love of cycling, socializing and helping those in need. In 2015, the club became a 501(c) defined as organized for pleasure, recreation, and other nonprofit purposes.
One such nonprofit purpose was to organize the Village Idiots Cycling Club's annual bike drive. For the past few years the group has held bike drives in the Castle Pines community. Each year the drives get more successful and in 2017 they received over 100 bicycles. The bicycles are refurbished and last year they were donated to the nonprofit Project ReCycle who have a program for children to earn a bike.
The club is having an Informal Happy Hour at Pino's in Castle Pines on Wednesday, March 7 at 6 p.m. On Friday, March 2 at noon, the club is meeting for an informal coffee at Miyo Café. If you are interested in meeting fellow bicycle enthusiasts join them for happy hour or coffee.
For more information on the Village Idiots, visit www.villageidiotscyclingclub.org.