Healthy, sophisticated French carrot salad
September 1, 2018
/
/
Comments Off

on Healthy, sophisticated French carrot salad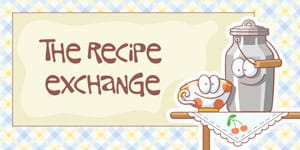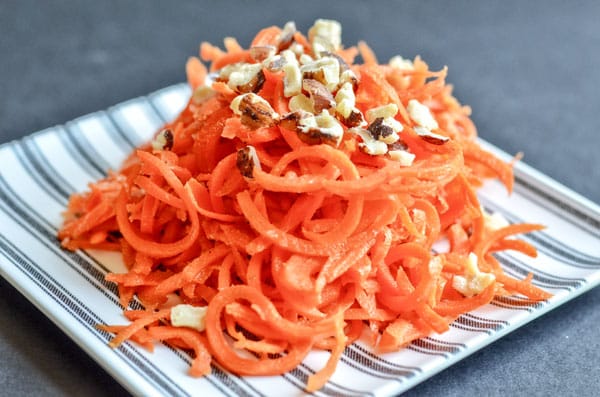 Article and photo by Lisa Crockett
I recently returned from a trip to Quebec, Canada. In addition to visiting beautiful churches, lovely gardens and quaint village streets, I spent a fair amount of time discovering the unique food of Quebec. Poutine – a satisfying pile of fresh French fries topped with gravy and cheese curds – was an unforgettable, if starchy, highlight. There were also crepes, croissants filled with chocolate, gelato and a veritable feast of exotic cookies and candy.
While I loved every single bite, when I came home I quickly determined that my waistline (and possibly my arteries) needed a break. Still, leaving a vacation that great behind is tough, so I went searching for something tasty and light to get me through those first few post-vacation days. I looked for something with French flair and American convenience and was shocked to find such a thing actually existed. A quick Google search produced hundreds of results for something called French carrot salad. The ingredient list was short and simple, and I happened to have everything on hand, so I gave it a whirl. In just a few minutes, I had something that was simultaneously savory and sweet, light and satisfying. While I was on vacation, all my stomach space was devoted to things that were decidedly more decadent, but this salad is authentically French. It was available in nearly all the cafes and sandwich shops in Quebec, a nod to their French roots. In France, this dish is apparently something that ordinary French people can pick up in the supermarket deli, sort of a Parisian version of coleslaw.
Most of the online photos I found of this dish featured carrots that had been shredded with a special tool available only in France that produces long, matchstick thin shreds. I used my zucchini noodle maker to shred my carrots in an attempt to produce something similar, but the process was fussy and messy, and midway through the project, I switched to a regular old box grater, which worked just fine. On my second try, I actually used pre-shredded carrots from the produce section of the grocery store, which also produced entirely satisfactory results. The salad is good as soon as it's mixed together, but I like it even better an hour or two later, after the carrots soften ever so slightly in the vinaigrette. The salad will keep for two or three days in the fridge, making it the ultimate quick bite, a vibrant, healthy side dish for just about any main course.
Many restaurants and markets in France use this salad as a blank canvas, topping it with chopped pickled beets, sweet corn, or even golden raisins. I like it plain and simple, though, which allows the freshness of the carrots to shine through. After a week of heavy, buttery, creamy, and sweet foods, this salad was deeply satisfying without being burdensome, and a version that was "pure" seemed to best fit the bill. With many thanks to the French – and their Canadian progeny – I share this tasty and healthy treat with you and say, bon appétit!
French Carrot Salad
1 pound fresh peeled carrots, shredded on a box grater or in a food processor
2 teaspoons Dijon mustard
Juice of one lemon (about one tablespoon)
3 tablespoons olive oil
¼ teaspoon salt
Ground black pepper to taste
1/2 cup chopped hazelnuts
Optional ingredients:
Chopped fresh parsley
Chopped scallions
Fresh corn kernels
Chopped pickled beets
Canned chickpeas, drained and rinsed
Golden raisins
Place shredded carrots in a large bowl. Whisk mustard, lemon juice, olive oil, salt, and pepper together in a small bowl and pour over the carrots. Immediately before serving, garnish the salad with hazelnuts and any desired optional ingredients.