The mystery woman at Hidden Pond
August 1, 2018
/
/
Comments Off

on The mystery woman at Hidden Pond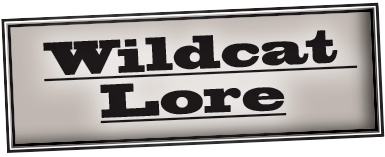 By Joe Gschwendtner; courtesy photo
In 2003, Castle Pines Village excavations gave rise to a Nancy Drew-style mystery. While digging utility trenches for Hidden Pond Road, construction workers uncovered the grave of a young woman, most likely buried before the Homestead Act of 1862 opened these lands up to private ownership.
Unidentified bodies are a serious matter and the Douglas County coroner was first called in. Remaining bones, fragments, coffin pieces and other related objects were bagged as evidence. In unearthing the intact upper torso, a series of small ceramic glass (Prosser) buttons were found that ran up the sternum, ending with a glass ball collar feature. She was likely buried in her best blouse. Since the coffin was determined to have been made with local milled wood and that a grave had been dug for her, it was logical to assume she was a loved one to someone.
Pubic end-plate cartilage decreases in width over time. Examination of this element of the remains placed the woman between 20 and 30 years of age. Dental post-mortems showed an absence of more than half her teeth with severe dental wear. Those remaining were well ground-down, messaging that her diet included large quantities of grit, the typical foreign material found in stone-ground corn and wheat. Her teeth were also calculus-ridden, the result of a diet that included sticky foods like corn meal mush.
Local cemeteries opened around 1875 and she likely died before that time. Given the care and honor reflected in her interment clothing and coffin, she would have almost certainly found her final resting place in Cedar Hill had it been open. Since the remains were found on Annie Clay's property and adjacent to William Headland's parcel to the north, county death notifications of those families were checked. All were accounted for. The Clay parcel was not proven out as a homestead until 1895, so it may be deduced she and her family were transients, or at least locals without the requisite assets or knowledge to have staked their own land claim. The 1870 census done on Headland's property and others included many unnamed laborers and ranch workers on the rolls.
Our area at mid-century was indeed active with loggers and quarry workers who transported their products from the Plateau Quarry by wagon to the Plateau Railroad Station sited on the east bank of Haskins Gulch behind Tony's Market in Castle Pines Village. It would not be a stretch to believe the young lady belonged to a family engaged in these trades or transportation of the end products.
What was certain, according to Johanna Harden, former Douglas County research archivist, is that her life was full of drudgery. Since virtually all the chores of living as a pioneer were done by hand, her life was nothing if not hardship-filled. Her over-worn bones and teeth tell the story. Perhaps the celebrated song from the musical "Annie" tells it more simply: "It's the Hard Knock Life."
Wildcate Lore
As it turns out, The Connection serves residents of the Wildcat Mountains, a name pioneers and historians gave to the high country paralleling I-25 from Highlands Ranch and Lone Tree south to Castle Rock. Since the first territorial road (Daniels Park Road) bisected our mountains, there was no shortage of colorful characters parading through what are now private properties on the ridges of Douglas County. We bring these grizzled and gutsy settlers alive again, vividly sharing their stories of grit and achievement in these Castle Pines.