August 1, 2022
/
/
Comments Off

on Hiring a proof reader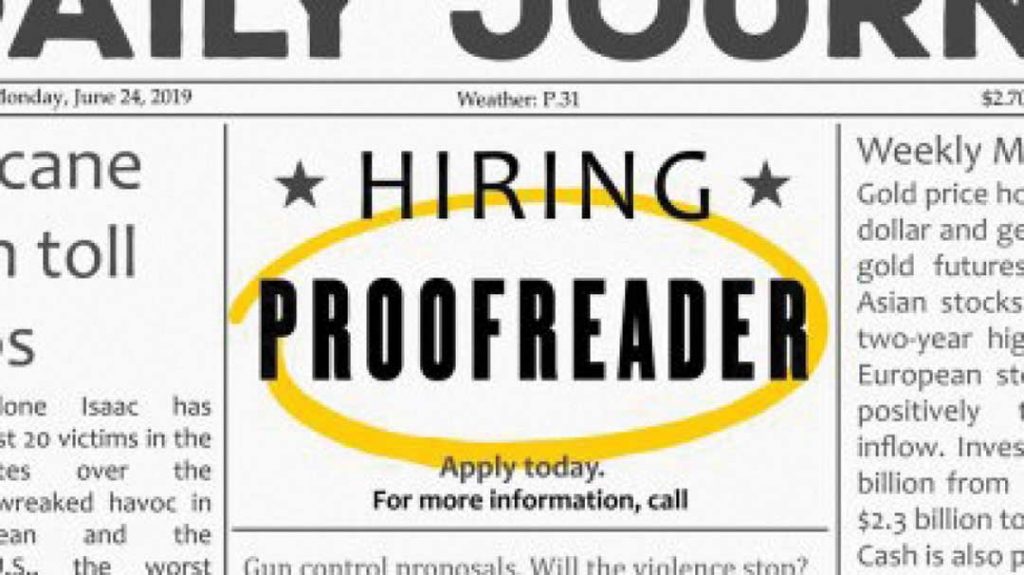 Do you read The Connnection news paper cover–to–cover every month? How wood you like two get payed fore doing it?
If reading the preceding paragraph made you crazy, then you may be the perfect fit to join our fun and professional team as a proofreader.
As an independent contractor, this position provides extreme flexibility and the ability to work from anywhere (carpool line, sporting events, back deck or home office, to name a few favorites), while getting better connected to your community at the same time.
A mastery of the English language and grammar is required, and prior experience in journalism or copy editing is preferred.
Responsibilities include reviewing and correcting editorial and advertising content, grammar, style, and precision while working collaboratively to resolve inaccuracies. You would be called upon at the end of each month during press deadline to proof the newspaper and the E Guide – roughly 10-15 hours per month. Flexibility, availability and fast turnaround time is important.
Please email letters of interest to editor@castlepinesconnection.com.