Holiday tipping etiquette
December 1, 2020
/
/
Comments Off

on Holiday tipping etiquette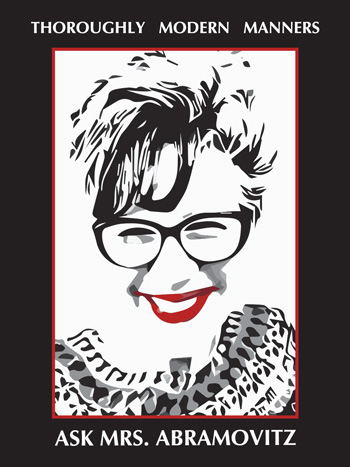 Mrs. Abramovitz, would you talk to us about holiday tipping? – CC
Yes, dear ones, tipping can be one of the most stressful and confusing aspects of etiquette; add in the holidays, and it can become overwhelming. The holiday season is indeed upon us, and this is the time Americans choose to thank those who provide them with year-round services. Holiday tipping is truly about gratitude!
There is some debate about whether cash or gifts are appropriate and there are even regulations around some gifting, our United States Postal Service (USPS) workers being an example. The USPS federal regulations state that, "carriers are permitted to accept a gift worth $20 or less from a customer per occasion, such as Christmas; however, cash and cash equivalents, such as checks or gift cards that can be exchanged for cash, must never be accepted in any amount." You can see that being thoughtful, staying within our means and still being generous in our gratitude is quite an undertaking.
Here are a few things to consider:
The budget first and foremost – don't have tipping in your budget? Consider making home-made gifts instead. Also, tips should include a note – two to three lines of handwritten appreciation. Do you already tip regularly? Then consider a more modest holiday thank you or small gift.
Don't buy into the thought that if you don't tip, you won't get good service in the coming year. That would actually be grounds for having a conversation or locating another service provider.
Amounts can vary by location, circumstances and budget, and these are suggestions only, but people to consider would include: your regular babysitter, live-in service providers, private nurse, home health employees, housekeeper, nursing home employees, barber, beauty salon staff, personal trainers, massage therapist, pet groomer, dog walker, personal caregiver, pool cleaner, newspaper delivery person, mail carrier, trash and recycling collectors and yard/garden workers.
Let's talk about the etiquette of tipping the owner of a business. Technically, it has not been considered proper etiquette to tip the owner of a business and instead the tip should go to the employees, but this is an old tradition that is dying out. Please consider and remember, this is an especially trying time for business owners, and it is a perfect time to write a heartfelt thank you note and include a tip or a small gift for the people who make your life a little easier.
Big Love,
Mrs. Abramovitz