Singapore: Asia for the tepid
December 1, 2020
/
/
Comments Off

on Singapore: Asia for the tepid
Article and photo by Joe Gschwendtner; courtesy photo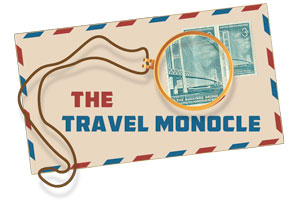 Singapore, you say? I first visited Singapore in 1987 and last in 2017. It stunned my senses both then and now. Once a tiger-infested malarial swamp claimed by the British in 1795, Singapore became a republic in 1965 when it detached from Malaysia. By 1987 under its first president, Lee Kuan Yew, it was already beginning to rival Hong Kong as Asia's financial superpower. To visit, fly directly into Changi Airport, routinely voted the world's best.
The name Singapore evolved from its Sumatran name, Singapura, meaning Lion City. Singapore is an island state, barely one fourth the size of Rhode Island and the second smallest state in Asia. In all other categories, a lion she is. Regarded as the world's freest country, Singapore is also one of its most prosperous. Though a one-party state, her government is ranked as the world's third least corrupt. If diversity is important to you, she is a melting pot of Chinese, Malays, Indians, and Eurasians. Among the Lion City's faithful are Muslims, Hindus, Buddhists, Taoists and Catholics.
If you go, I guarantee being nearly overwhelmed by the sheer scale of buildings, architectural styles, environmental sensitivity, the mélange of cuisines, efficiency of public transportation, safety and cleanliness. Like social order? There was a time when one could be fined or even jailed for dropping chewing gum on the sidewalk. Want a negative? Humidity, Singapore is almost parked on the equator. Let's talk about highlights.
• Hawker Centers: Forget American-type food trucks; these are street-based fresh food stalls. Subject to strenuous hygiene standards, one can find curbside food adventures everywhere that are tasty, inexpensive and compelling. The New York Times raves about these experiences.
• Sentosa Island: Once a pirate's lair, in 1987 this was being developed. Today it is the equivalent of Singapore's Disneyland. There is extravaganza everywhere, including theme parks, hotels, beaches, an aquarium, a waterpark, sky diving wind tunnel and much more.
• National Museum of Singapore
• Singapore Zoo and Night Safari
• Orchid Road Shopping: A place for your inner shopper to feast. A mile and a half of pure bliss.
• Little India: Its temples, shop houses and spice bazaars provide activities to spend all day.
• Singapore's Botanic Gardens: It is an inner-city escape of rare beauty.
• Gardens by the Bay: A horticulturist's dream, 4,000 plants can't be wrong and includes a night show and skyway.
• Japanese Occupation Museum: Housed in a former Ford factory, it documents Singapore's descent into war.
• Skyscraper Gawking: It seems like there is a world urban architectural contest going on, especially among Middle East sheikdoms. Singapore is vying comfortably for the world's blue ribbon.
There are those, who for personal reasons, find Asia risky, seeing it as a potential culture shock. Others might not be ready to do something bold or different. One must simply put such fears on hold. Singapore in an elixir; a tonic to end all anxieties. It is the absolute perfect place to jump into Asia. Since my very first visit, I have viewed it as a Shangri-La, perfection in a civilization. Lion City is simply unique. A place that proves e pluribus unum is possible.