Home again in Castle Pines –
April 1, 2022
/
/
Comments Off

on Home again in Castle Pines –
Physical therapist found her future life growing up in Castle Pines

By Elean Gersack, photos courtesy of Jamie Archuletta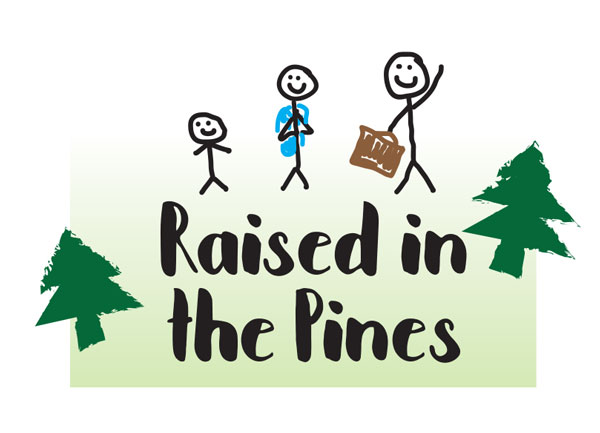 Jamie Parsons (now Jamie Archuletta) remembers her childhood in Castle Pines like it was yesterday – playing soccer, riding bikes, attending B-track at Buffalo Ridge Elementary, participating in field day and fundraisers, and always being outside. These are memories she holds near and dear. Jamie grew up in the Noble Ridge subdivision with her parents and two sisters. "We were blessed with the childhood we had here," said Parsons.
Jamie graduated from Rock Canyon High School (Rock Canyon) in 2009 and headed to the University of Colorado Denver. While pursuing her degree, she lived at home in Castle Pines and worked at Dazbog, where she had started a part-time job during her junior year of high school. Through a connection with a regular customer there, she became a technician at Leading Edge Physical Therapy (Leading Edge). Both jobs would prove to be instrumental in her life plan. Making lattes and serving pastries at Dazbog with coworker and fellow Rock Canyon grad, Vinnie Archuletta, became the spark for a home-grown love story. Learning and observing a craft at Leading Edge helped solidify her career calling.
After completing her undergraduate degree, including an extensive senior year of high-level science courses, Jamie took a gap year to submit her applications to physical therapy programs. She also took some time to relax and even enjoyed a journey of a lifetime by traveling to Costa Rica to become yoga certified. After acceptance to the physical therapy program at the University of Colorado Anschutz Medical Campus, she graduated three years later with her Doctor of Physical Therapy (DPT).
Her next stop was just outside of Austin, Texas. Jamie completed a 16-month residency program at Texas Physical Therapy Specialists where she received her Orthopedic Clinical Specialist (OCS) credentials. By this time, Jamie and Vinnie had been dating for nearly seven years and the two were well on the way to becoming Mr. & Mrs. After finishing her residency, Jamie returned to Colorado and in September 2018, Jamie and Vinnie tied the knot and settled into a home in Castle Rock.
Vinnie, who holds a degree in recreational management, is the director of the before and after school program (BASE) at Castle Rock Elementary – ironically, the same school where he attended kindergarten. Jamie spent two years working at a home health company before settling in at No Limits Physical Therapy in Castle Rock – both jobs were the result of her connections with physical therapists from her days at Leading Edge.
At No Limits Physical Therapy, Jamie absolutely loves her job and her patients of all ages. "I love working with people. I think it's amazing to see the impact we have on peoples' lives," she said. Her desire is to make the community a healthier place to live. She enjoys getting to know each patient and advocating for overall health. "It is such a special profession and it's such a privilege," she added.
Jamie is incredibly proud of her Castle Pines roots. She is especially appreciative of her parents for being so supportive and choosing such an amazing community to raise her and her sisters. And, she is forever grateful to her entire support network – teachers, friends, neighbors, and bosses. "I wouldn't be where I am today without them," she said.
As she looks forward, Jamie is excited to share with others what has been so kindly given to her. "That's what Vinnie and I intended on when we picked a house in Castle Rock – we wanted to be close and give back to the community that's given us so much," smiled Jamie.