The Art District on Santa Fe
April 1, 2022
/
/
Comments Off

on The Art District on Santa Fe
Arriba! It is muy bueno.
By Hollen Wheeler; courtesy photos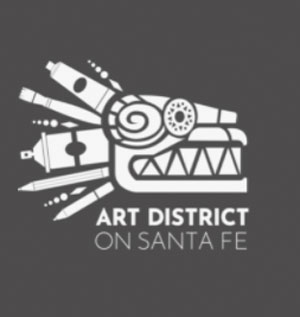 A lesser-known but vibrant micro-hood of Denver, due south of downtown, is the Art District on Santa Fe, or "the District" to the locals. Tucked in between Lincoln Park and the Baker neighborhoods, the District is known for its Latino heritage, visible and tangible on arrival – colorful murals on store fronts and in alleys, street art and sculptures and numerous art galleries. Of course, the food shouldn't be missed with international options from Jamaican to Salvadoran to Mexican cuisine; and most are small, hole-in-the-wall establishments.
The District makes it easy for the stroller, window shopper, and potential buyer. "First Friday Art Walks" is the premier event in the District, where the neighborhood becomes alive, snow or shine. Galleries that would normally be closed are open for business, from 5:30 p.m. to 9:30 p.m., many times with artists doing their craft on site. During the summer, which is peak season in the District, part of Santa Fe Drive is closed for the influx of pedestrian traffic.
One of the local nonprofits, the Denver Art Society, opens its studios to artists and guests and serves a happy hour menu and sometimes live music on First Fridays. The Society offers a space for art classes for all levels of expertise. Another District favorite is the Chicano Humanities and Arts Council, a venue for visual arts, dance, writers and poets, all with the vision to preserve Chicano/Latino culture.
The District also hosts "Sundays on Santa Fe," from March 27 to October 23, the last Sunday of each month, from 11:00 a.m. to 3:00 p.m. It's a free gallery crawl for all ages and is family friendly.
If Latino history is on the menu, Museo de Las Americas is the renowned Latin American art museum in the Front Range. It's a bright pink building with a large collection of cultural exhibits.
And speaking of menu. For something different and to feel the Bob Marley vibe, try Jamaican Grille. Oxtail and plantains, shrimp curry, jerk chicken, and tilapia with mango salsa are just a few of the delectable Caribbean choices. For a more traditional meal, try the Buckhorn Exchange Restaurant, founded in 1893 and said to be Denver's original steakhouse and oldest operating restaurant. Buckhorn serves everything from alligator tail to rattlesnake and boasts a décor that would please a taxidermist.
The Art District on Santa Fe has a distinct vibe and the pride in art and culture is palpable. For more information, visit denversartdistrict.org.