April 1, 2022
/
/
Comments Off

on Hope's Promise –
gives hope to children and families here and everywhere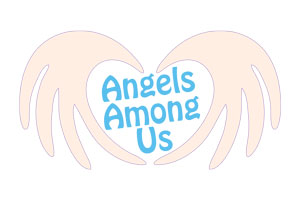 By Elean Gersack; photo courtesy of Beth Woods
Hope's Promise creates hopeful journeys through pregnancy support, adoption services, orphan care and foster care. Located in Castle Rock, Hope's Promise touches children and families in Douglas County, as well as across the country and the world. Executive Director Beth Woods has been with Hope's Promise for 18 years. She shares the story behind this nonprofit organization that was founded in 1990 by Paula Freeman.
Freeman adopted her daughter, Hope, from India in 1987 but was discouraged with the lack of good Christian adoption services in Colorado. She promised Hope that she would make it easier for kids to come home to adoptive families. After obtaining a master's degree, Freeman started Hope's Promise in 1990 at her kitchen table with $50 and a typewriter.
Counseling support for those facing unintended pregnancies, as well as matching families for domestic and international adoption, was the foundation for the organization. About 12 years later, in 2002, with the realization that millions of orphans worldwide would never be adopted, Freeman added an orphan care program and began recruiting and training local indigenous couples to bring orphans into their homes as well as provide family preservation services in Nepal, Kenya, Vietnam and Zimbabwe. Freeman retired in 2014, and Woods, who previously worked as a caseworker and director of adoptions, was named executive director.
Most recently, a foster care program was added in 2020 to impact more kids and families. Woods is indebted to her team of social workers and the gifts and tools they offer. "The goal is to recruit, train and equip Colorado – especially Douglas County – families who are interested in fostering," shared Woods. There is no special description for an ideal foster family since there is a vast variety of youth needing homes. Foster parents can be single or married with experience parenting or never having been parents. The greatest need is for school-age children, sibling groups or medically fragile children. The goal is always re-unification.
For families seeking adoption, Woods and her team are on the journey with clients every step of the way. The process can take time, perhaps one to two years for a domestic adoption and two to seven years for an international adoption. "What a blessing adoption and foster care is," said Woods, who knows the challenges and rewards firsthand. Her boys, ages 25, 21 and 20 were all adopted, and the younger two, who are full siblings, initially came to her through fostering.
Women and men who face unintended pregnancy and are unsure of the road ahead are met with the utmost grace and support at Hope's Promise. "Our staff is amazing," said Woods. It is a misconception that those who come to Hope's Promise are ready to make the decision to put a child up for adoption. Rather, about two-thirds on average who reach out for free counseling support end up going on to parent. Hope's Promise case workers counsel and offer community connections, including education, finances, housing and food assistance. "We want to minimize chaos and crisis through counseling so they can make a good decision," said Woods.
Hope's Promise recently partnered with Castle Rock Adoptive Foster Families with a foster care closet which is full of clothing, supplies, books and toys for any foster family – not just those who have been connected through Hope's Promise. Foster families who would like to request a bag full of items are encouraged to email crafffostercloset@gmail.com. Volunteers who are interested in helping to fill bags and keep the closet organized are always appreciated and may send an email as well.
For more information, visit www.hopespromise.com.