December 1, 2016
/
/
Comments Off

on English Tealeaves
It is time for tea at English Tealeaves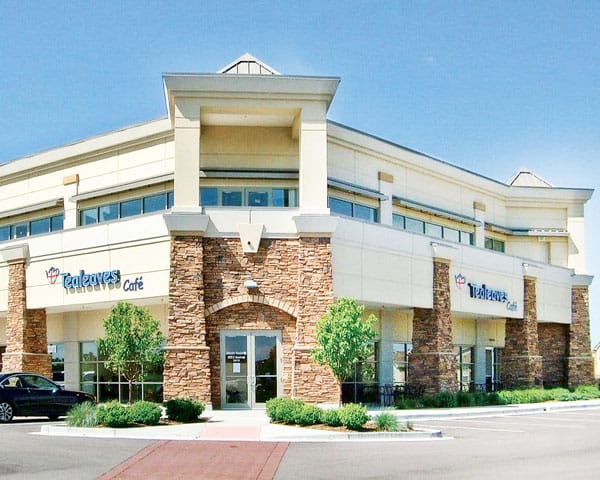 By Lynne Marsala Basche
Whether it is tucked behind baking supplies in a pantry or nestled next to mugs on a shelf, there is a strong possibility that every house has tea of some form in it.  There is a tea to suit every mood and moment, and thanks to Robert and Lynne Ridge, experiencing tea has been elevated to a local level at English Tealeaves in Parker.
In 1981, the Ridges moved from England after Robert was transferred to help restructure a subsidiary on a two-year contract 35 years ago.  After growing tired of the corporate world but not wanting to retire, opening English Tealeaves was a way for the Ridges to work together and have different areas of responsibilities, as well as use their English heritage to build something special.  Living in Franktown made Parker an easy choice for opening a café in 2002, but at that time, the location seemed like a mistake given that the population was small in the bedroom community.  Ridge jokes that they really should have failed in the first two years, but they were too stubborn to give up.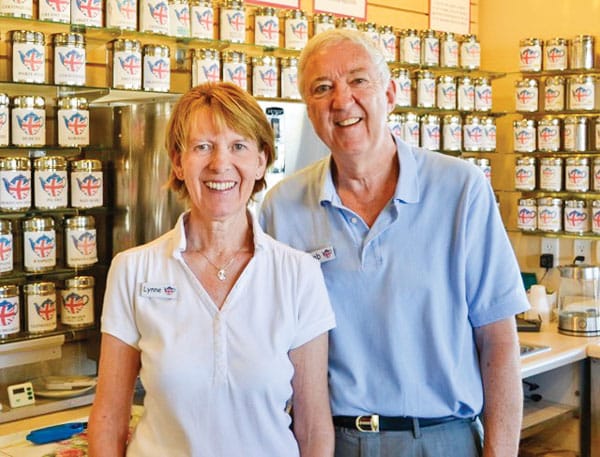 Admittedly, I am a tea novice.  In fact, if I tell you I add cream to most of my tea, will you stop reading this article?  For me, however, tea is comforting and evokes a sense of calm.  My first cup of coffee in the morning is hurried as I get a jumpstart on the day, but when I drink tea, it is time to exhale and just be.  It is not a rushed experience.  In fact, I find the process of making tea somewhat meditative while I find the kettle, boil the water, wait for the leaves to steep and anticipate the first sip – especially when the initial steam-filled aroma reaches my nose.  I am not alone with my tea fascination either and had high expectations for a visit to English Tealeaves.
English Tealeaves offers more than 125 varieties of tea.  Base teas come from all over the world, including India, China, Taiwan, Kenya, South Africa and Paraguay, and blends come from Germany and the United States.  The Ridges also blend eight types of teas such as English breakfast, Rasputin and Tealeaves Christmas.  Whether you drink tea for the natural health benefits, medicinal purposes or pure pleasure, English Tealeaves has something for everyone to enjoy.  Do yourself a favor though and try Snowflake, which is a black tea blend with coconut and almonds . . . delicious!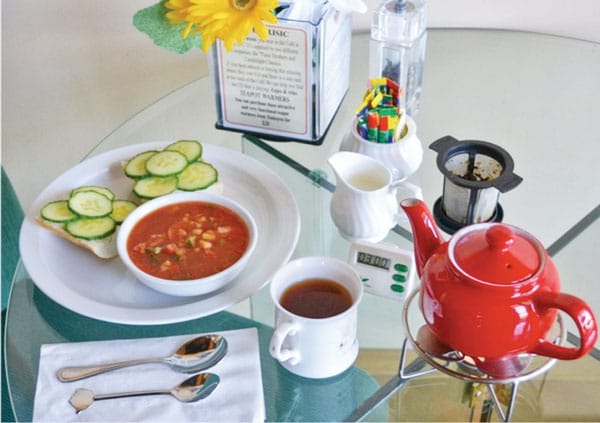 My book club decided to try English Tealeaves and made reservations for the Deluxe Tea Party.  It was difficult to corral everyone into the café because we had to walk through the store, which had the most delightful tea-related items and loose teas.  The atmosphere was bright, airy and inviting.  Despite beautiful China and table settings, there was no fussy feel; rather, it was quite relaxed.  Our tea included each person having a choice of four different teas from more than 125 varieties, three types of tea sandwiches, including turkey, cheese and tomato, and cucumber, fresh scones with clotted cream and jam and English biscuits.  Kudos to the staff for being patient, knowledgeable, friendly and attentive – especially with so many tea choices and seven indecisive women.
English Tealeaves offers various types of tea parties, including a Children's Tea for the 12 and under set and a new Holiday Tea from November 22 through January 7.  Each tea has a suggested duration to allow for the experience, and our book club lingered longer than the recommended two hours as the afternoon peacefully unfolded.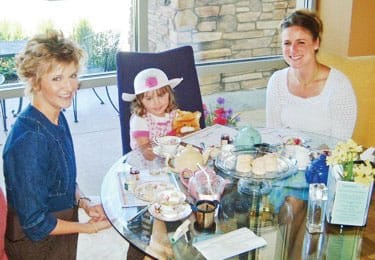 In addition to serving tea, English Tealeaves offers a menu of salads, soups, English-style pies, quiches, sandwiches, and desserts, which are served all day.  Some selections, like the hot meat pies, the crumpets and the scones with clotted cream, are family favorites from the Ridge's childhoods.  While the menu does not change frequently, diners will always find new soups and specials.  With scones that are baked from scratch each day and sandwiches and salads that are made to order, it is easy to see why English Tealeaves has become a "go to" place for not only tea.
"We believe that we can only sell what we totally believe in," said Ridge.  "We are very particular about what we eat and love the food we serve.  Also, we have high standards for our staff regarding friendliness and efficient service."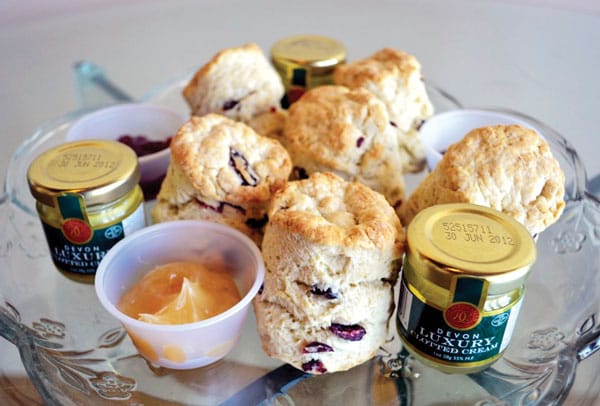 Whether you are looking to unwind during the holiday rush, find a quiet place to enjoy a book with a pot of tea, catch up with friends or even have a unique birthday party, give English Tealeaves a try.  You deserve to enjoy the ceremony of tea as opposed to grabbing a cup of coffee on the run!
Visit www.englishtealeaves.com for the café menu, tea party options, hours, as well as view items like loose tea, infusers, travel mugs, in the online store.
As a special treat for Castle Pines readers, mention "Castle" and receive a 20 percent discount on lunch or a tea party before December 11.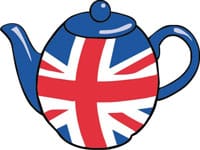 English Tealeaves
18551 Mainstreet, #1A
Parker
720-851-6099
Monday:  Closed
Tuesday – Friday:  9:30 a.m. – 5:30 p.m.
Saturday:  9:30 a.m. – 5:00 p.m.
Sunday:  11:00 a.m. – 3:30 p.m.
*Reservations are recommended for parties of five or more.