March 1, 2020
/
/
Comments Off

on It's a Hard Knock Life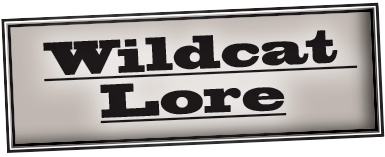 By Joe Gschwendtner; photo courtesy of Carol Oliver Lyons
Long before Little Orphan Annie appeared in American cartoons in 1924, comparable hardship stories like hers played out daily in the American west. Such was the early life of Elizabeth "Lizzie" Field and her family, originally from Wesleyville, Pennsylvania.
As an 11-year-old, Lizzie came inauspiciously into Colorado Territory in 1864 on a covered wagon. She was one of six children of the impoverished Noah and Julia Owen Field. Finding no work here, Noah enlisted in the Colorado Cavalry only to die scant days later in Bijou Basin, near Elbert County. Julia also buried a son not far from the Coberly Crull house (also called the Clay Pit) in Larkspur.
Before retreating east with her remaining four children, Julia leased Lizzie out to Sara Coberly Crull of Huntsville. Called an indenture, the legal agreement executed by the parties set the terms and conditions for Lizzie's room, board and clothing at Coberly Crull's Halfway House and Tavern. Relatives later viewed the deal as an adoption.
The Halfway House was a hotbed of activity on the old stagecoach road between Denver and Colorado Springs. Small wonder that Lizzie would eventually meet and engage a husband at the expiration of her service. For her, it was John C. Kinner, a guest during the earlier Indian Wars. Twenty years her senior, they married in 1873.
Born a Rock Island, Illinois man, Kinner was ambitious. Rough-hewn, he became a blacksmith at age 15, worked the Colorado gold mines in Blackhawk and Central City and later drove a team of mules for government freight wagons. Once settled down and married, he and Lizzie retreated to his 960-acre timbered West Plum Creek Ranch in Perry Park.
Lizzie's Halfway House service had prepared her to manage their homestead. As a mother, she would deliver eleven children, seven daughters and four sons. Their land provided meat, dairy, eggs, grain and apples in season.
Rugged West Plum Creek life demanded far more. Local Native American tribes had been neither satisfied nor quieted. Horse thieves and desperados roamed the area. To say that both bullets and arrows would often fly near the Kinner Ranch is not an exaggeration. Lizzie also did some refereeing, as bad blood existed between John and neighboring rancher, George Nickson. Fortunately, their wives were friends.
Later, Native American interactions involving trade were out of necessity, more peaceful. Blankets and grain were among the more common transactions. One young brave named "Pete" by the Kinners lived with them for years. Guilty of a major sin, he had been expelled from his tribe. But for the grace of the Kinner family, he would have lived alone and in misery.
Lizzie saw to the children's education; all attended the one-room Glen Grove schoolhouse south of the ranch. On any given day, her children might represent one-third of all children attending. Each Kinner would attain at least an eighth-grade education. That school still stands today, having been converted to a barn.
As John approached 70, he injured his back. The Kinners then sold their ranch to Joseph Kerr of Boulder, moving the remaining family to Castle Rock. Dying in 1911 and 1930 respectively, John and Lizzie are buried together in the Stone Canyon (Brunstone) Cemetery. The Kinner home still stands in Perry Park today and is the oldest continuously occupied home in the county.