New Heights for Children's Museum
March 1, 2020
/
/
Comments Off

on New Heights for Children's Museum
Article and photos by Shaun Kernahan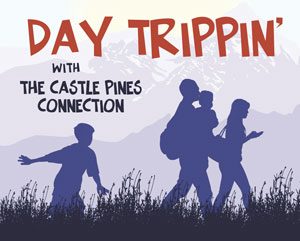 Twenty children's museums were nominated for the top 10 best children's museums in the country, according to USA Today's 10Best list. The Children's Museum Denver at Marsico Campus, at press time, was ranked eighth and in good shape to finish in the top 10.
As the father of a four-year-old, taking a trip to the museum was a no-brainer and worth the cost of admission: $14 each for ages 2 through 59. There is special pricing for those younger than 2 and older than 59, as well as yearly memberships.
After walking in the front door and past the front desk, you will find a 3 1/2 story steel tower for kids to climb to the top. You catch glimpses of many of the exhibits before reaching the top, where there is a camera broadcasting down to the parents below. At the top, there are magnificent 360-degree views of the city.
Back at the bottom is Fire Station No. 1, where kids can put on a fireman's helmet and jacket before jumping behind the wheel of a fire truck, sliding down a fire pole, manning a water cannon to put out a virtual fire and learning the proper way to crawl through a home, should there be smoke and fire.
Next to the fire station is a full veterinarian office, complete with light up x-ray machines, an exam table, surgery table and grooming station, along with enough stuffed animals for all the kids to doctor.
For the youngest of child explorers, the museum has a forest built just for them in a quiet and serene world that encourages rolling and wriggling in a soft environment to cushion tumbles for those learning to walk and climb. Box Canyon is designed for those too small to climb the big steel tower and is designed to help toddlers work on their balance and agility.
Kids also learn kinetics by controlling balls as they roll down a variety of tracks. Exploring the forces of motion and gravity make for a giant physics playground. Children also get immersed in the power of wind, becoming engineers by launching rockets or turning on wind turbines and allowing their cape to blow in the air. The exhibit every kid and adult loves is the bubble room. Museum visitors create bubble windows, bubble walls, long bubbles, foam bubbles and even bubbles filled with smoke.
The museum features many outdoor adventures to look forward to, now that spring is on the way. Most notable is the Adventure Forest that opened in June last year. It is a 500-foot long aerial course with 70-foot slides, a rope spider web and countless paths for exploration. At the top you can see panoramic views of the city. Additionally, there is a zip-line, a rock canyon to climb with running water to float boats down and a huge sandbox complete with construction trucks.
For additional information, visit www.mychildsmuseum.org.