Jamaica: where everything is "irie"
October 1, 2022
/
/
Comments Off

on Jamaica: where everything is "irie"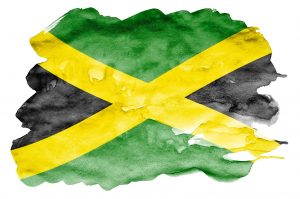 Many Caribbean islands are little more than water sports or beachcomber destinations.  Jamaica is pleasantly different.  The birthplace of reggae, her charms extend well beyond her saltwater shores and adventure opportunities.  Now that her bauxite mines are mostly shuttered, vacationers are the new mother lode, drawing 4.3 million tourists per year.  
When we visited, we stayed in Port Antonio in the northeast part of the island.  We rented a home advertised in Island Magazine.  A picturesque, quaint old town, it is a jumping-off point for some of the island's finest beaches.  Among the many are Boston Bay Beach, Dragon Bay and Frenchman's Cove, where the film Cocktail, starring a 26-year-old Tom Cruise, was filmed.  The island's local beauty is often favored by Hollywood and other glitterati.  Ian Fleming once had an estate in the vicinity and scenes from James Bond's Dr. No were filmed nearby.
But there is much more to Jamaica than salt water and pristine beaches.  Try river rafting on 30-foot bamboo banana boats on the nearby Rio Grande river.  The experience wows even the most jaded of tourists, as local oarsmen, who navigate standing up, regale their clients with tales of the great river and wildlife.
Fifty miles west along the shore's highway is Ocho Rios, one of Jamaica's most visited resort towns.  If all-inclusive, romantic outings are your thing, this is the place.  Beaches are breathtaking and there is shopping galore.  
Nearby Ocho Rios is one of Jamaica's most beautiful and primo attractions, Dunn's River Falls.  The 600-foot-high waterfall is climbable.  The White River cascades directly into the ocean in such fashion that one can slip and slide through the many smaller waterfalls.  Stay under some of the falls for an utterly invigorating massage.  Should you choose to climb or stop in one of the many terraced areas and rest in a personal pool of your own, I have never seen a better opportunity for the whole family in our world travels.
If you bring the family, the general consensus is that Montego Bay is a better solution for a family holiday.  
Going to the farthest western point on the island brings you to Negril.  Known for its Seven Mile Beach, sandy beaches, caves and shallow azure bays, Negril also offers jungle adventures for the adrenaline-laced adventurer.
Jamaica's capital, Kingston, is dense and congested, but there are some things to do.  Colorful markets abound and the Blue Mountains, famous for fine Jamaican coffee, surround the city, making for an attractive drive.  Bob Marley, generally regarded as the king of reggae music, lived here and his home has been turned into a museum.  
Jamaican cuisine is also not to be missed.  In fact, there are some tourists whose biggest priority is to dine their way through the island.  Much of its uniqueness comes from cultural fusion dishes, enhanced with native produce and spices.  Influenced by Indian, African, Irish, French, Portuguese, Chinese as well as the Islamic culture, the dishes and flavors are remarkable in their assortments.
Spicy jerk chicken may well be the national dish, comparable to our hamburger in popularity and ubiquity.  It seems as if every Jamaican has his/her own jerk sauce recipe, and many a local hawks his/her own concoctions at roadside.
Visit Jamaica where the natives say, "Everything irie," which means all is okay or pleasing.  And it is.
By Joe Gschwendtner; courtesy photos