Jessie's Heart Foundation
February 1, 2020
/
/
Comments Off

on Jessie's Heart Foundation
Healing little hearts
By Carin R. Kirkegaard; photos courtesy of J.C. Heinen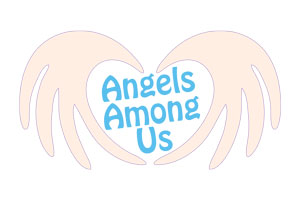 Ne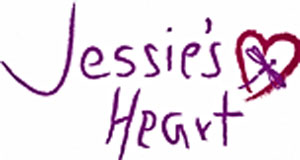 w Year's Day 1975, J.C. Heinen gave birth to her daughter Jessica Renee. Jessie was born premature with a congenital heart defect (CHD) called Tetralogy of Fallot. Her condition required Jessie to remain in the pediatric intensive care unit for the first 18 days of her life.
CHD is a problem with the structure of the heart which may involve the walls and valves of the heart and the arteries and veins near the heart. The normal flow of blood through the heart is disrupted. The blood flow can slow down, go in the wrong direction, go to the wrong place or be blocked completely.
Heinen was discharged from the hospital, but Jessie had to stay. It was 1975 and mother-baby hospital standards were different. "I needed to return to full-time work within 30 days and find a trusted family to provide daycare for our little girl. It was one of the most difficult decisions I had to make as a new mother," said Heinen.
Heinen founded Jessie's Heart Foundation in memory of her daughter who died at 22 months old after enduring multiple heart surgeries during her brief life.
According to the Centers for Disease Control and Prevention (CDC), "CHDs affect nearly 1%, or about 40,000 births per year in the United States." One study conducted in 2010, showed that in the U.S. over 2 million infants, children, adolescents and adults were living with CHDs.
The mission of Jessie's Heart is to provide financial support for families with children that have been diagnosed with CHD. Specifically, to help with the unexpected expenses. Heinen said, "Our foundation has paid rents and mortgages, car repairs, airfare, gas, daycare for siblings, lodging and unfortunately, much too often, funeral costs."
In addition to financial support the foundation works closely with the family and team of health care professionals to grant wishes and fulfill dreams of children with CHD through a program called Desires of the Heart. They also help to create a book for each child that tells the personal and emotional journey throughout their years of care called Stories of the Heart.
Jessie's Heart has provided age-appropriate developmental items that help stimulate young children and keep them growing as they spend days in the hospital. Additionally, they have gifted caring carts filled with everything that could be needed for a family waiting in the hospital.
In 2018, each state and the District of Columbia implemented newborn CHD screening policies which included a simple bedside test called a pulse oximetry. The test involves placing sensors on the baby's skin that measure the amount of oxygen in the baby's blood. According to the CDC, "heart defects lead to low levels of oxygen in a newborn and may be identified using a pulse oximetry screening at least 24 hours after birth."
Jessie's Heart was able to purchase pulse oximeters for families who needed to continue to monitor their high-risk children at home between surgeries.
Currently, Jessie's Heart is seeking a grant writer to help find and secure funds for the work the foundation does daily. To learn more about Jessie's Heart or to contribute to their efforts to help children with CHD, visit www.jessiesheart.org.