New Zealand Part II: The South Island
February 1, 2020
/
/
Comments Off

on New Zealand Part II: The South Island
Article and photos by Joe Gschwendtner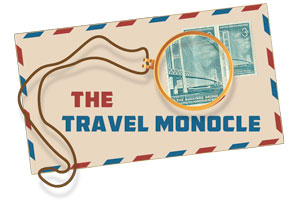 After touring Wellington last month, let's ship out, on a 3.5 hour, $44 ferry ride, crossing Cook Strait to the South Island. The 12th largest island on Earth may also be its finest. If you are Maori, you'll call it Te Waipounamu; if you are Hobbit, Middle-earth. After sampling her many charms, all will call her exquisite. Getting to the marrow requires a full circle route. Do not spool this up, unless you have at least two weeks to give.
Your journey begins at Picton, the ferry's destination and a nice town. Consider a stint on the glorious Queen Charlotte Track, one of New Zealand's leading hiking trails, before departing. Then go west. Sample mussels in Havelock; experience the ambiance and wines of the Nelson and Marlborough regions.
Next are the northwest headlands and Abel Tasman National Park. The park sits between Takaka and Motueka, the latter being the better gateway. Abel Tasman is an utter gem. Take it in bites. Like the Queen Charlotte Track, transit boats offer scheduled drop-off and pick-up service. West of Tasman, Takaka, Golden Bay and Cape Farewell collectively are a backwater of eateries, curiosities, and coastal beauty sublime with few people. Last visit, we helped stranded whales stay alive.
Heading south, tarry at Punakaiki Rocks, Greymouth and Hokitika some of the best spots to find greenstone or Kiwi jade. Further south are the Kiwi Alps. Depending on your budget, hike the Franz Josef Glacier (free), take a helicopter and land on the slopes, or ice climb. Luxury accommodations in this area are in short supply, but the tradeoff is worth it.
Further south, pick and choose. There is much to sample. Taking the Milford Sound boat ride is a must. We've trekked the world famous four-day Milford Track. Tempting? Reservations must be made. Beyond the boat ride and hike, the Fiordland wilderness is nearly impassable, thus postcards will have to suffice. Other satisfying destinations eastward include Queenstown on Lake Wakatipu, the nearby Greenstone and Routeburn Tracks, as well as Arrowtown and Lake Wanaka Bluff with her oysters. Queenstown and the Remarkables mountain range area is densely adventure packed. Take the town chairlift. Journey to lake's end and Glenorchy with her many tracks. A night in the Cardrona Hotel on the way in or out is also quite special.
Now, head east to Dunedin. The town is an architectural treasure called the "Edinburgh of the South." Consider several days here for infusion with her Scottishness. Savor the Otago coastal region. Visit the Cadbury chocolate plant and Speight's Brewery. See the Moeraki Boulders going out.
Northward halt briefly in Oamaru, former port and Whitestone City, once seen as the most attractive town on the island. Cross the Canterbury Plain into Christchurch. Having visited before, DURING, and after the earthquake of 2011, she remains a magnificent city with a unique English and collegiate gothic allure. Take a punt (boat) on the Avon. Check out Christchurch Cathedral's restoration.
Before returning to Picton, one must motor to Akaroa on the Banks Peninsula. Nestled in the bed of a dormant Volcano, the town is the perfect place to end your two-movement travel symphony with a coda. New Zealand is a place like no other. Find a seaside table at a wine bar. Order wine or coffee. In Akaroa there is peace on Earth.