Kneaders – A Taste of Home
May 1, 2023
/
/
Comments Off

on Kneaders – A Taste of Home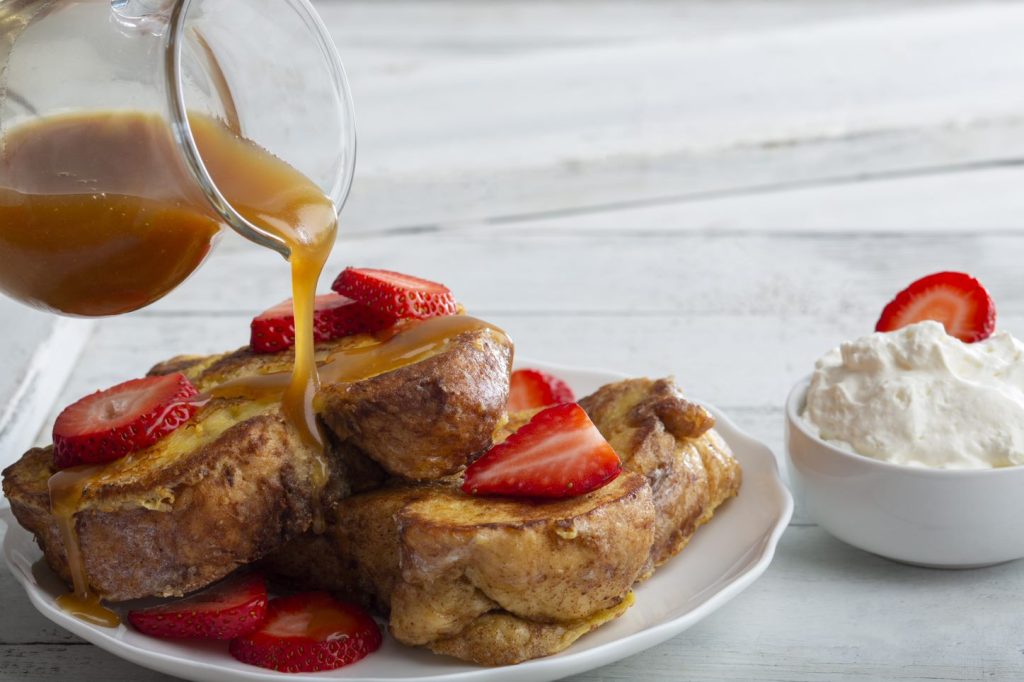 There are few restaurants that evoke both the taste and feel of home.
While it is often lumped in with other soup and sandwich chains, Kneaders Bakery & Cafe really is in a class all its own. It is likely that those who frequent any of the 49 Kneaders nationwide locations, including the one just northwest of I-25 and Meadows Parkway in the Outlets at Castle Rock, would agree.
Seasonal decor items, aprons and gift baskets adorn the interior and make for the perfect last-minute house warming gift or hostess treat. "It's modeled after the home feel, like when you go to your grandparents' house growing up," said Becky Pugmire, marketing director for Kneaders. "It's where you feel safe, you feel comfortable, and you feel welcomed."
That means the food comes fresh and is made with love. All baked goods, from breads to desserts, are made in-store every morning. Seasonal sweet breads – churro and lemon poppy seed varieties currently, and pumpkin bread in the fall – are a trademark. But the sandwich and sou selections are arguably the main attractions.
The chicken salad croissant proudly holds sentry next to standouts like the provolone muenster cheese melt, French dip and turkey bacon avocado sandwiches. The club, chicken pesto, ham and Swiss and classic roast beef are also worth trying. And when paired with a steaming bowl of soup, like chicken noodle, cheddar broccoli, creamy tomato, beef stew or white bean chicken chili, Kneaders offerings rival most other meal combos.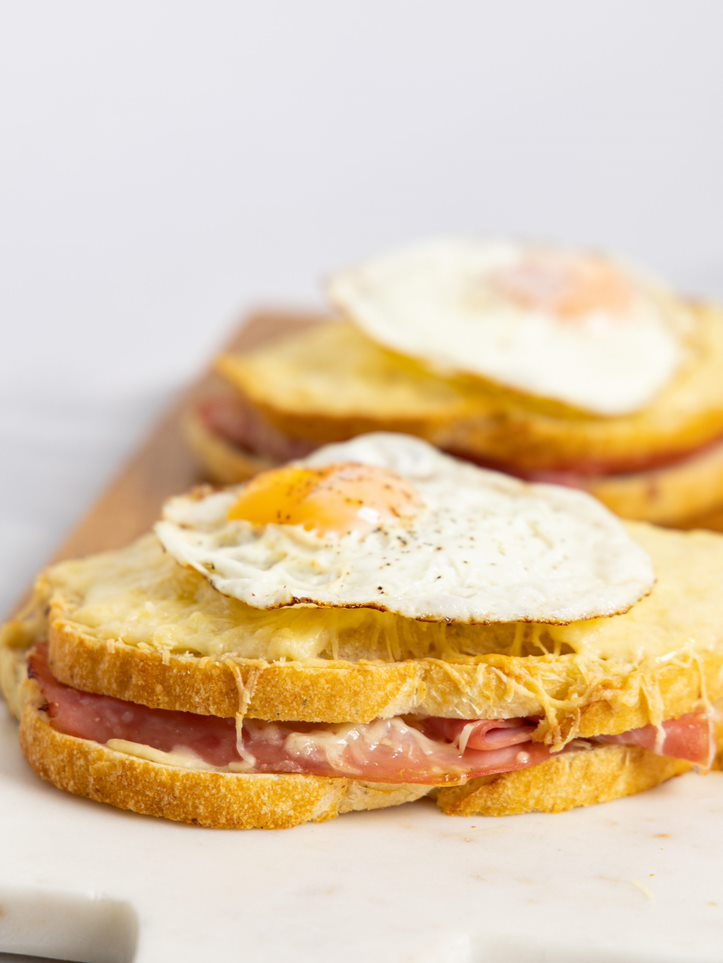 The atmosphere and menu are all crafted by design and were largely influenced by the company's founders, Gary and Colleen Worthington. They owned and operated a franchise for a well-known sandwich chain, and decided as they were nearing empty-nester status to use their knowledge to open their own bakery and sandwich shop. The company began sourcing its flour exclusively from Lehi Roller Mills, which is housed in a Utah warehouse that was once used as the setting for an iconic dance scene in the classic '80s film Footloose.
When the Castle Rock location opened in 2015, it immediately found an audience that was looking for something other than the hum-drum fare found at other sandwich shops.
Part of the reason for their success is because each staff member sticks to their area of expertise. The bakers only bake. The cashiers stay at the register. And the expeditors, or "expos," work directly with the kitchen staff to make sure every order is perfect when it is presented. That level of attention to detail does not go unnoticed, and there are countless loyalists as a result.
"We want customers to spend more than 30 minutes here. We want people to reconnect, we want them to walk up for a refill or grab a to-go treat," Pugmire said, adding that "One visit is not enough to truly get what the Kneaders experience is all about."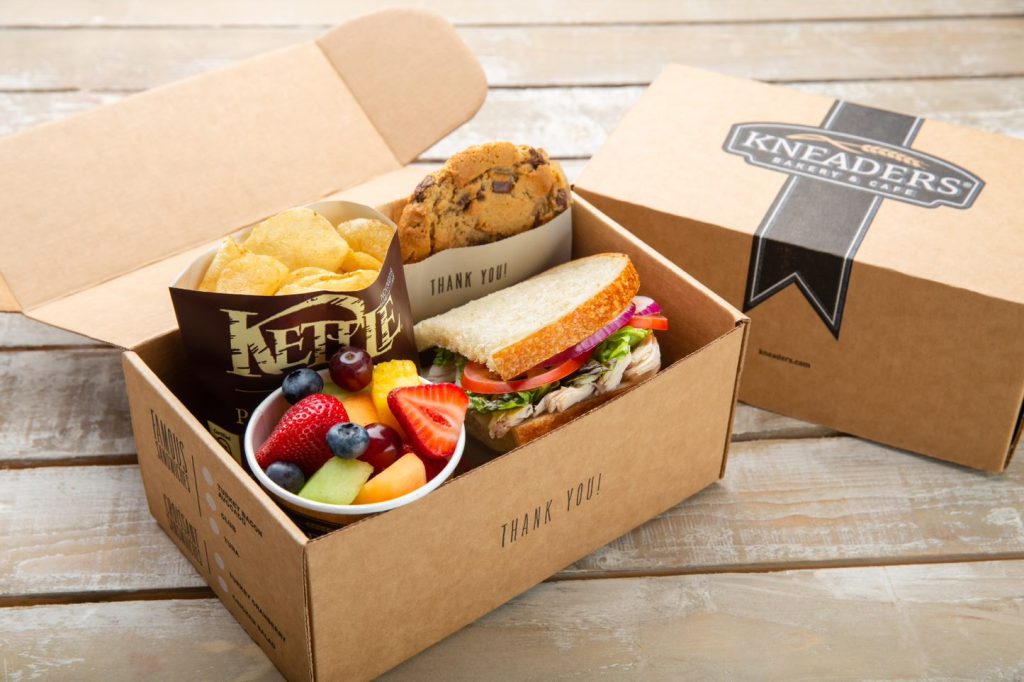 It takes dozens of visits, in fact, to try all of the menu mainstays. The breakfast offerings are, if you will pardon the expression, drool-worthy, including the chunky cinnamon French toast, pecan pancakes, Greek omelet, bacon and cheese croissant sandwich, and the overnight oats, which consist of raw rolled oats and white chia seeds soaked overnight in creamy oat milk, with vanilla Greek yogurt, peanut butter and honey, topped with fresh banana, peanut butter and candied pecans.
The salad menu should also be explored by newcomers, as customers can choose from a variety of artisan salads like avocado ranch, apple cranberry, berry pecan, Thai cashew, and turkey bacon avocado – all of which are made with fresh ingredients.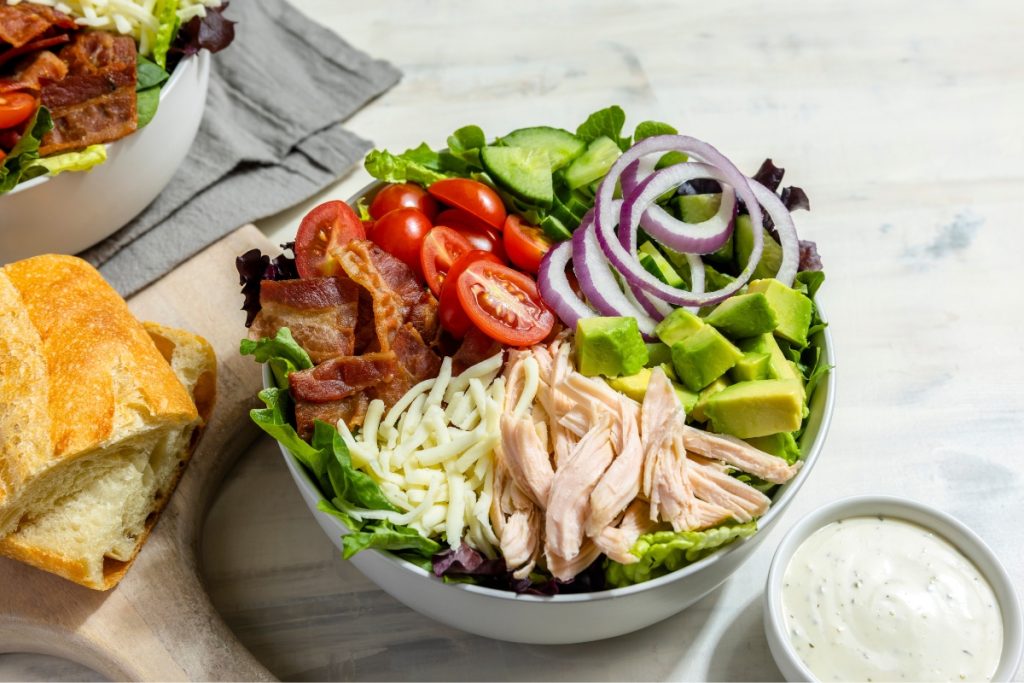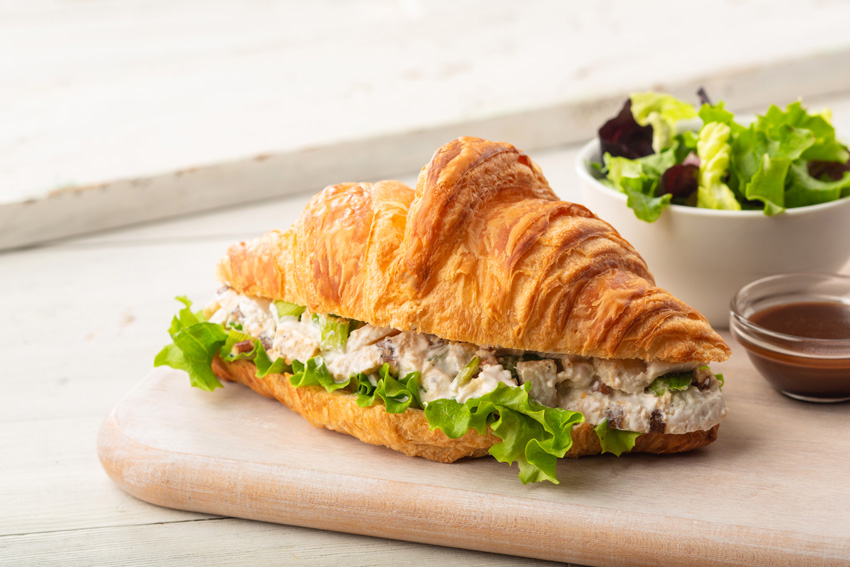 The dessert menu includes a variety of colorful favorites like fruit tarts, cream cheese key lime pie, tres leches pudding cups, cinnamon oatmeal raisin cookies, eclairs, petite carrot cake and chocolate mousse domes, to name a few. The restaurant also has options for coffee drinks and smoothies.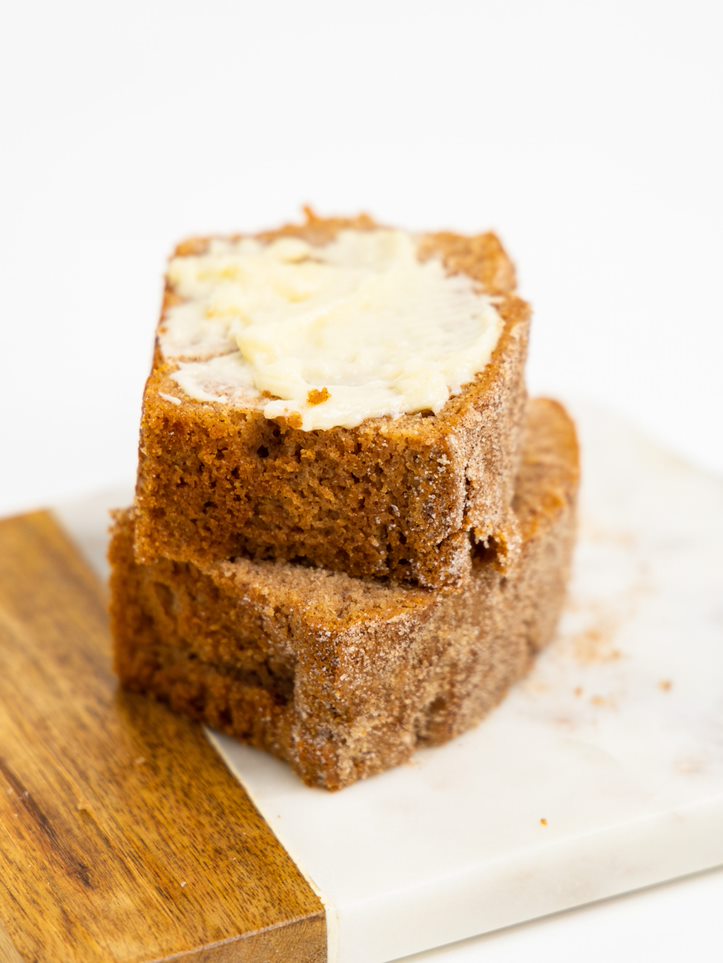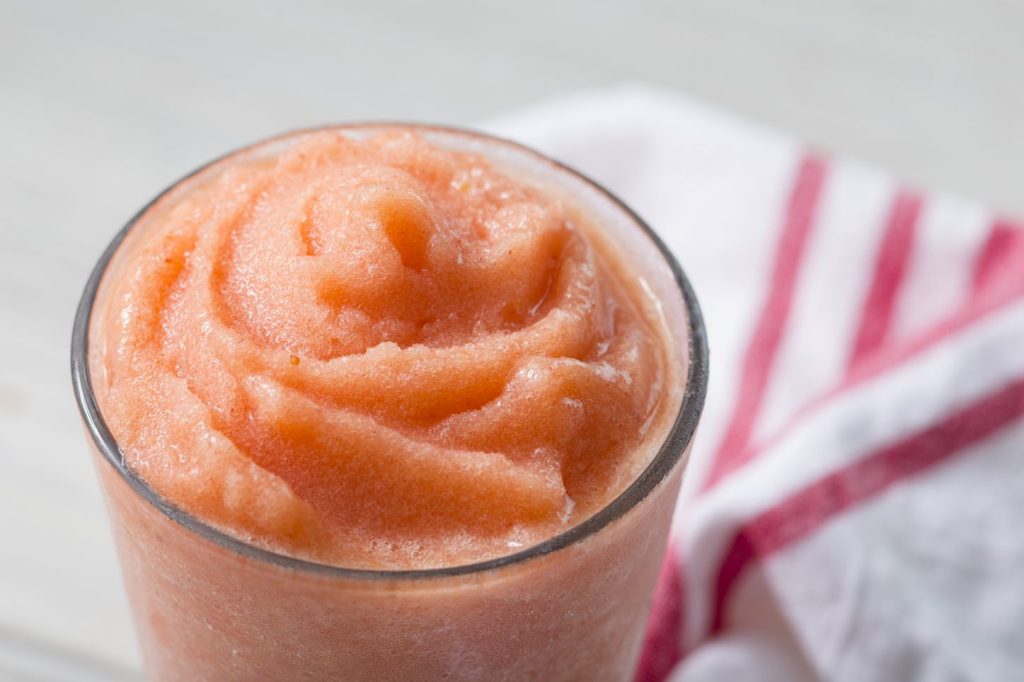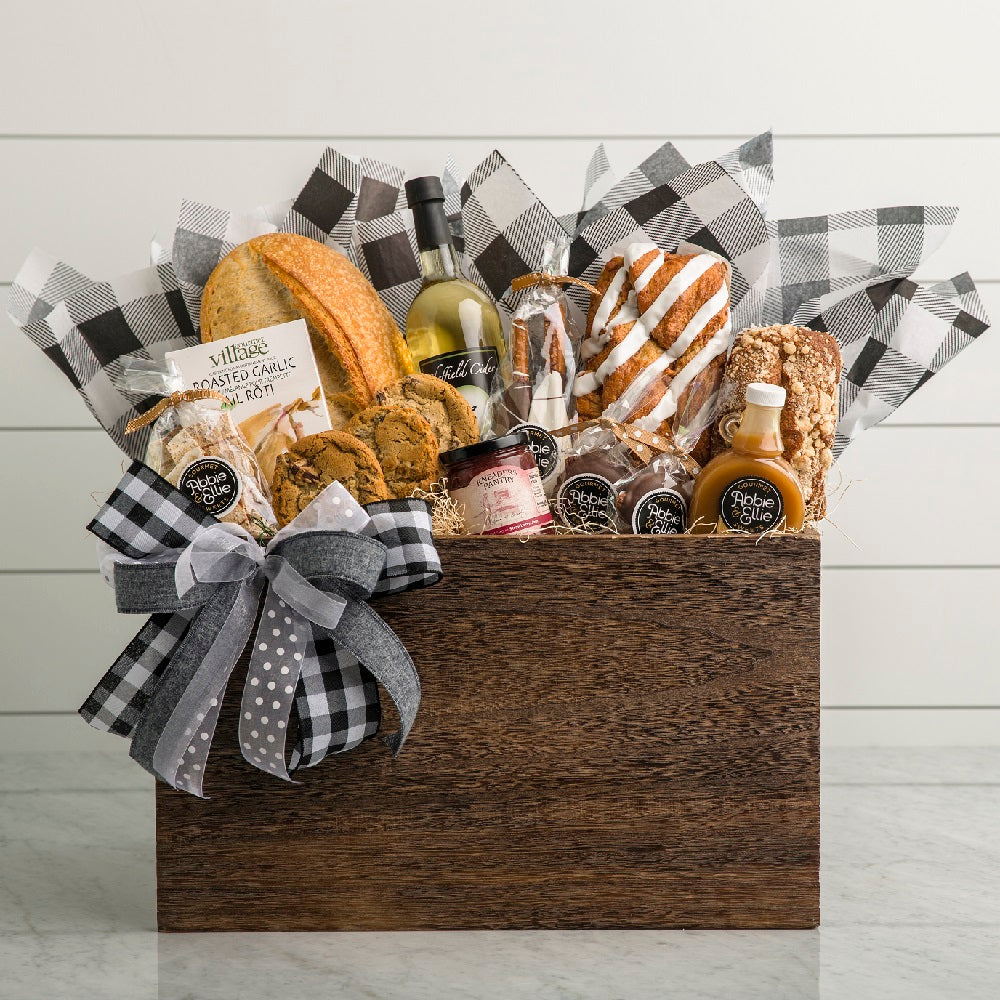 Kneaders is known for its community involvement as much as its food. It celebrates Teacher Appreciation Day, Administrative Professionals Day, and offers free French toast to moms on the Saturday before Mother's Day and dads before Father's Day until 11 a.m. It also hosts monthly classes, like cookie decorating day, which is the ultimate interactive experience for families.
Kneaders also partners with schools and community organizations for events as part of its Knead Dough fundraiser program, which donates 20 percent of sales revenue from the event to the participating organization. The philanthropy does not stop there. The company also donates any breads it does not sell to local groups that fight hunger.
A few years ago, Kneaders decided to purchase all but two of its franchise locations in an effort to bring the company in house and ensure it executes a precise vision at all levels, whether dine-in, carry-out or in the drive-thru.
For anyone who has not yet had the pleasure of eating at Kneaders, Pugmire says they should be prepared for an exciting, scratch-made dining experience. "There are so many items to choose from. Ask for a sample; ask for recommendations from employees," she said.
By Chris Michlewicz