Marquis Victor the village smithy
January 1, 2022
/
/
Comments Off

on Marquis Victor the village smithy
By Joe Gschwendtner; photo courtesy of the files of Sedalia History Museum and Gardens; courtesy photo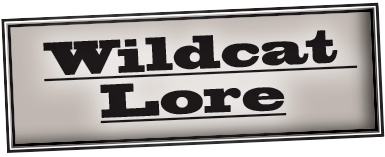 Victor Marquis started his life off restlessly, a challenge from birth on. Born in 1839, in Avesnes, France, no one could really control him. Seeing the town as a hopeless place, at only 9 years of age, he stowed away on a seagoing ship and crossed the Atlantic. He had a taste for open water and would go on to sail the Mediterranean Sea in northern Africa and along the continent's eastern coast as far south as Madagascar, in the next three years.
Returning to Europe, Marquis became a shoemaker, then moving on to the local blacksmith. Starting work at 80 cents a month, he left earning sixty cents daily. By age 17, Marquis was a journeyman smithy, and was yet again, anxious to move on.
This time it was to Canada where he worked as a blacksmith for a year until moving to New Hampshire. There, enlisting in the village infantry, he served for the balance of the Civil War. Though involved in many skirmishes, he was lucky. Not one musket ball penetrated his flesh. He was captured once, but escaped by making captors think he was dying.
At the Civil War's end, Marquis sought greener fields, venturing off to Colorado, working first as a Douglas County sawyer. Then, after buying some tools and leasing a small property, he opened up a much-needed blacksmith shop in Sedalia.
No shrinking violet, it was said of Marquis that he could hurl another man into the air. Even so, Marquis developed many friendships with local livery and feed stores which helped propel his growth. In the "horse and buggy era, he provided a desperately needed service." Josephine Marr recalls the distinct clamor of Marquis hammers in her recorded history of Sedalia. But it was his talent and joviality that carried the day.
Christian Manhart and son George also started a business of their own in Sedalia at the same time, and Marquis leased them two rooms in the back of his shop for them to sell their groceries.
Marquis married Marjorie Monteith in 1876 and purchased Sedalia's founder John Craig's place. Known as the finest brick home in town, it soon became the local meeting place. Some called it, the "Town Hall" and others, the "Sedalia Stone House." Marquis was also known as the social blacksmith of Sedalia. Understandable – he served 22 years on the school board and hosted many town meetings in his brick home. He later bought seven hundred acres southwest of town and ran cattle with Henry Failing, another Douglas County rancher.
John Karcher, a fervent abolitionist and owner of the 25-mile Saloon and Sedalia's other French firebrand, and Marquis became fast friends. Their friendship was very important, especially after Marquis' wife Marjorie died early, after only sixteen years of marriage.
Marquis suffered for two years until he realized Henry Failing's daughter, Johanna and he had much in common and married her.
As was often the case in those days, life could end in unusual accidents. Marquis' did. His demise began with a nasty kick to the chest while trying to shoe a customer's horse. Five days later, Marquis died of cardiopulmonary complications.
He was buried in Bear Cañon Cemetery. When his remains were transported, they were accompanied by one of the largest gatherings ever seen in Douglas County.