New park and disc golf celebration
July 27, 2023
/
/
Comments Off

on New park and disc golf celebration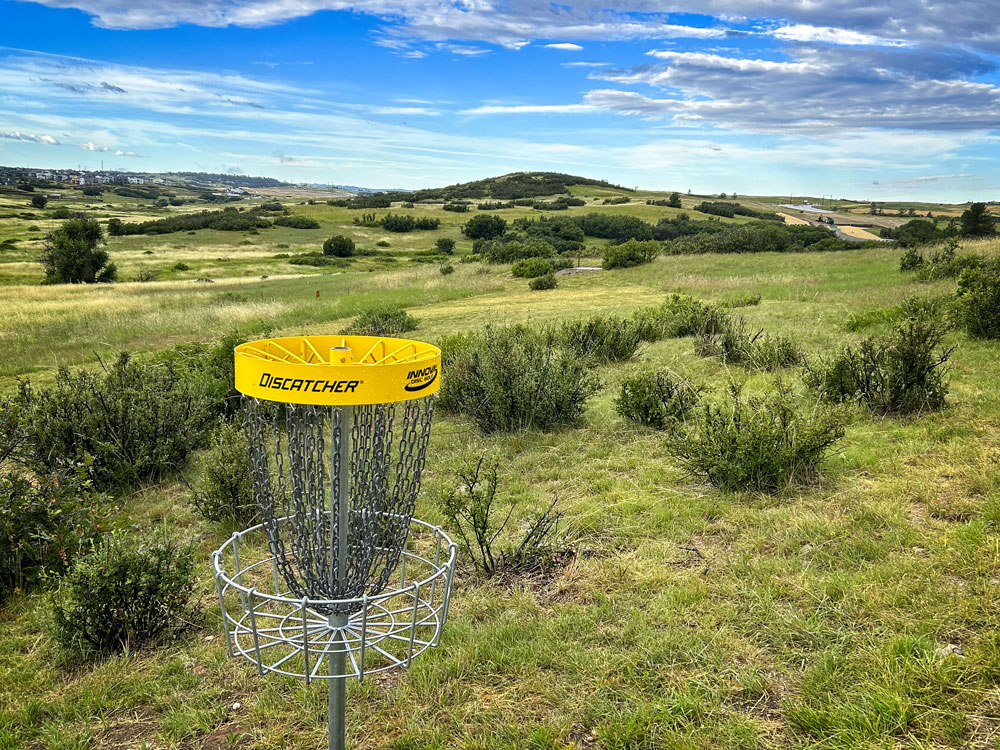 Residents and city and county officials are gearing up for the unveiling of a new, 35-acre park east of I-25.
A grand opening and ribbon-cutting ceremony is planned for 4 p.m. on August 3 at Pronghorn Park and Disc Golf Course, northeast of Hess Road/Castle Pines Parkway and Cross Canyon Trail, a quarter mile east of the highway.
The park has an 18-hole disc golf course with varying topography, a dirt walking path with a trailhead, a picnic shelter and restrooms.  It was built on property dedicated to the city through the land development process for The Canyons.  Douglas County contributed $300,000 to the project and the City allocated $450,000.  Members of Castle Pines City Council and the Board of County Commissioners will be attending the grand opening.
"We've had quite a few residents reach out in recent weeks who are excited about it opening and are wondering when the official date is," said Camden Bender, communications manager for the City.  "It's an amenity that will be a regional attraction."
Bender said the hilly land is well suited for disc golf, a leisurely sport in which players throw specialized flying discs at elevated baskets made of metal and chains.  The rules are similar to those used in the game of golf.  Some of the disc golf holes have views of Rueter-Hess Reservoir to the northeast.
The City contemplated naming the new park Osprey Overlook, Rattlesnake Ridge or Reservoir Range, but it was eventually named for the pronghorn antelope that roam the land near the reservoir.
The park is the first city-owned space east of I-25 and is partially the result of feedback from Castle Pines residents.
By Chris Michlewicz; photo courtesy of the City of Castle Pines