Oven-Free Slow Cooker Dressing
November 1, 2014
/
/
Comments Off

on Oven-Free Slow Cooker Dressing
Oven-free stuffing worth getting stuffed on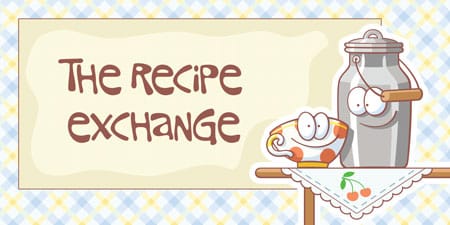 Article and photos by Lisa Crockett
Thanksgiving is one of my favorite days of the year. A day dedicated to food, friends, and family. Most of us have sacred foods for this day, recipes that must never be tampered with or substituted. I am a firm believer in ritual and tradition and Thanksgiving has pretty well solidified into a list of foods and activities that I hate to change. Your pumpkin cheesecake may be delicious, but on the fourth Thursday of November, anything other than pumpkin pie simply won't do. Your family prefers prime rib instead of turkey for the big day? Sorry to say it, but you couldn't pay me to attend that celebration.
When I was growing up, my dad was always in charge of the turkey and its trimmings, and as much as I liked the bird, it was his sage and sausage-filled stuffing that kept me coming back for seconds and thirds. In the many years that have passed since I was at my parent's table for Thanksgiving, I've done my level best to make a stuffing as good as my dad's with varying levels of success.
Then, a few years ago, I went to a Thanksgiving party at my sister's home. She prepared most of the meal, but asked her guests to bring some side dishes to round out our feast. And that was where I was introduced to a new, tradition-shifting favorite. Heidi Christensen, my sister's friend and creator of my new favorite holiday food, not only came up with something so tasty as to dislodge a childhood favorite from my pantheon of Important Thanksgiving Food, but she had the genius to figure out how stuffing could be cooked in the Crock Pot. Using the slow cooker frees up oven space and simultaneously keeps the stuffing warm and moist during dinner, so a second helping tastes just as good as the first.
Using pre-seasoned bread crumbs or cubes provides great flavor with a minimum of fuss. Dried cranberries and pecans give the stuffing a wonderful richness and also give it an appealing look on the serving table. Water chestnuts and celery give it a satisfying texture with just the right amount of crunch.
If you simply cannot change your family's traditional menu, not to worry. For some readers, stuffing cooked outside the bird is tantamount to blasphemy. For others, a stuffing without oysters or red grapes or some other secret ingredient simply is not right. So, it's handy that this stuffing is also great with pork or chicken and comes together in a flash, easy enough to give a regular weeknight meal a festive feel. It's enough to fill any busy cook's heart with gratitude.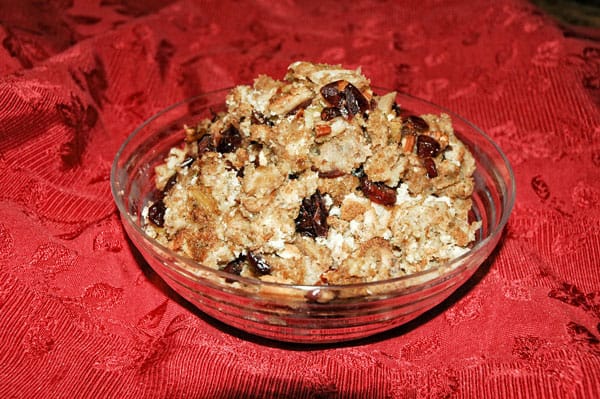 Super Stuffing
2 bags (12-15 ounces each) of good quality, seasoned bread crumbs or cubes


8 ounces chopped pecans

8 ounces sliced water chestnuts, drained

7 ounces chopped mushrooms, drained

3 stalks celery, thinly sliced

1/2 onion, chopped

1/2 cup dried cranberries (or more, according to your preference)

32 ounces chicken broth

1 cup butter, melted

2 cups water
In a large bowl, mix all ingredients except water. Place in slow cooker and pour water over the top. Cook on low for 2 – 3 hours.