July 1, 2017
/
/
Comments Off

on Pegasus
PEGASUS RESTAURANT offers good food, good prices, and good old-fashioned character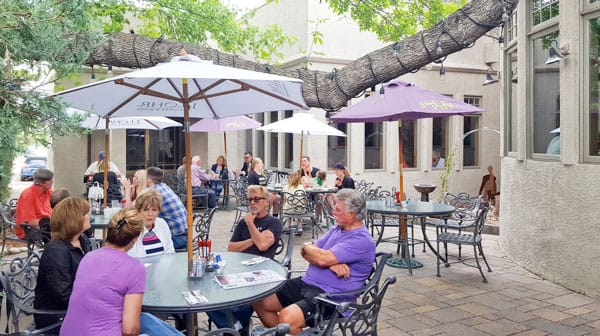 What do I like the most about summertime?
There are many answers to that question; being outdoors, hiking, camping, going to the pool, watching the thunderstorms from my porch. But one thing stands out for me during the summer and that's going to a restaurant with a really nice patio. Pegasus Restaurant in Castle Rock is a great breakfast and lunch stop with just such a patio.
Restaurant owners John and Janie De Lay welcome you to their home away from home, Pegasus Restaurant. Serving an eclectic combination of Greek, Mexican and American fare for more than three decades, this converted residential home in quaint downtown Castle Rock has stood the "taste" test of time.
The hardwood floors and exposed brick interior, combined with the two-sided fireplace and spacious separate dining areas, bring family and friends together for a relaxed and casual dining experience indoors or on the outdoor private shaded courtyard.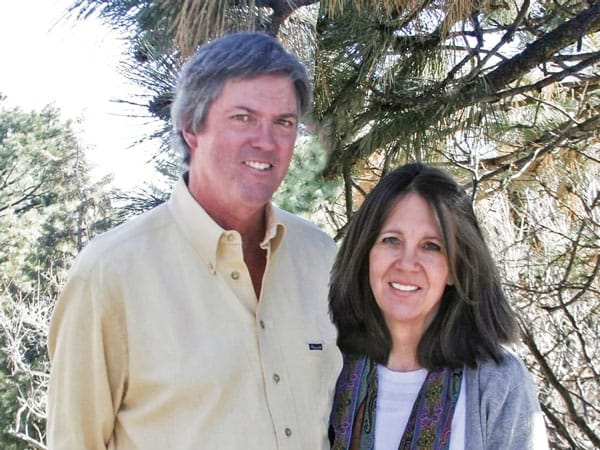 John and Janie De Lay, owners of Pegasus
Our patio experience began on a Sunday morning with spicy Bloody Marys garnished with a slice of dill pickle. Neighboring tables enjoyed mimosas from the full bar that offers wine and beer selections, as well as a variety of mixed drinks. The patio at Pegasus is canine friendly and you can bring your well-behaved pooch to hang out with you while you eat. Being the dog lovers that we are, my husband and I were entertained watching the chocolate lab that lay in the middle of the aisle forcing everyone to step over him and the pair of beagles intently staring us down as we dined. I'm sure they were jealous.



We started off with two appetizers, one was classic chips and salsa and the other was something we had never tried or even heard of before. It was called dolmades. Dol-what-es? Dolmades is a traditional Greek dish that features large grape leaves boiled and stuffed with a mixture of seasoned rice and herbs. Pegasus features them cold, which was a little bit surprising to me, served on a bed of lettuce with fresh tomatoes, Kalamata olives. and pepperoncinis. I wasn't quite sure what to expect, but the explosion of flavor I experienced was refreshing.
For my main course (which was accompanied by a second round of those tasty Bloody Marys, I might add) I had the ground beef taco salad which came with an assortment of fresh toppings all served in a crispy tortilla bowl. My husband enjoyed the chilladas – two scrambled eggs with diced ham and cheddar cheese wrapped in soft corn tortillas and smothered in green chili. Serving portions were generous, and even better, affordably priced.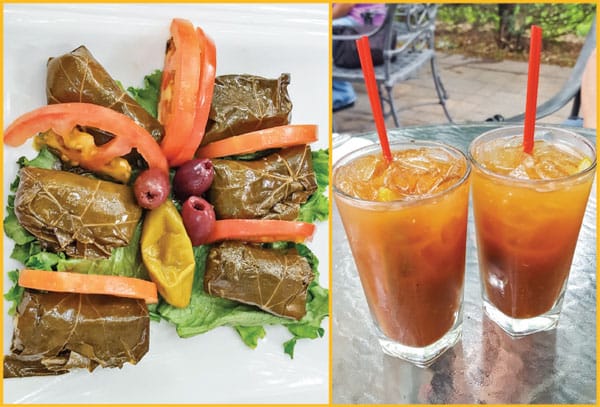 Having been in the restaurant business for more than 40 years, John said what he enjoys most is getting to know his customers and working with his family. On any given morning, John and Janie both can be found mingling with customers, and their daughter Sheridan waits tables, tends bar and helps with other aspects of the restaurant when her busy schedule permits.
One thing of note is that Pegasus is open for breakfast and lunch, and the kitchen closes promptly at 2 p.m. Reservations are accepted for parties of eight or more, and the minimal delay (particularly on weekends) is worth the wait. After hours, the restaurant is run by the appropriately-named "Pegasus After Hours" where you can reserve all or a portion of the 5,000-square-foot space for your private party, wedding reception or business event. The food service is provided by Flying Horse Catering, which is owned by John and Janie, along with John's brother Jim.
If you are looking for a culturally-diverse dining experience with a little something for everyone and a dash of Greek mythology, fly on over to Pegasus Restaurant.
PEGASUS RESTAURANT
313 Jerry Street, Castle Rock 303-688-6746
Monday – Friday: 6:30 a.m. to 2:00 p.m.
Saturday and Sunday: 7:30 a.m. to 2:00 p.m.
www.pegasusrestaurantcastlerock.com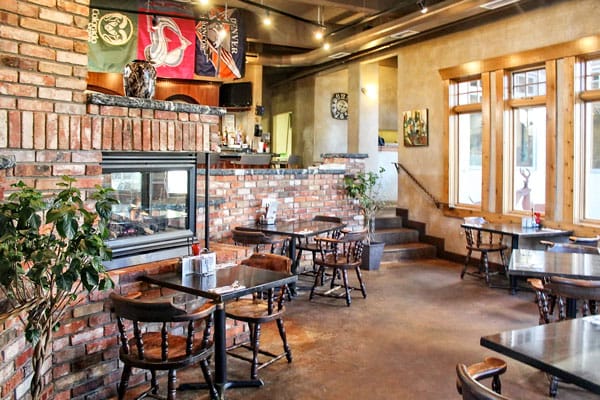 Each month The Connection Food & Dining guide features a restaurant we think our readers will enjoy. With July being in the full-swing of summer, we were looking for good outdoor dining options. Pegasus has a beautiful little patio and is wonderfully dog friendly.


Owner since 1984, John De Lay has a mission to provide a wide selection of food that's made fresh and priced right which includes everything from American staples and Greek favorites to Mexican inspired entrées.
As always, our writer dines at a restaurant, unannounced, so that an unbiased experience can be shared with our readers. A restaurant cannot pay to be featured, and there is no charge to the restaurant once they have been selected. All restaurants that have been featured in The Connection are listed on our website. Visit www.castlepinesconnection.com to check out our selections and commentaries.