Portugal: Oporto and points north
September 1, 2018
/
/
Comments Off

on Portugal: Oporto and points north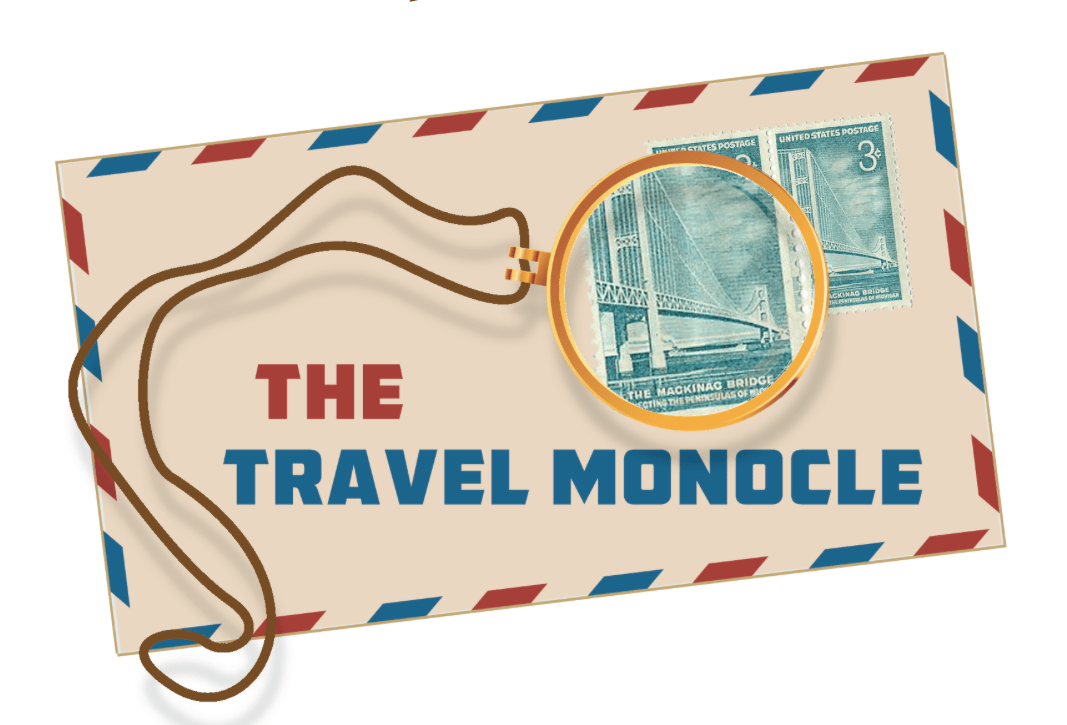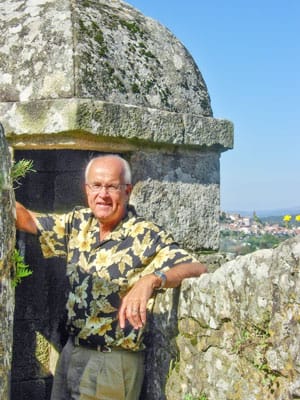 Joe Gschwendtner/author standing on parapets of Valenca's 13th-century fortress.

Article and photos by Joe Gschwendtner
The Douro River valley is reason alone to visit Portugal in the fall. Terraced hills are necklaced with red, orange and yellowed leaves on vines grown heavy with grapes awaiting harvest. A bit of cheese, bread and last year's vintage, and one can leave the world behind.
Launch your adventure in Oporto, Portugal's second largest city at the Douro's mouth. It is a gritty, working-class town with the river its beating heart. Its colorful story plays out on the riverfront in its two most renowned districts, the vibrant Ribeira and Vila Nova de Gaia. Getting from one to the other by foot requires a short passage over the signature Dom Luis I Bridge.
Do not miss opportunities here to stroll the Cais da Ribeira, coffeeing and dining as the spirit moves you. Take a Douro river boat. Absorb the history of the port wine industry and English roots of the trade. Tastings are free in the Gaia so just remember how to return to the bridge.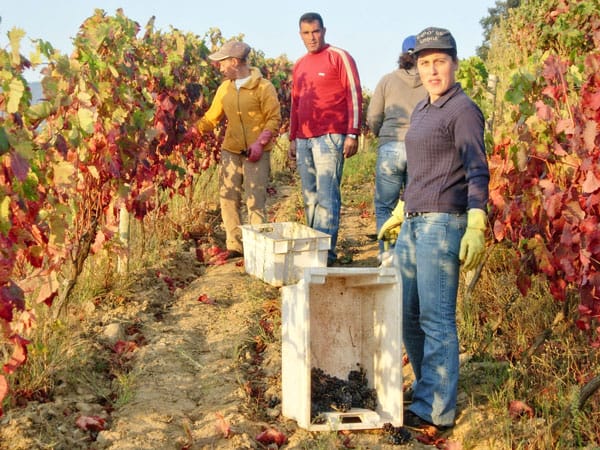 Vineyard workers picking grapes in the Douro River valley.
A 7-10 day itinerary is ideal, spending a day and a half in Oporto, then motoring generally east parallel to the Douro River valley, then north to a national park, and west to the Spanish border. Begin with a stroll in Romanesque Amarante, much of it often cantilevered on a gorge above the Tamega River. The city "father" was a hermit named Goncalo, to whom all credit is given.
Further along the Tamega River is Lamego, making for a worthwhile pause. Climb the 18th-century stairway from the town plaza to reach the double bell tower shrine of Nossa Senhora dos Remedios. The 686 zig-zag steps are part of a pilgrimage journey and rife with brilliant tiles, fountains and statues.
Head north to Parc Nationale Peneda-Geres, Portugal's only national park. No one-day stop, the park is filled with well-marked hikes, waterfalls, old Roman roads, signposts (34), ruins, animals, canoeing and much more. I recommend the Pousada Geres-Canicada as your base. Overlooking Geres at 3,000 feet elevation, it offers a perfect balance of hospitality, location and cuisine. To enjoy the park properly takes planning and this is the place to do it.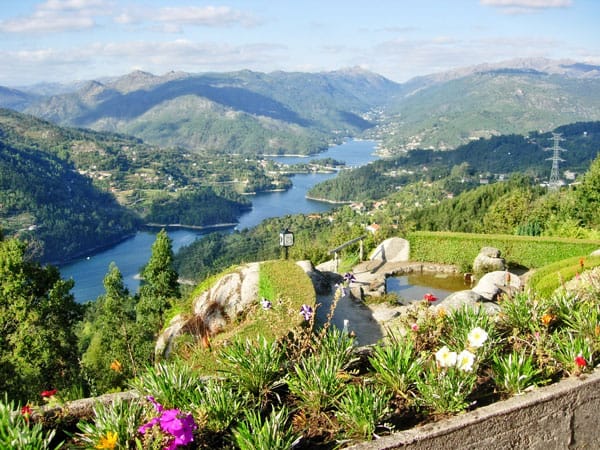 View of Parc Nacional Peneda-Geres from Pousada Geres-Canicada.
After Geres, motor west to Valenca on the Minho River and Spanish border. This small town has outsized charm including the Sao Teotonio Pousada within three rows of ramparts, fortress gates, towers, trenches and moats – all overlooking the valley. Heading south are several short stops worth making, Barcelos and Braga. The famous Barcelos Thursday market dominates the city center with merchants and colorful stalls everywhere. While there, learn the story of the resurrected rooster of Barcelos who saved a local thief sentenced to death.
Braga is another worthwhile stop. Once the capital of Roman Galicia, its churches and shrines make for an ecclesiastical study. For this reason, Braga is occasionally seen as a Portuguese Vatican.
Should you return via Lisbon, pause and enjoy sublime Aveiro on the sea. Its rainbow striped houses, ceramic tile industry, and massive lighthouse make for your perfect visual farewell from Portugal.