An invitation to explore Douglas County
August 1, 2018
/
/
Comments Off

on An invitation to explore Douglas County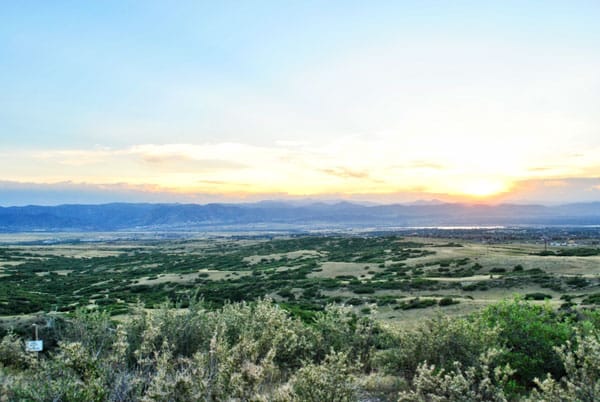 The first location offers a beautiful view across Douglas County and well beyond.


Article and photo by Elise Brassell; photo courtesy of Savannah Brassell
Sometimes it seems as if there are so many wild, scenic and beautiful places in Colorado, that you could explore for years and still not see them all. Douglas County recently began a fun program that offers a way to start locally with exploration of scenic Colorado. As part of a new program started in July, Decode Douglas County Outdoors offers a local treasure hunt of sorts, similar to the Geocaching experience that The Connection featured in its July issue.
The program invites people to experience scenic Douglas County Open Spaces and Parks throughout the County and discover the magic of the great outdoors.
To begin, pick up a program booklet from one of several Douglas County facilities, or print your own copy, then head to the first of eight Douglas County open space or park locations. (A peek at the online booklet reveals that the adventure begins on the East-West Regional Trail right here in Castle Pines!) There is a clue to find at each location, atop a post along the trail or in a park. Each post has an image and a numeric code, ready for an explorer to place the booklet over the plaque and make a rubbing of the image, like a passport stamp.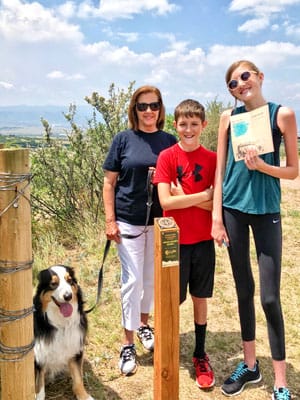 Castle Pines residents Jason and Savannah Brassell and their dog, Maui, participated in Decode Douglas County Outdoors. They are pictured here at the starting point on the East-West Regional Trail.

After collecting eight images with codes, explorers can unlock a treasure chest to claim a prize and also be entered in a grand prize drawing. The County did not offer any hints as to what the treasure or grand prize might be – only explorers will see what the County has hidden in its treasure chest.
Decode Douglas County Outdoors runs until December 1, when codes and locations change for the coming year. All completed booklets must be submitted by December 1.
For more information on the program and where to pick up a booklet, visit douglas.co.us/county-launches-decode-douglas-county-outdoors.