Resolution-worthy chicken lettuce wraps
January 1, 2020
/
/
Comments Off

on Resolution-worthy chicken lettuce wraps
Article and photo by Lisa Crockett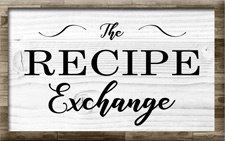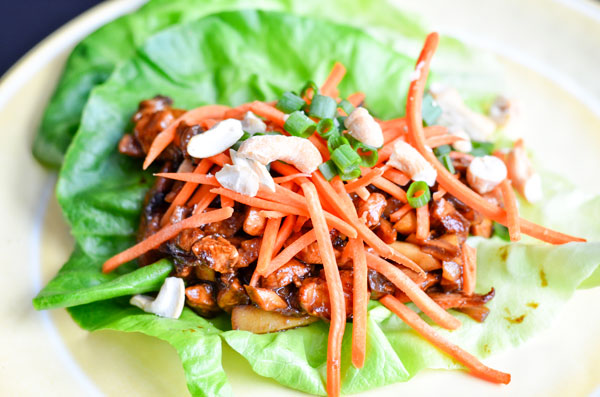 There's a freshness to a new year. A blank slate, a clean canvas, a whole host of new possibilities just waiting to be discovered. For many of us, the new year means resolutions, a way to re-set after a month of parties and late nights filled with overindulgence. Daylight hours are growing longer, holding the promise of spring, but warmer temperatures are still just a faint hope. These first few weeks of early winter are a great time to take advantage of the indoor season to look inward and get organized, including a look at new (or renewed) meal preparation habits.
On New Year's Day I can often be found in the kitchen, preparing a last meal of sorts. We dine on a collection of things that consists of a little of this and a little of that – perhaps a prime rib sandwich on a crusty roll, a final plateful of turkey with trimmings, or a sampling of appetizers from the previous evening's celebration. Once all the goodies are consumed and cleaned up, I wipe down the shelves of the fridge and take inventory: are there plenty of vegetables and fresh fruit? Is there a good-sized container of water? Do I have grab-and-go protein options (think hard-boiled eggs and cheese sticks) for the weeks ahead?
This fridge re-stock is a metaphorical exercise as much as a physical one. The revels of the holiday season are a welcome break in the ho-hum routine of daily living, and a time when I can prepare and partake of lifelong favorite treats. I feel an important connection to friends and loved ones when I make the indulgent treats, they used to prepare for me. Nothing is quite so enjoyable as a perfectly tender cookie, a succulent roast and mashed potatoes, or a crunchy chip married with a creamy dip. These are things I look forward to all year but taking time in January to intentionally get back into the groove is just as important. Holiday treats are only special because I don't eat them regularly. And it's not at all unusual for me to feel some relief in the focus on clean, simple food that is easier for my body to use as fuel during the cold winter months.
Clean and healthy doesn't have to mean boring and bland, as these lettuce wraps prove. Like many of the foods I prepare this time of year, this dish is relatively simple, but it provides a few key components that help me make the transition from decadent back to sensible each year. Because the weather is nearly always cold, these wraps are served warm (salad alone during January is hard for me simply because it doesn't warm me up from the inside out.) Second, there are lots of different flavors that come together in this dish, which makes my taste buds happy; the complexity of this dish means I don't feel deprived. Finally, this dish requires the use of few pots and pans, which means simple prep, easy transit from stove to table, and fast clean up. Spending less time in the kitchen overall leaves me more time to focus on non-food pursuits.
This recipe is based on the lettuce wraps offered at several popular chain restaurants and can be adapted to your specific preferences. I have used finely diced chicken breast here, but ground chicken or even ground turkey would work. This recipe calls for cashews, but almonds or peanuts would be other good choices, and if you prefer not to add crunchy carrot shreds, you may find that finely shredded cabbage would be more to your liking. One thing you don't want to skimp on is the sauce ingredients; the hoisin sauce is easily obtained at almost any grocery store, fresh ginger adds a pleasant spiciness, and that tiny little bit of sesame oil adds a satisfying richness.
Wrap your favorite lettuce around this filling (I've used butter lettuce, but romaine or iceberg would work) and serve these for a light and tasty supper to start your new year right. Then, give the dishes a quick wash, wipe down the counters, and get out of the kitchen. There's a whole new year out there, just waiting to be discovered, and you're fueled and ready to go.