Rock Solid Sports Recovery
July 1, 2021
/
/
Comments Off

on Rock Solid Sports Recovery
A family business
By Kathy Fallert; photos courtesy of the Coufal family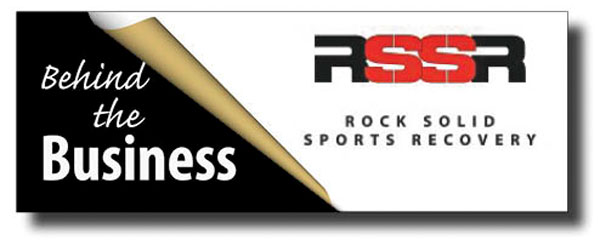 Physical therapy student at the University of New Mexico (UNM), Ryan Coufal, got more than he bargained for as a college student. Originally from Durango, Colorado, Ryan got his undergraduate and doctoral degrees from UNM in physical therapy and muscle activation techniques (PTMAT), and he also met his future wife Eryn from San Pedro, California, who is a PTMAT therapist as well.
Ryan reflected, "While we were dating and attending UNM for physical therapy, Eryn and I would dream about starting our own practice and changing how physical therapy is performed. When we graduated in 2012, we worked for other clinics for about a year and a half. When we decided it was time for us to pursue our dream, we knew the Denver area was where we wanted to live and open up our clinic."
The Coufals started Rock Solid Sports Recovery (then-Rock Solid Physical Therapy) in 2014 in a 500-square-foot space in the Denver Tech Center. After four years, they decided to expand and move the clinic south to their current location on West Happy Canyon Road in The Village at Castle Pines Shops.
Ryan explained, "All of our physical therapists are certified in a modality called muscle activation techniques (MAT) which is a unique process that looks at the body in a different way. The premise is to get muscles that are not contracting that well to become more optimal so that the body is more balanced. We utilize both physical therapy modalities as well as MAT in our sessions."
As is the case with many business owners, the Coufals devote a lot of their time to their business. Ryan commented, "You can pretty much catch us at work every day of the week. Eryn and I both for the past seven years have put our business as a top priority. If we are not at the office, we are usually having client dinners or networking."
Married for seven years and residents of Parker, the Coufals have a 3-year-old son named Bodhi. When the Coufals carve out some time for fun, they both love to be outside. "When we have spare time, we are either taking Bodhi on a hike, playing golf, camping, or in the winter – hitting the slopes!"