Sedalia: What's in a Name?
December 1, 2018
/
/
Comments Off

on Sedalia: What's in a Name?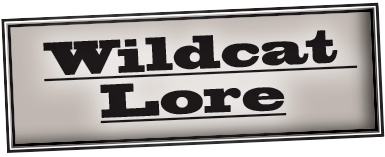 By Joe Gschwendtner; photos courtesy of Douglas County Historical Society
Ironically captured primarily in black and white, Sedalia's story is actually quite colorful. She had four names. She was sold out. She vied for county seat. She was set upon by grasshoppers in 1873. And, she experienced a shootout at the Round Corral.
Let's start with her earliest name: Round Corral. Since 1865, Sedalia was at a transportation crossroads where founder Judge John H. Craig had built a circular corral to accommodate livestock bartered and shipped. His claim on the town's land was sold five years later to Jonathan House who, noting plum trees growing on the local creek, renamed it Plum. When William Palmer's Denver & Rio Grande Railroad pushed through in 1871, it became Plum Station. Finally, in 1882 according to local lore, Henry Clay drew the winning ticket in a name-that-town contest. Being from Sedalia, Missouri – well, yep, you got it…
Plum competed early on with New Memphis, Frank's Town (later Franktown) and Castle Rock to be Douglas County seat. Those living in our wildcat highlands turned to Sedalia and not Castle Rock for food, supplies, and services. Bert Lowell barbered there, John Karcher had a saloon, George Manhart dry goods, and James Beeman a livery. Julius Hill and Irvin Morse started a creamery. West of Sedalia was the coal town Lehigh with 1,000 citizens. Until the vein ran out, those miners and their families relied on supplies from Sedalia.
With East and West Plum Creeks converging in town, fertile bottomlands and available irrigation water made for first class farming opportunities. All manner of vegetables grew well and fruit trees, at first, seemed to be a prime opportunity. One resident, William Lambert, had a 200-acre farm with 20,000 cherry, plum, and apple trees served by irrigation from one windmill and a sub-surface system. Unfortunately, Colorado's fickle weather did him in. Consecutive years of early frost permanently killed the blossoms and his orchard stock.
Other agriculture had its ebb and flow as well. Our semi-arid climate and insect friends could devastate crops quickly. In 1873 and 1874, grasshoppers arrived in such swarms, the "vultures eclipsed the sun and were so thick, you couldn't put your foot down without crushing dozens." It went beyond crops. Men would dig their pitchforks in to the hilt to keep grasshoppers from eating the handles. Some even ate the corks in water jugs.
The coming of the Denver & Rio Grande Railroad – and later in 1876, the Atchison, Topeka and Santa Fe, further solidified Sedalia's niche as a transportation hub. Lumber from the Pike National Forest and coal from Lehigh were principal cargoes. In 1899, there was O.K. Corral-type drama when Sheriff Campbell of Denver, apparently under the influence, muttered something untoward at William Hoffman who fired a "shot through the heart." Hoffman did time, but only eight months with good behavior. In 1905, Teddy Roosevelt came through town in his campaign for president.
Today, the drama is gone and Sedalia's population sits at 264 residents, last count. Most folks like it that way. Drop in at Bud's Bar to get today's skinny and free beer if you can. Caution: make sure you have the right day!