Invisible Disabilities Association – Seeing is not always knowing
October 1, 2022
/
/
Comments Off

on Invisible Disabilities Association – Seeing is not always knowing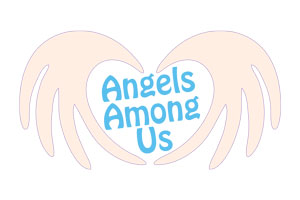 Everyone has a story: the person in line at the grocery store, the person driving in the next lane, the person in the crosswalk, friends, family, neighbors, and co-workers.  The list goes on.  It's easy to think that what one sees on the outside is reflective of what's going on in the inside of a person. But that's not always the case. 
The Invisible Disabilities Association (IDA) is a nonprofit based in Parker.  It is local but has an international reach.  According to Wayne Connell, founder, president and CEO of IDA, about 80% of people with a disability don't require a visible assistive device and not everyone who has a disability is disabled.   
Connell's wife, Sherri, is his beacon of inspiration.  She was diagnosed with primary progressive multiple sclerosis in 1991 at the age of 27.  This was one year before they met at Radio Shack where he worked as a manager and self-proclaimed techie, and she was a customer.  Two years later, they married.  The couple just celebrated their 28th wedding anniversary.  
Sherri, a musical theater major who worked as an actress and a model, has experienced debilitating pain, brain fog, temporary paralysis and the loss of her ability to work in the prime of her life.  She coined the phrase "invisible disability" and has said that sometimes what people say hurts more than the illness itself. 
People often make assumptions solely based on outward appearances, such as when someone parks in a accessible parking space parking spot.  "Believe and don't judge," shared Connell.  "The person you are graciously trying to defend might be standing right in front of you."  
In 1996, the Connells started IDA for people living with disabilities and for 
caregivers to find encouragement, education and connection.  The website quickly grew to more than 20,000 visitors per month.  They heard from people around the world, and the site put into words what some had been trying to explain to family and friends.   
Visitors to the website will find educational resources, including a book, podcasts, videos, pamphlets and blog stories. 

"It's about understanding and believing, not about solving the problem," said Connell.  "Chronic doesn't mean fatal, rather, these are things that people live with for a long time."  Since having a disability can lead to isolation, loneliness, depression and grief, the sense of community offered through IDA is incredibly important.   
IDA is continually advocating for those with disabilities, including raising awareness through the usage of the disability symbol.  For example, IDA offers personalized disability identification cards that can be worn around the neck or placed in a wallet to help the public – including first responders, medical personnel, retail establishments, hospitality workers and more – recognize those with a disability and be able to render helpful assistance.   
Further, IDA has worked on an initiative for voluntary inclusion of the disability symbol on state driver's licenses and state identification cards.  Alaska became the first state to launch this effort in 2017; Colorado began offering it in July; and Utah will start using it this month.   
IDA designates the third week of October as "Invisible Disabilities Week," cumulating with an annual gala.  This year's 15th annual event, Time to Believe, will be held virtually on Saturday, October 22, at 5 p.m.  Awards will be given to six special recipients as they share their personal stories followed by a performance by illusionist, David Laflin.  Local television and radio personality Denise Plante will host the event.  
To learn more about IDA or the gala, visit www.invisibledisabilities.org or idagala.org.
By Elean Gersack; photos courtesy of Wayne Connell