Shining a light on the angels in our community
December 1, 2021
/
/
Comments Off

on Shining a light on the angels in our community
By Carin R. Kirkegaard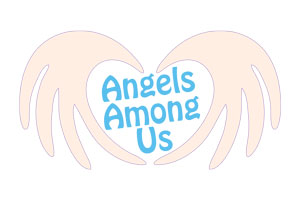 Every month for the past six years, The Connection has featured a different nonprofit organization with ties to the Castle Pines community.
The goal behind this segment is to introduce our readers to a variety of organizations that are the "angels among us." The belief is that those who are doing the daily work of filling the gap – providing assistance for those in need – are simultaneously strengthening our community. The Castle Pines Connection is committed to shining a light on the good work being done.
A look back at the organizations and individuals featured this year in our Angels Among Us segment, as well as the many other nonprofits we have had the pleasure of assisting and partnering with, underscores the amazing work that goes on in our own community. Here are our 2021 nonprofit partners. We look forward to highlighting a host of new nonprofits in 2022 and sharing each organization's mission and inspirational story. If you would like to suggest a nonprofit to be featured in the coming months, please email editor@castlepinesconnection.com.
ARC Thrift Stores
Castle Rock Collective
Dads of Castle Rock
Double Angel Foundation
Equine Partnership Program
Fetal Alcohol Spectrum Disorder
Mattersville
National Alliance on Mental Illness
Nature's Educators
RiseUp Malawi
SungateKids
The Good Dog Rescue