April 29, 2021
/
/
Comments Off

on Black + Haus Tavern
Specialty tavern gets a taste of early success
By Chris Michlewicz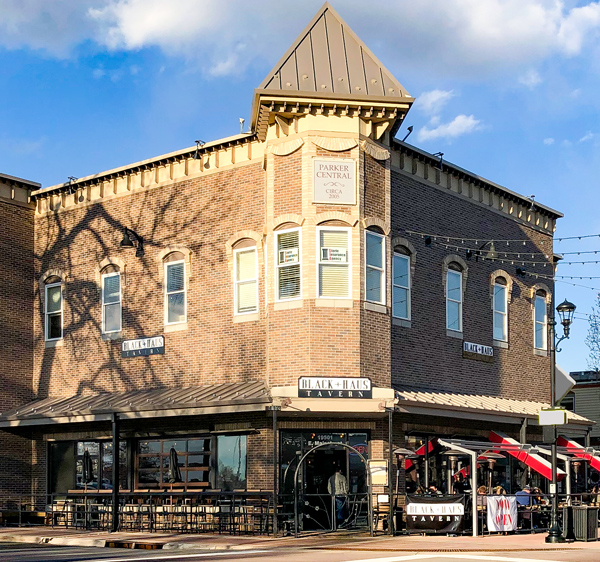 A new eatery with a focus on healthy, flavorful fare has landed in one of Douglas County's top downtown destinations.
Black+Haus Tavern opened in November on a prime corner at Mainstreet and Victorian Drive in downtown Parker. The tavern touts its "chef-driven menu" and a finely curated selection of wines, bourbons and custom cocktails, and it's quickly gained the notice of restaurant aficionados and passersby alike.
First-time diners at Black+Haus Tavern find themselves in a welcoming atmosphere conducive to good conversation with neighbors, friends and family. Jen Black, who owns the tavern with her husband, Brent Niedringhaus, said that environment is by design, and rattles off a list of different types of customers the restaurant appeals to. Stylish wood furniture and floors are accented by a bar backsplash made of reclaimed tin from a barn. Nearly 100 bottles of top-tier bourbon lend much to the decor. The outdoor seating area puts customers right in the heart of downtown — hustle, bustle, sunshine and all.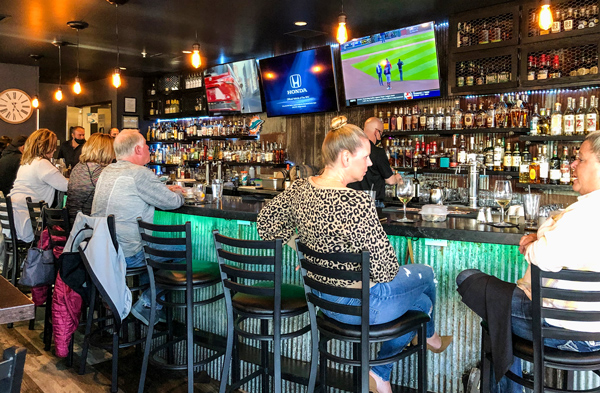 Opening a one-of-a-kind, family-owned independent restaurant has tremendous upside in a community that, at times,
has been known for its sea of chains. That "think local" mindset often found
in Douglas County residents has led to an avalanche of support for the new kid in town.
"The people around here are seriously loyal," Black says.
Of course, the scratch kitchen menu is the main attraction. The restaurant delves into all kinds of territory, with delectable results. In addition to plenty of vegan and vegetarian options, the kitchen is entirely gluten-free, greatly reducing the chance of cross-contamination (it's worth mentioning that traditional breads are brought in from a bakery and also available to customers without gluten sensitivity).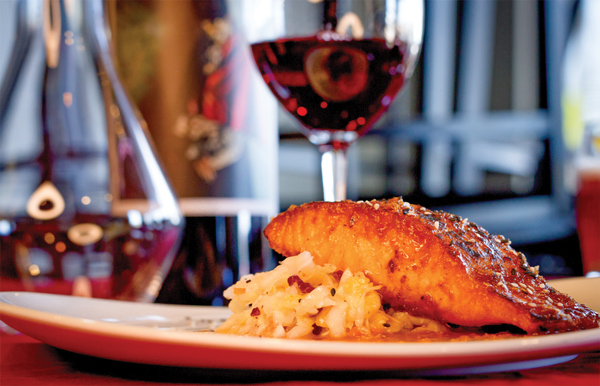 Bringing in Kurt Eichenberger, a renowned executive chef with more than 20 years of experience in the Colorado restaurant industry, to launch the restaurant was a matter of good taste and timing. He's inspired by comfort food and uses his vast
experience to elevate every dish, like the ginger miso charred salmon, which is Black's personal favorite. Eichenberger and his expert team of line cooks were given creative liberty when crafting the menu, and it shows. Their authentic cuisines are ––described as "unconditionally fun and accessible" with "bold flavors."
Among the rave reviews is a common refrain: try the crispy cauliflower, made with sriracha aioli and sesame seeds. Even those who tend to steer away from such appetizers and sides are quickly convinced. The dish is listed alongside blistered shishito peppers made with shoestring potatoes and cotija cheese aioli, and seared ahi tuna served with charred avocado, caramelized onions and ginger ponzu sauce. The starters feel right at home with the Black+Haus burger with bacon jam, the vegetarian Cuban sandwich and the creamy avocado pasta.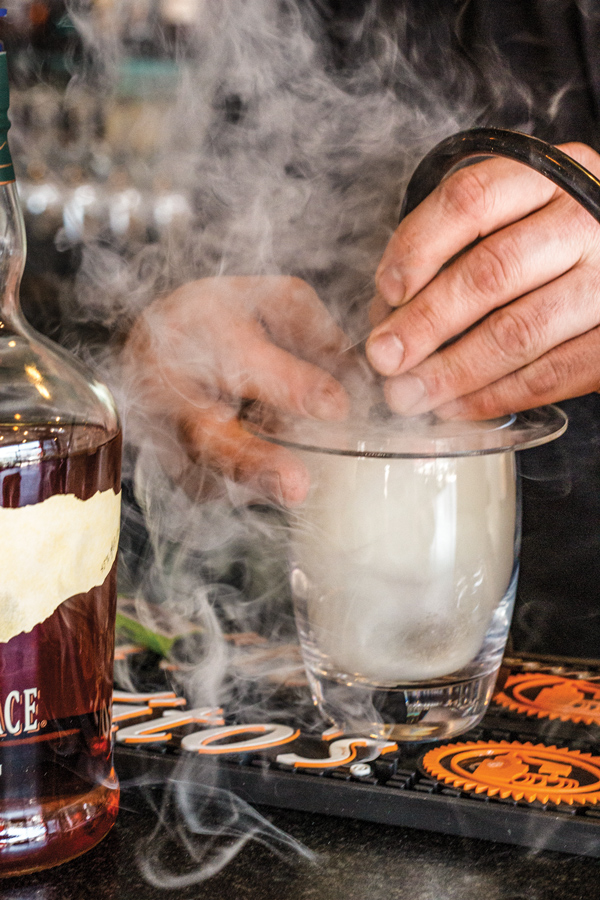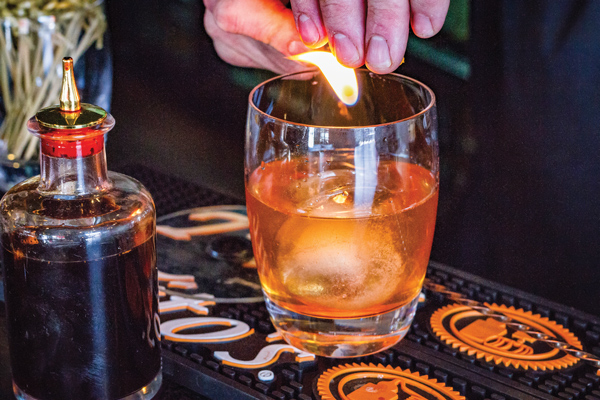 Black said she feels fortunate to have happened upon the high-traffic spot formerly occupied by Vines Wine Bar & Tapas. Black+Haus is situated on a busy section of Mainstreet, across from O'Brien Park.
"It was a game-changer. That location doesn't come around very often," said Black, who combined her last name and that of her husband to come up with the name for the tavern.
Opening during the pandemic was not without its challenges; indoor dining was shut down in Douglas County about a week before Black+Haus Tavern opened. The restaurant adapted and started serving customers on the patio before the 5-star certified program allowed for limited indoor dining. Navigating all of the changing rules and regulations was difficult. Fortunately, word has gotten out about Black+Haus, and business has been booming in recent months.
"Without that (support), we wouldn't be where we are," Black said.
Black+Haus Tavern
19501 Mainstreet, Parker, CO 80138
www.blackhaustavern.com
303-568-9671