Surrey Ridge: the rest of the story
November 1, 2017
/
/
Comments Off

on Surrey Ridge: the rest of the story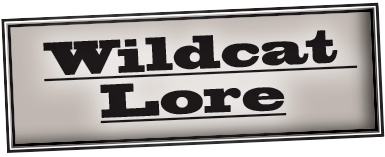 By Joe Gschwendtner; photo courtesy of Amy and Dave Flanagan
Last month, The Connection left readers with Arthur (Art) Ceresa and his wife Mary, "a gracious woman," who slowly, shrewdly gained control of today's Surrey Ridge area from the Schweigers and brothers Joseph and Alois Kroll at the astounding per acre price of $6.25. The land acquisition was not an overnight affair; Art and son (until his early demise) continued to run the Happy Canyon Ranch, even as shares of land were sold, traded and finally consolidated.
It has been said that the loss of Ceresa's only son due to Mary's ill-advised holistic approach to his illness left Art a bitter man. In the early '60s, the Ceresas acquired a live-in Swiss servant, Luzi. No shrinking violet, the flamboyant Luzi made her displeasure about the outcome of World War II well-known. On the east side of I-25, cousin Herman Miller modified and ranched the Joseph Kroll Glendale parcel. Profits from the ranch allegedly supported his relatives back in Europe. Herman intended to bequeath that property to them at his death.
By the mid-'60s, Art recognized his own health limitations. That and a $1,100 an acre offer convinced him to sell his holdings to Medema and Alpert Homes. By 1967, the first home was under construction. Belatedly, Art realized that future density would crimp his style and repurchased buffer land around his 9017 North Clydesdale home for an exorbitant amount. (Note that address was incorrect in the September issue of The Connection.)
Mary died in the early '70s, leaving Art not quite alone since Luzi remained to attend to his needs. Five years later, Luzi and Art formalized that relationship in marriage. Cousin Herman's was a much lonelier and pained existence, as he was slowly going blind. So, when found dead in his yard of an apparent gunshot wound to the head, the suicide scenario found currency with the authorities. Some thought otherwise, pushing an alternative narrative suggesting Luzi might have killed him. What is certain is that Luzi remained quite controversial.
At Herman's death, his estate fell into disrepair and property taxes went unpaid. Overseas relatives, oblivious to rapidly accruing tax liens, allowed wealthy Arthur to intervene, purchasing Herman's ranch at a tax auction.
As Luzi was much younger than Art and outspoken, her lifestyle offered abundant grist for the rumor mill. She often walked her dog in her mink coat. Another story had her shopping in that same mink coat with naught but her skimpies beneath …
Art died in 1985 at the age of 95. But for 10 acres awarded to a loyal ranch employee, Luzi inherited the balance of the Ceresa fortune. Not long after, Luzi packed up her bags, bank account and returned to Europe, ignoring the heirs on Herman's side of family. Fortunately, Douglas County found value in Glendale, purchasing the original Joseph Kroll homestead plat for $825,000 in 2000 from the Muller family of Switzerland. Ironically, even as Surrey Ridge was to become an equestrian community, Art himself was not known to fancy horses.

Wildcat Lore
As it turns out, The Connection serves residents of the Wildcat Mountains, a name pioneers and historians gave to the high country paralleling I-25 from Highlands Ranch and Lone Tree south to Castle Rock. Since the first territorial road (Daniels Park Road) bisected our mountains, there was no shortage of colorful characters parading through what are now private properties on the ridges of Douglas County.
We bring these grizzled and gutsy settlers alive again, vividly sharing their stories of grit and achievement in these Castle Pines.