Taos: Convergence of art, money and reality
October 1, 2021
/
/
Comments Off

on Taos: Convergence of art, money and reality
Article and photos by Joe Gschwendtner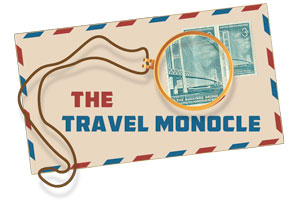 My wife, Barb, and I just returned from Taos, New Mexico. A captivating and photogenic mecca, it is the same place New York elite artists, Bert Phillips and Ernest Blumenschein uncovered a century ago. The society of artists and their story is essential to understand if one is to get into the cultural marrow of Taos for the last 100 years.
Socially, it is a tidal phenomenon where waters of wealth, or lack of it, eddy in a small basin. Lacking the sophistication of Santa Fe or the urbanity of Albuquerque, Taos is a palette for all. This element alone brings me back repeatedly.
Artists abound, as do galleries for all tastes. However, offerings have thinned out a bit. It is a town that delivers hospitality and wonderful artistic fare for a pleasantly long weekend. The Taos color of blue is everywhere, in window frames, doors, and contrasted with exposed wood – making for a photographic holiday, if one is so inclined.
There are almost as many museums as galleries. The more professional among them include Luhan, Fechin, Kit Carson, Harwood and Millicent Rogers. Art is in the eye of the beholder, so do take the time to determine what fits your tastes. We have been to all of them, and none disappoint. Kit Carson was the focus for this trip. While limited to five rooms, its curation and management is top notch, as is the 20-minute film clip.
Taos is home to many places to dine. Downtown, there is the Taos Inn, within it, Doc Martin's Restaurant. I did not try the food this time, but one must at least visit to see the splendid interior, or have a drink on the patio. Lambert's of Taos on Bent Street is first class; we dined in the Treehouse upstairs. The lower floor and patio are superb. The Martyrs Steakhouse is also highly recommended, as is Antonio's. The best value and quality is Guadalajara Grill, which has two locations each on the fringe of town – north and south. Michael's Kitchen is still seen as the best place for breakfast and there are plenty of mom-and-pop restaurants with great curb appeal and offerings.
We stayed and have stayed often at the El Pueblo Lodge at the north end of town. Graded "great" with a 9.2 rating by Tripadvisor, it is a high-end motel with many nice extras. If you want assured quality, there are numerous brand name motels on the south end – beyond old town. If you seek a most special lodging, visit the Casa Benavides Bed and Breakfast Inn – if you can get in. We've been there twice; to be accommodated is to be luxuriated.
Taos also has regular stuff to do. We watched a drive-in movie on the back wall of the town community arts center and completed our morning constitutional through the city park and cemetery.
Head to Taos if you wish to see how America lives on the inside and out. It is an oasis surrounded by a sea of eclectic residents and an equal representation of art. With a drive less than four hours from Castle Pines, it makes for a perfect weekend getaway.