September 1, 2020
/
/
Comments Off

on The Aspen Effect
By Carin R. Kirkegaard; courtesy photos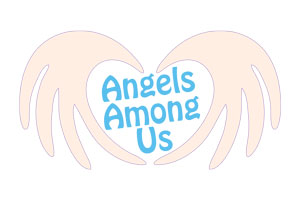 September is National Suicide Prevention and Awareness Month. Colorado is unfortunately no stranger to mass gun violence, and from 2016 to 2019, the state had the highest increase (58%) in teen suicides. With greater emotional and mental strain due to the current pandemic, programs helping youth deal with mental health challenges are critical.
In May, The Aspen Effect officially launched its nonprofit organization at the Bell Mountain Ranch Equestrian Center. Through a variety of programs, The Aspen Effect strives to build resiliency in youth by forming a mentor team in an environment working with horses and other farm animals.
Horses are prey animals that have the instinct for flight in unfamiliar situations, not unlike the youth who come to The Aspen Effect. Working with the horses, cleaning stalls and picking hooves, the youth build a mutual trust with the horses. The program aligns a volunteer mentor with each youth to work alongside them, simultaneously building a mutual trust with the mentor.
"Our solution is not typical. We don't bring youth into the office and diagnose them. We bring them to a unique horse experience. Often times that experience involves horse poop," said Jerry Van Leuven, president of The Aspen Effect.
The programs offered at The Aspen Effect all implement the wrap-around approach to mental health healing. Wrap-around puts the youth and their family or caregivers at the center with a support of teachers, faith leaders and mentors surrounding the youth. It is a personalized approach that focuses on the individual's strengths and struggles.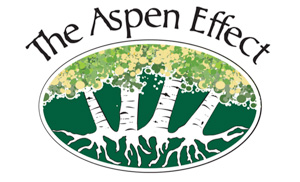 The birth of this nonprofit wouldn't be possible without Tim and Kathy Penrod, who purchased the equestrian center and began renovating the property in 2016. The Penrods wanted to create a place of peace and a space where a youth who's struggling could come and reimagine who they could be by focusing on their strengths. Tim, a licensed marriage and family therapist is the founder and CEO of Child and Family Support Services, a behavioral health agency. Additionally, he serves as an advisor at The Aspen Effect.
The volunteer mentors at The Aspen Effect are not therapists themselves, but each volunteer completes a training program before being matched with a youth in one of the programs. Mentors commit to spending one-on-one time building a critical relationship with a young person who needs a human connection. A few hours each month, the youth and their mentor will groom horses, clean goat pens or muck out horse stalls. Most importantly, they talk.
"We don't try to fix youth. We respect and accept them for exactly who they are," said Van Leuven.
To learn more about The Aspen Effect, visit https://theaspeneffect.org.
There are an abundance of amazing nonprofit and volunteer organizations that are having a positive impact on the lives of so many in Douglas County. The Castle Pines Connection has dedicated this monthly segment to introducing these everyday angels to you. If you are associated with, or know of, a nonprofit serving your community, please contact us so that we may help bring awareness and support to the organization. Email Editor@castlepinesconnection.com.