Thailand: Beaches, Elephants and Snakes
September 1, 2020
/
/
Comments Off

on Thailand: Beaches, Elephants and Snakes
Article and photos by Joe Gschwendtner; courtesy photo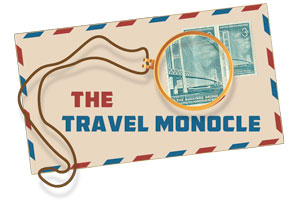 Rated the safest country in Southeast Asia, Thailand is magnificent holiday country with 1,000 miles of coastline. Few know that its standard of living is high, ranking 61st in the world, above Peru, Hong Kong, China and Brazil. Buddhism is practiced by 85% of its citizens, a disarmingly peaceful religion permeating daily life in many positive ways. Let's view the former Kingdom of Siam in two slices: Bangkok and beach holidays.
Bangkok borders on the crazy, 15 million inhabitants strong. If you can deal with crowds and heat, overwhelming at times, your visit will be utterly fascinating. A river (Chao Phraya) runs through it, making for waterborne sightseeing opportunities. In Bangkok, DO NOT rent a car. Take a taxi from the airport to your downtown hotel. Get there and then work your vacation plan. There are many first-class hotels at extremely reasonable prices, all with concierges to help. You will often be hustled for tours. Avoid the hustlers.
When "at large," walk or take a tuk-tuk – an open air three-wheeled tricycle. They are a cheap way to get around quickly, making for street level tourism. Visit the Wat Arun (Temple of Dawn), Grand Palace, Chatuchak Weekend Market with 200,000 visitors every weekend, Jim Thompson's home (father of Thailand's modern silk industry), National Museum, Lumpini Park (just for the green space) and Khao San Road, the backpackers' district. There are the bizarre spots as well – the Bangkok Snake Farm (Queen Saovabha Memorial Institute), vastly improved, I understand, since my last visit.
Thailand as a holiday venue can be unrivaled. With more than 1,000 miles of coastline, resort areas are too numerous to mention. First-class facilities abound. Over the years, we've concentrated on Phuket, an island off the southwest coast and Krabi.
The waters of the Andaman Sea on the eastern edge of the Indian Ocean are invariably crystal clear. Phuket Province, once the center of rubber plantations, now accommodates five million visitors annually and has the highest per capita income in the country. Beaches like Karon, Kata Noi and Patong are but a handful of the eye-popping places to wear your beach clogs. The array of hotels will satisfy all but the ultra picky. Nightlife, if one participates, is offered at standalone clubs and the major hotels. But there are more things than beaches. I had my very best (and only) elephant ride here.
Krabi is a jumping-off point for smaller destinations like Ao Nang and Railay Beach by boat. Compared to Phuket, it is downcountry. But, if you are a rock climber, you'll find your own heaven and opportunity to deep-water solo; a form of solo rock climbing that relies on the presence of water at the base of a climb to protect against injury from a fall. A short boat trip away is idyllic white sand Ko Phi Phi Island, wiped out in the 2004 tsunami. It has since recovered and is worth a day trip to see the picture-perfect paradise. It also has quite the nightlife but few accommodations to house those who can't find the ferry later.