The Famous – A Steak House
August 1, 2023
/
/
Comments Off

on The Famous – A Steak House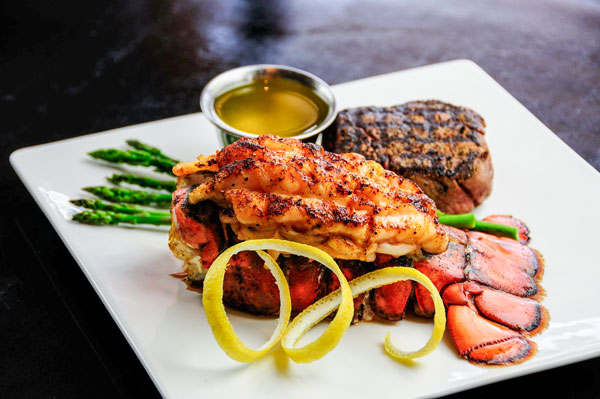 The dining experience at one of Castle Rock's newest restaurants mixes one part Colorado living and one part Chicago steak house.
The Famous – A Steak House opened July 3 northwest of I-25 and Meadows Boulevard, near The Outlets at Castle Rock. Anyone who places value on a savory, not-soon-to-be-forgotten meal might want to pin its location in the 'favorites' section of their smartphone map. At The Famous, patrons can expect award-winning prime steaks, fresh seafood, premium wines, and three elevated patios that give unimpeded views of the natural beauty that attracted most of us to the area.
The 10,000-square-foot interior is a sprawling collection of polished booths with leather seats and simple yet classy 50s and 60s-themed decor – think Sinatra and the Rat Pack – and it is all enclosed by massive windows that allow natural light to spill in. Guests are welcomed by the sounds of sparkly cocktail glasses clinking and the din of friendly conversation.
The eclectic mix of entrees, appetizers, drinks and a la carte sides comprising the menu at The Famous provides options for any mood; if quality food is the dominant deciding factor in selecting which restaurant to go to for dinner, The Famous is an obvious choice.
Appetizers include oysters Bienville, chefs deviled eggs served with Osetra caviar, Dungeness crab cocktail, and the hot honey buttered Louisiana shrimp – a dish which chief operating officer John Michael Sanders expects to be incredibly popular.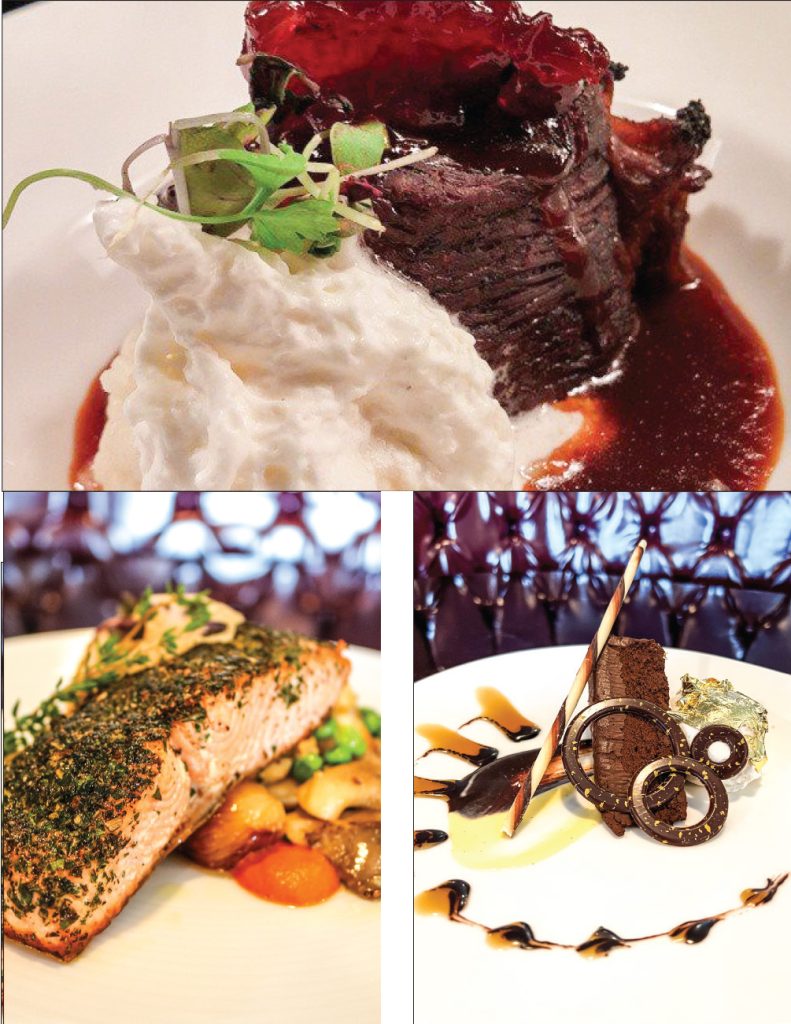 Having served as the general manager of the original The Famous location in Colorado Springs for seven years, he knows a thing or two about what people with discerning tastes crave. He said The Famous is a "must-try" for restaurant enthusiasts in the Castle Rock area, especially those looking for more intriguing cuts of meat, which range in price from $58 – $90. A special 35-oz. American Wagyu ribeye tomahawk steak is among the menu items, and so are the 8-oz. sirloin A-5 from Takemori, Japan, the 20-oz. Colorado buffalo cowboy ribeye, and the old, faithful standby 10-oz. filet mignon.
Steak toppings include the Pt. Reyes bleu cheese, fiery and creamy horseradish, au poivre sauce, or colossal shrimp scampi sauteed with white wine, butter, garlic, lemon and herbs.
"If people are interested in swinging a little out of their comfort zone and they want to try and taste something different, they should definitely come here."
E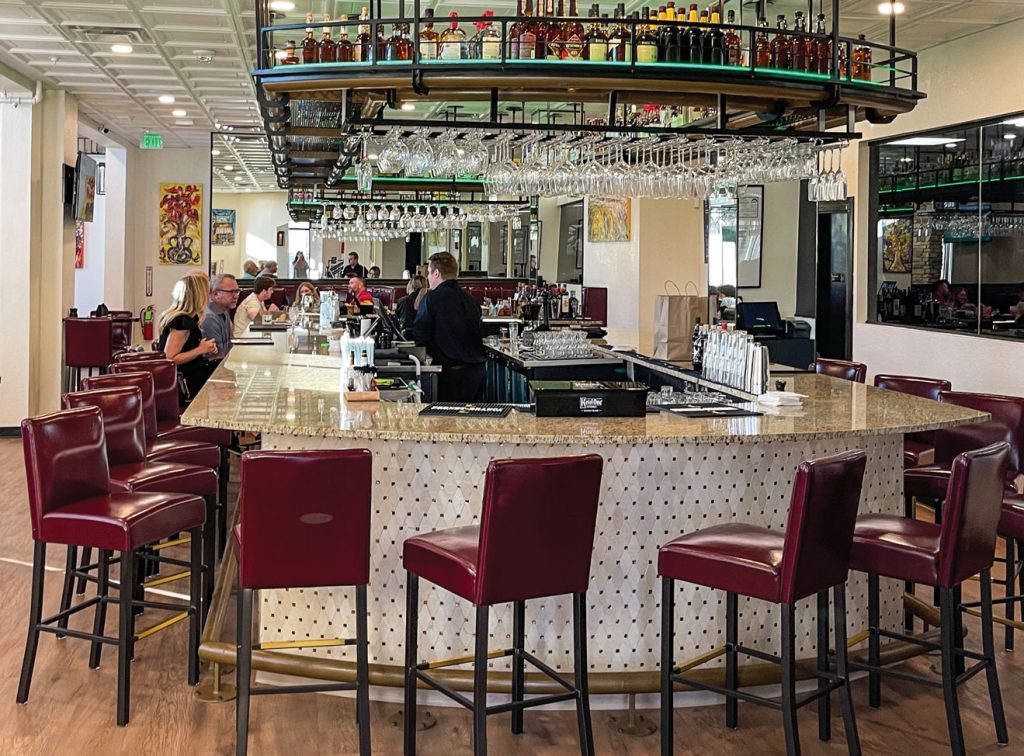 xploring the depths of the seafood menu, it is possible your eyes will dart from the herb-crusted Shetland island salmon filet with fondant potato, wild onions, locally grown mushrooms and Romesco sauce to the fresh Hawaiian Ahi tuna steak seared rare with togarashi crust, ginger soy, wasabi and pickled ginger to the pan-roasted Patagonia toothfish with toasted sesame Urchic rice, Mirin champagne butter sauce, Osetra Caviar, and edamame.
And then there are the ultra-delicious sides: Cabernet mushrooms, garlic French fries, green beans with bacon, rattlesnake cheddar scalloped potatoes, and pan-roasted Brussels sprouts with medjoul dates, roasted cashews and honey-seme vinaigrette. "There's probably not another restaurant that does exactly what we do in this area," he said.
For a warm-up (or a cool down), The Famous features 30+ Colorado spirits and local craft brews that are brought to your table or served at one of the two bars inside. And they are always in search of the highest-end wines "that you can't find everywhere," Sanders said.
The Famous is one of those places that negates the need to drive to Denver for an upscale dining experience. If you try it once, chances are you might find yourself going back soon.
"I think if people are interested in swinging a little out of their comfort zone and they want to try and taste something different, they should definitely come here," Sanders said.
The Famous is open seven days a week, 3 p.m. – 10 p.m. on Sunday – Thursday, and 3 p.m. – 11 p.m. on Friday and Saturday.
810 New Memphis Court
Castle Rock, CO 80108
720-227-9207
famoussteakhousecr@gmail.com
By Chris Michlewicz