The talented tween flying high
February 1, 2023
/
/
Comments Off

on The talented tween flying high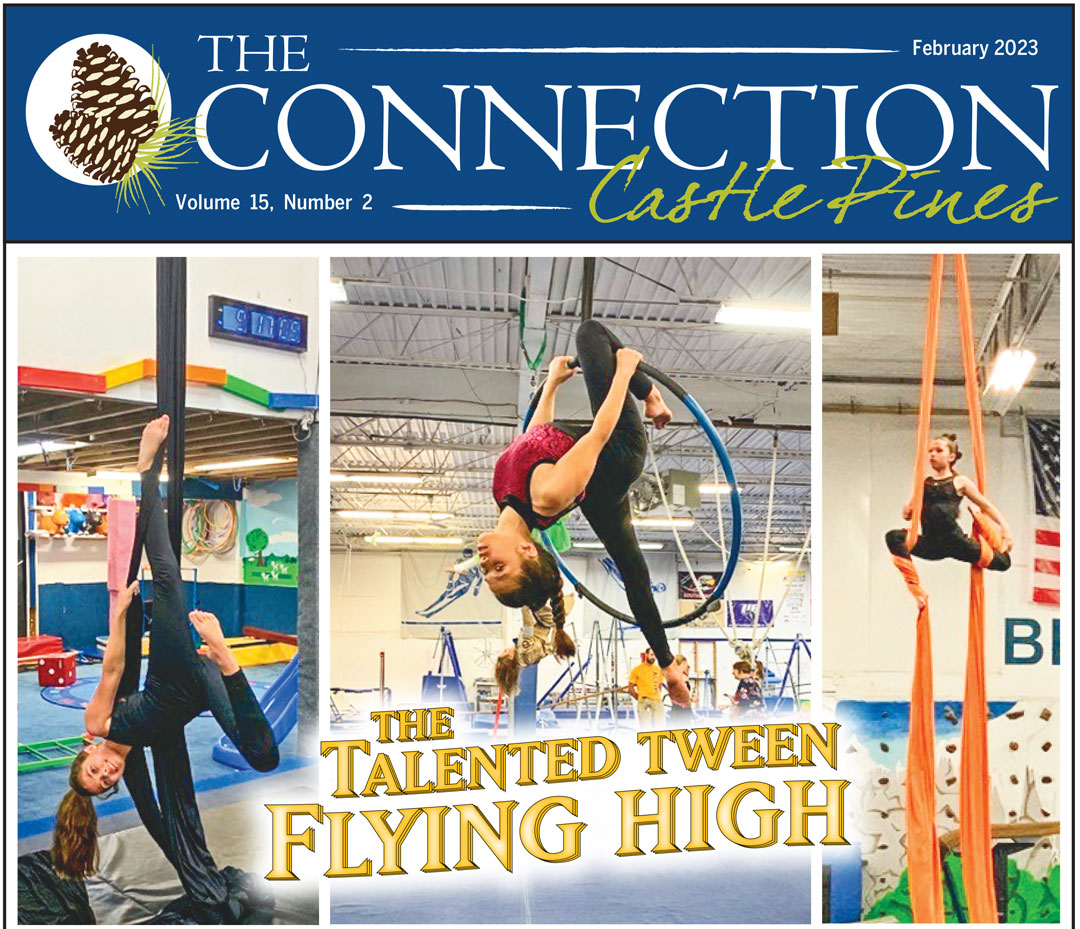 Sierra McElderry, a sixth-grade student at Rocky Heights Middle School has many interests and hobbies, including some high-flying pursuits. McElderry is passionate about aerial arts. Think of actress Zendaya as the character Anne Wheeler in The Greatest Showman.
Aerial arts originated from circus arts and is often dance-like or acrobatic, performed while suspended in the air. A variety of apparatuses are used, including trapezes, silks and hoops.
Like many kids, Sierra has participated in a lot of activities, including karate, soccer, skiing, horseback riding, tumbling, gymnastics, swimming, dance, acting and modeling. "Sierra started aerial and gymnastics at Cal Elite Kids when she was 3 years old," said mom Jennifer. Cal Elite Kids also offered a preschool program which Sierra attended. Given her time there, the eventual transition into tumbling and aerial classes as her main sport was seamless.
Sierra said she likes working with silks (two fabric panels hanging from the ceiling), slings (wider fabric panels hanging from the ceiling with a loop at the bottom that can be made into a hammock) and lyra (a large metal hoop) best of the aerial apparatus.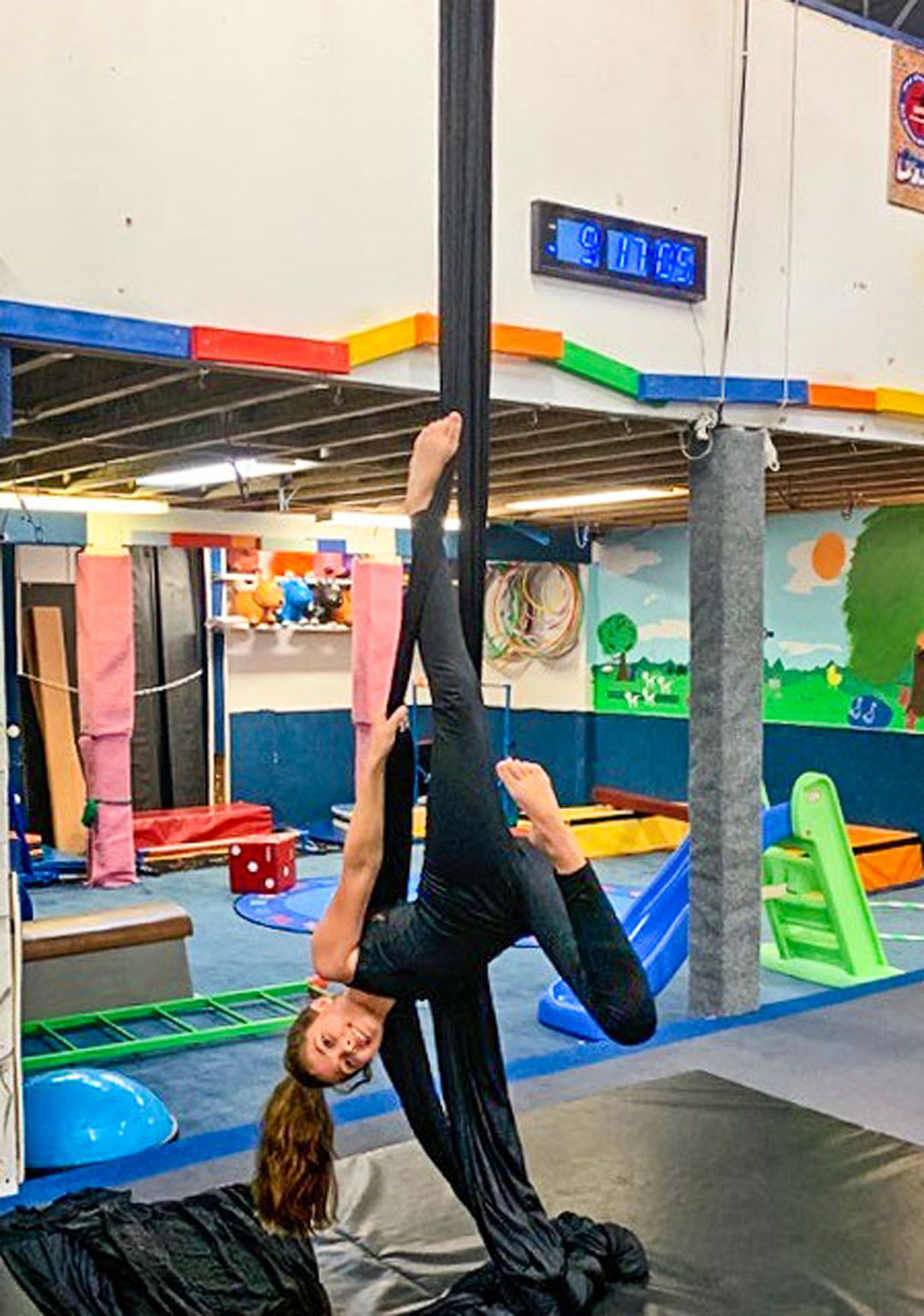 "She decided early on that she did not want to be a cheerleader or on an acrobatic team, as she is petite and would naturally be a flyer. She did not want to have to rely on someone else catching her," Jennifer said. Aerial arts allows Sierra the freedom to perform gymnastic-like maneuvers in the air without the reliance on others.
"Sierra's enjoyment of aerial arts comes in the form of learning new routines and mastering new skills. She likes to sync her skills to music," Jennifer stated. Sierra is continually pushing herself, whether it's learning a new skill or facing the natural fear of falling, as she learns new and different drop skills.
Originally from southern California, the McElderry family moved to Castle Pines in July 2021. "My one promise to Sierra in moving from California to Colorado was that she would still be able to pursue aerial arts.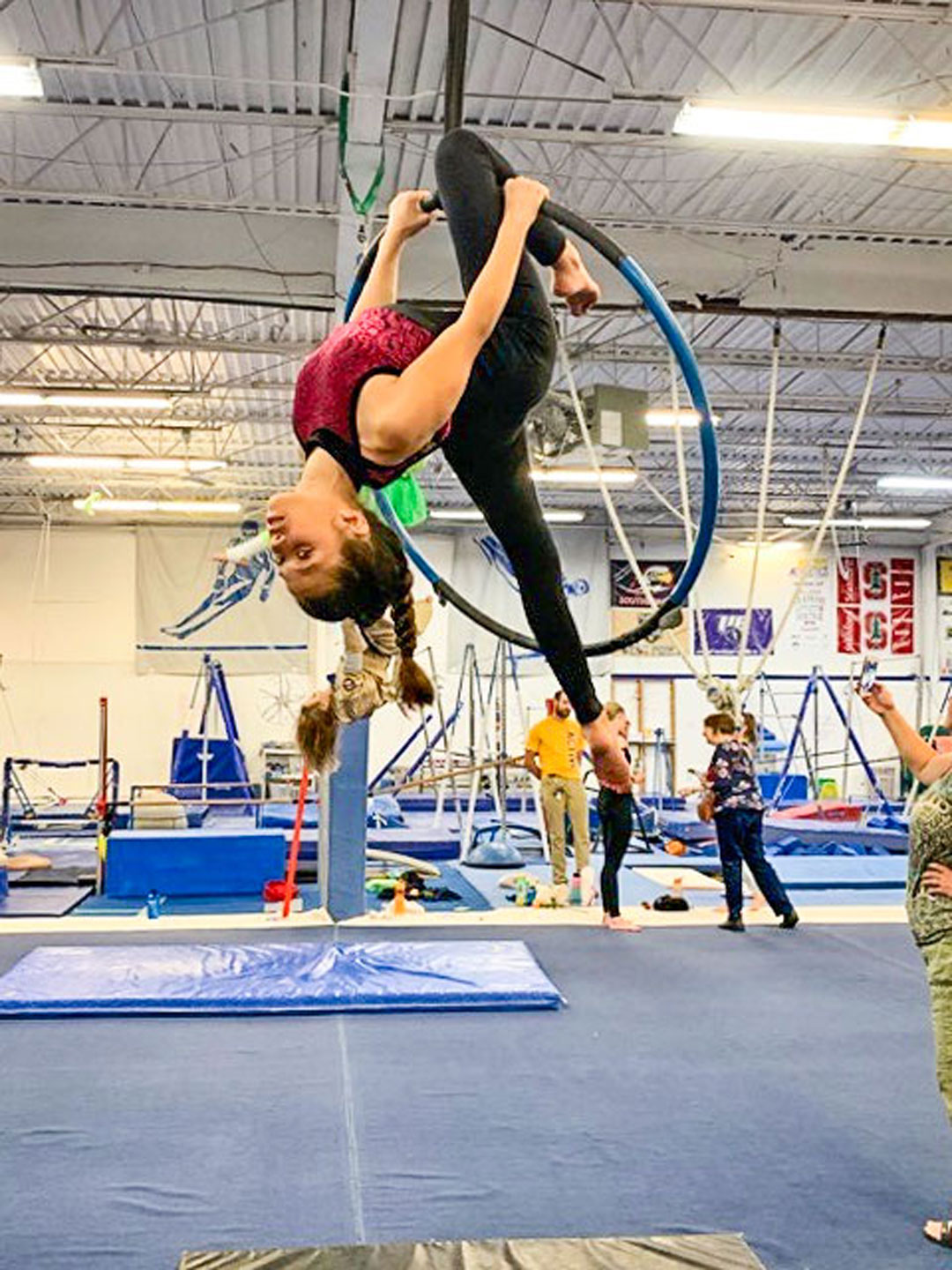 "We have tried a few different places depending on our scheduling needs but are still searching for the one place that brings it all together like Cal Elite Kids," Jennifer explained.
Sierra practices aerial arts at least twice a week and still has time for modeling and acting classes, a pursuit she began in California.
Sierra says she is drawn to creative expressions and she loves choir, drama and art classes at school. Her dream is to combine those skills with aerial arts. She looks to performers like Zendaya and singer, songwriter P!nk and how they combine acting, singing and aerial arts into a multifaceted performance. That's what Sierra hopes to do in the future.
By Celeste McNeil; photos courtesy of Jennifer McElderry