February 1, 2023
/
/
Comments Off

on Sushi & Bowls
Blending flavors from Korea and Japan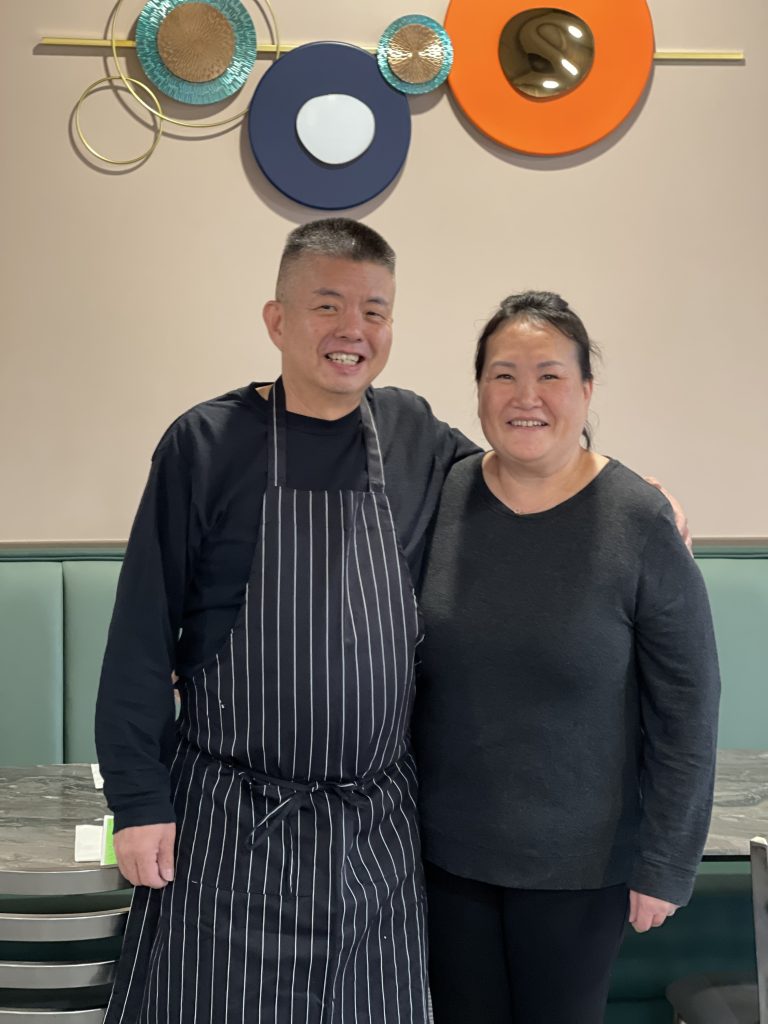 A much-anticipated new arrival to the Castle Pines-area dining scene is already making believers out of first-time guests.
Sushi and Bowls, a new Japanese-Korean restaurant next to Ziggi's Coffee in The Shoppes at Castle Pines, enjoyed a steady stream of early-dinner visitors during its soft opening the week of Jan. 9. Days after opening for business, this writer watched as a group of young ladies who had just eaten their first meal there enthusiastically told their server about their plan to spread the word among family and friends.
The curiosity of passersby who saw the ongoing remodel of a former early learning center in the fall was satisfied when the Sushi and Bowls sign was installed on the outside of the building late last year. When they decide it's time for an official taste test, they won't be disappointed in the least.
Founded by married couple Hae Lee and Yong Kim, who live in Castle Rock, the eatery serves up a mix of flavors that could easily result in frequent cravings.
Through their niece, attentive server and kindly interpreter, Janet Lee, they make their ambitions clear.
"I want to make this restaurant the go-to place in Castle Pines and for it to be the known famous sushi restaurant in the community," Hae Lee said.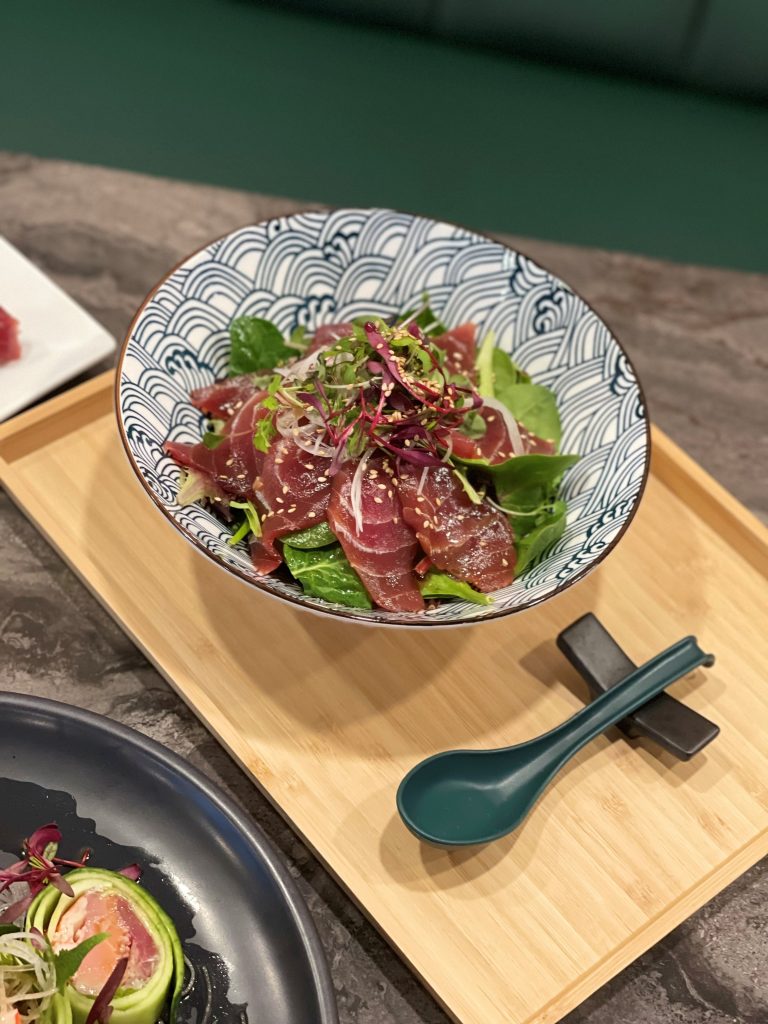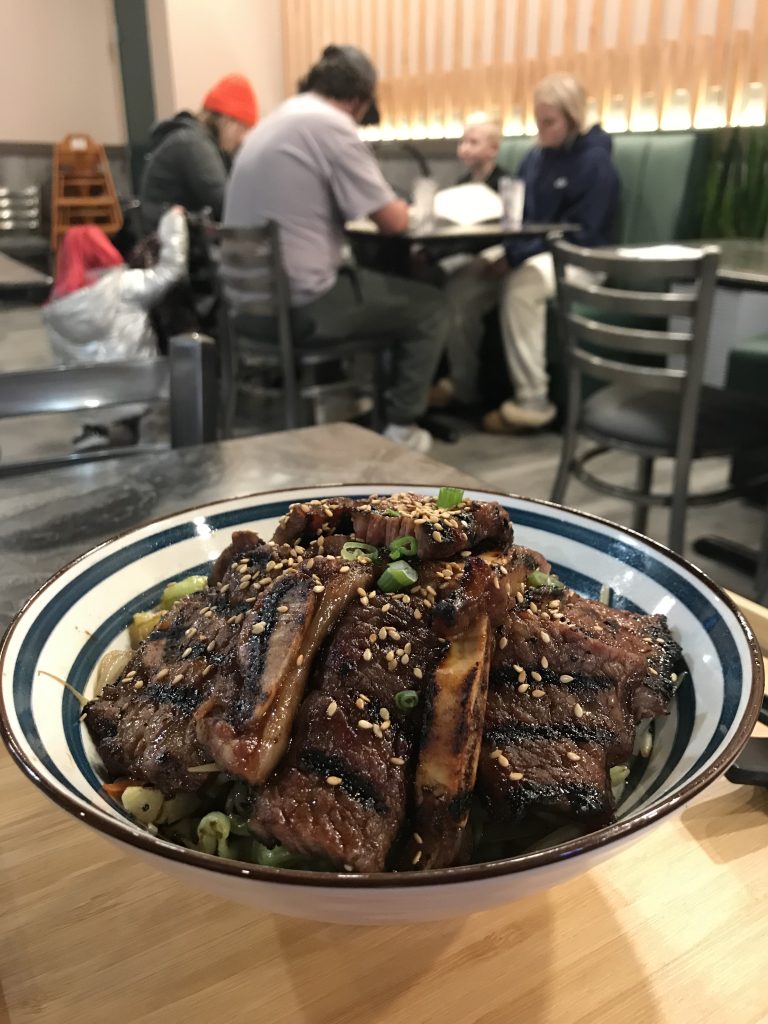 The general absence of such establishments locally ensures that they'll claim a big share of the sushi and bowl market. Among the must-try bowls are the Bulgogi (Korean barbecue beef), L.A. Galbi (grilled and sauced short ribs) and the Korean-style Spicy Crunchy Chicken Bowl, which includes white rice and is topped by thin-sliced lettuce strips and a light drizzle of Sriracha sauce. There are also tuna, tofu, teriyaki chicken and shrimp options in the bowl section of the menu, and a nearby list of familiar appetizers like edamame, gyoza and vegetable tempura.
Sushi standouts include the Awesome Roll, which contains tuna, salmon, Tamago, Oshinko, cucumber, shrimp tempura, lettuce and kanpyo, which are dried shavings of a type of calabash gourd that add a mild sweetness. Kim also recommends the Lemon Roll, stuffed with crab meat, cucumber and asparagus tempura, all topped with salmon, lemon slices and honey sauce. The Las Vegas Roll is also worth exploring: it melds crab meat, cream cheese, avocado, deep-fried salmon and ama into something magical and memorable.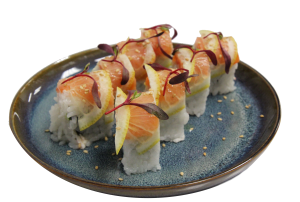 Yong is advanced in his craft of sushi-making and has worked in the kitchens of popular sushi restaurants like Sushi Den and Sushi Katsu. He takes great care to prepare the delicacies like they're fine art. Hae Lee is also quite gifted as a chef and food artist. The impressive presentation is accompanied by a blend of complementary flavors.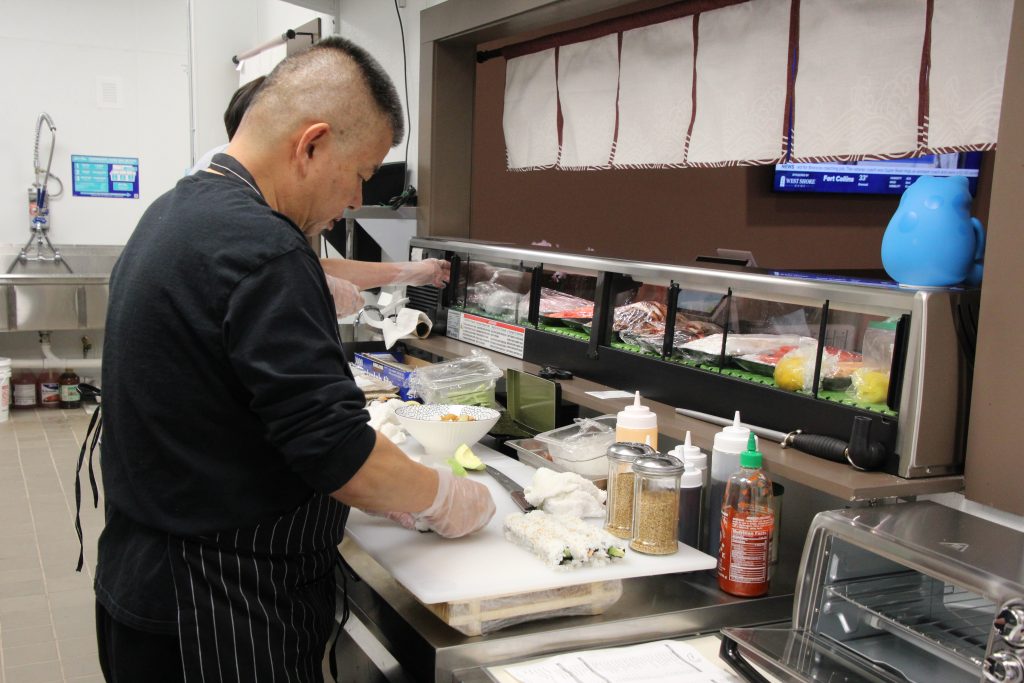 Janet Lee said her aunt and uncle wanted to integrate Korean and Japanese food onto one menu and create a unique dining experience for people who live in the area. They waited patiently — for years, in fact — for the ideal spot to open up, and they eventually found their home on the southeast corner of Castle Pines Parkway and Lagae Road.
During the revamp of the space, the couple added decor that evokes hints of artistic designs found in both Japan and Korea, where they grew up before moving to the U.S. more than 20 years ago. The atmosphere at Sushi and Bowls has a warm, family friendly vibe to it while catering to modern tastes. Hae Lee recently worked in a local nail salon but left that behind to pursue her passion alongside her husband. They spend much of their time in the kitchen together in an effort to fill their dining room with happy customers.
Sushi & Bowls
Lagae Rd | Unit B
Castle Pines, CO 80108
303-284-7166