The Village at Castle Pines: A world-class brand re-emerges
October 1, 2018
/
/
Comments Off

on The Village at Castle Pines: A world-class brand re-emerges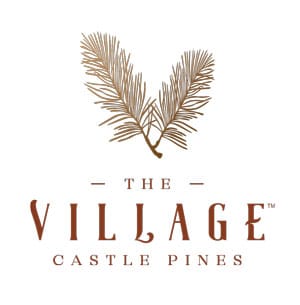 By Joe Gschwendtner; photos courtesy of Jackie Brown-Griggs
The leadership of Castle Pines Village publicly celebrated the rebranding of "The Village at Castle Pines" at a grand evening fete of residents at Sanctuary Golf Course last month. As a nearly two-decade Village resident myself, I welcomed the change.
Having been built in the 1980s with the cachet of The International golf tournament, Castle Pines Village made a name for itself on the global stage, bringing in some 25,000 invited visitors a year. When The International was canceled in 2007, though unintentional, the net effect vastly limited exposure to The Village. The privacy that the gated community offered ironically created one of Denver's best kept secrets.
As the region continued to develop and grow, "Castle Pines" became synonymous with the surrounding area (including most of the 80108 ZIP code), and the exclusivity of "Castle Pines Village" waned.
To highlight the uniqueness of The Village, the solution was threefold: reintroduce the quality of life The Village offers, uniquely rebrand it, and inform the Denver metroplex that true Colorado exists in The Village. A new logo and a brochure claiming "If Colorado had an address, it would be here in The Village at Castle Pines" led the way for a series of monthly informational rollouts to come.
The rebranding was brilliant in its simplicity. The new logo is elegant and features two boughs of the iconic Ponderosa pine in the shape of a "V" for village. The accompanying narrative reads "The Village at Castle Pines," and the ease of referring to our community in conversation as "The Village" suited those who did so casually already.
One might argue that nothing has really changed. And that would be the truth but for the name and logo. But what has not changed was virtually unknown or unknowable. These are the facts: The Village at Castle Pines boasts 2,800 acres, 1,700 homes, 24-hour patrol and courtesy service, 1,200 children, three swimming pools, a fitness center, 13 miles of trails, three parks, homes from the high $600s to multi-million dollar estates, two world-class golf courses, two elk herds and much, much more. The Village is that rare enclave not vastly changed from its natural state.
From our picturesque doorstep of The Village at Castle Pines, it is 117 miles to Vail, 130 miles to Beaver Creek, 179 miles to Aspen, 176 miles to Steamboat, and only 25 miles to downtown Denver. The final appeal to all: If you're going to live in Colorado!