The Wildcats by rail: A ghost town journey
August 1, 2019
/
/
Comments Off

on The Wildcats by rail: A ghost town journey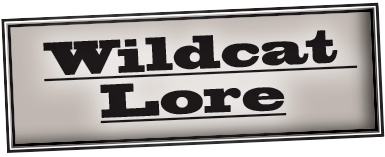 By Joe Gschwendtner; photo courtesy of Brett Wiebold
Readers may recall the grit and determination of General William Jackson Palmer in bringing narrow gauge rail service to Douglas County. Yet few know of the places it served, many of them ghost towns today. Please join us back in time on the southbound Denver & Rio Grande freight leaving Denver at 5:50 a.m. sometime in 1890. All aboard!
It's a popular run. Including the Atchison, Topeka and Santa Fe Railway, 26 trains will ply the rails of Douglas County on our journey today. The schedule indicates our ride will take some eight hours from Denver to Colorado Springs.
After reaching Littleton in one hour, things slow down. Next stop, Acequia, upstream of Titan Road and west of Plum Creek. Fire-belching engines have more than once caused serious burns in the trackside brush here. A weekly Castle Rock Journal column covers numerous local events, framing Acequia as a mighty pleasant place to live. Sedalia is another 45 minutes down the line and there we will take on water for the engine.
140 years ago, The Village at Castle Pines was prime timberland. At the foot of today's Daniels Park and Happy Canyon roads, were stops Mill No. 1 and Mill No. 2, respectively. Both were likely more for lumber than passengers. Mill No. 1 served D.C. Oakes sawmill, the goods having transited down Daniels Park Road by wagon. On this day, we see it loaded onto a waiting flatcar, taking 20 minutes to load. Tough work and splinters galore.
Next stop, Castle Rock. Visit the original (relocated) Ben Hammer-designed rhyolite station, now museum and home of Castle Rock Historical Society on Elbert Street. Open Wednesday through Friday, noon to 5 p.m. and Saturdays, 11 a.m. to 4 p.m., it is small but fascinating.
The next three southbound stations are ghost towns today. Douglass (yes, with a double "s") is 16 minutes south. Like New Memphis, she vies to be a Douglas County seat and is also a developer's town, funded and promoted by the National Land and Improvement Company. Douglass offers another water tower and serves as a shipping point for local dairies. Via an eastern spur, this station consolidates rhyolite from Silas Madge's quarry (father of the lava stone industry.)
Nineteen minutes later, we reach Glade near Tomah Road, east of Dawson Butte. Here our train acquires 5,000 pounds of grain from R.P. Conant's gristmill and storehouse. Conant's inventory came from Max Binford's and George Upton's farms and D. I. Cramer's threshing operation. This concentrated agricultural activity has seeded a small village here and a one-room schoolhouse in the meadow belonging to District #38.
Twenty minutes later we arrive at Huntsville. Today, largely the site of the Yogi Bear private campground, it is undergoing a colossal renovation and upgrade. Huntsville's story is colorful, especially since D.C. Oakes, the master raconteur of Douglas County, operated another sawmill there. By 1859, Huntsville had already attracted attention, including that of the Rocky Mountain News. Letters of the day urged recipients to come to (squat in) the promised land … some of the finest land out west with splendid springs and waters …
Next month, "Huntsville, king of Douglas County ghost towns."
Wildcat Lore
As it turns out, The Connection serves residents of the Wildcat Mountains, a name pioneers and historians gave to the high country paralleling I-25 from Highlands Ranch and Lone Tree south to Castle Rock. Since the first territorial road (Daniels Park Road) bisected our mountains, there was no shortage of colorful characters parading through what are now private properties on the ridges of Douglas County. We bring these grizzled and gutsy settlers alive again, vividly sharing their stories of grit and achievement in these Castle Pines.