Timber Trail Elementary fundraiser seeks sponsors
July 14, 2011
/
/
Comments Off

on Timber Trail Elementary fundraiser seeks sponsors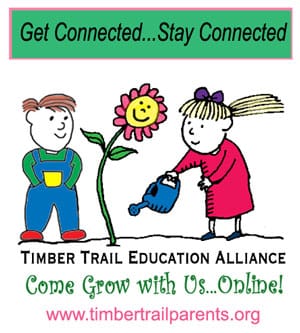 By Lisa Crockett
Timber Trail Elementary School is planning to raise funds for vital school services this year – and help a needy school in Denver do the same.
"We're using the tagline 'Healthy Hearts, Caring Hearts'" said Kevin Warnke, parent of a Timber Trail first grader and chairperson of the fundraiser. "Students will raise pledges to sponsor them as they perform various activities to raise money not only for our school, but for students in need who live nearby."
It's a tall order, but Warnke, who is co-chairing the event with his wife Page, thinks they have a formula for success. Students will collect pledges to sponsor them for a fundraising campaign called the "Move-a-Thon," which will be held on September 9. Sponsors will pledge money for each minute of physical activity performed during an hour-long session of fun, kid-friendly exercises performed at 10 activity stations in the school's field on the day of the event.
Once the school reaches its initial fundraising goal of $40,000, half of all proceeds will be donated to Harrington Elementary – a Denver elementary school that provides a free or reduced-price lunch to 100 percent of its students. Sixty-five percent of Harrington students speak English as a second language.
"This is a departure from some of the fundraising we've done in the past," said Warnke. "We're hoping that people in our community will be excited about the fact that it promotes wellness and helps us extend our reach to people who really need our help. We want to promote Caring Hearts by adopting a sister school in even greater need than our own and hope that other schools will follow our lead."
The school will begin accepting pledges now; students will collect pledges in August 2011. Event sponsorships are now available. If you own a business or work for a company that might be interested in being a sponsor, go to timbertrailsparents.org