TSA PreCheck vs. Clear: Which Will Get Travelers Through Airport Security Faster?
March 1, 2022
/
/
Comments Off

on TSA PreCheck vs. Clear: Which Will Get Travelers Through Airport Security Faster?
By Bryan Goodland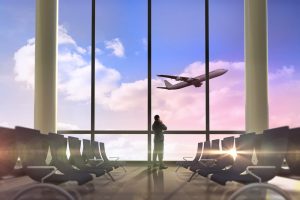 If you're planning on getting away for spring break, nothing is more frustrating than waiting in a seemingly endless airport security line. To alleviate some of this frustration, there are a few options, TSA PreCheck, Global Entry and Clear. But which one is the right one for you?
TSA PreCheck is offered by the Transportation Security Administration (TSA), which operates under the U.S. Department of Homeland Security. The TSA PreCheck is available to U.S. citizens and lawful or permanent U.S. residents. The program assigns a travel number that can be used at more than 200 airports and 73 different airlines.
TSA PreCheck offers travelers the benefit of moving through security more quickly, along with perks like not having to remove shoes or belts when going through security checkpoints, and traveling with laptops and approved liquids and gels in carry-ons. One important tip to remember is that you need to add your Known Travel Number, the number assigned to you after PreCheck registration, to your airline reservation. Then double check to make sure your boarding pass indicates that you have TSA PreCheck assigned.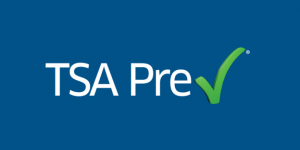 The cost for TSA PreCheck is $85 for five years, and registration includes an online form and an appointment for in-person background check and fingerprinting. Also note that sometimes people are selected for TSA PreCheck even if they didn't sign up for it. These selections are made by TSA for low risk travelers, who are usually frequent flyers, as identified by their personal information. The selections are thought to be used to promote the program and also to expedite security lines at certain times of the year.
For international travelers coming into the U.S., there is a similar program called Global Entry. Global Entry is a program that is run by the U.S. Customs and Border Protection and gives clearance for foreign travelers inside the U.S.. The program uses kiosks much like the others and is available at 75 airports around the country. Global Entry costs $100 and requires an online application and an interview either upon arrival or prior to travel at a designated enrollment center. TSA PreCheck benefits are included with Global Entry.
Another popular choice is Clear, which is a private company. Clear members check in with an eye or fingerprint scan at a Clear kiosk and are escorted to a security checkpoint, avoiding the boarding pass and ID check process. Keep in mind that if you do not also have the TSA PreCheck, you will be escorted to the standard security line, which is why some travelers purchase both services. One advantage to Clear is your biometric screening and checks are done at the airport in designated Clear kiosks, so you don't have to do anything prior to travel.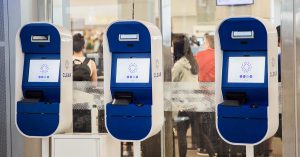 Clear is available at 50 airports, but they have a Sports Pass and Health Pass feature, that can be used at other venues, like stadiums and music auditoriums. Clear costs $179 per year and is available to US citizens or permanent legal residents. The sign up process involves an online application and an in-person visit, both of which can be done at the airport for travel.
So which one should you choose? If you want something less expensive, that's good for five years and includes a large number of airports then TSA PreCheck is the way to go. For travelers that are looking for a high-tech experience along with getting into different venues, then Clear is an easy choice. And finally, if you want the least amount of hassle and the quickest experience, signing up for both programs is the easiest solution.
Denver International Airport currently has several construction projects that could cause delays. One of the big security changes is on the sixth level, where ticket counters will all be moved to the south end and the north end will be reconfigured into "security suites," that will accommodate 30-35 people at each suite. All construction is expected to conclude this year.
Helpful Websites:
Site to sign up for PreCheck
https://www.tsa.gov/precheck
Site to sign up for Clearme
https://www.clearme.com
Homeland Security site that list several programs
https://ttp.dhs.gov/
Center in Colorado to sign up for the global entry program
https://www.cbp.gov/travel/trusted-traveler-programs/global-entry/enrollment-centers/colorado