Twenty years of changed young lives
October 1, 2013
/
/
Comments Off

on Twenty years of changed young lives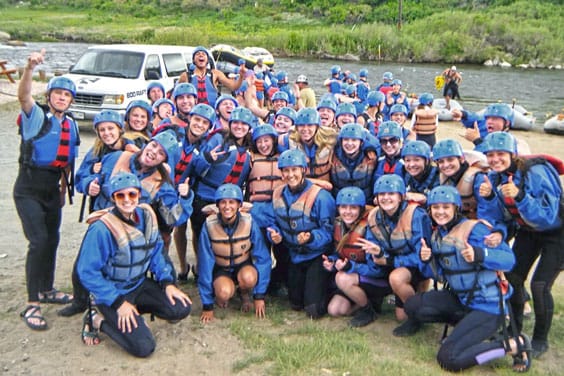 Young Life took to the water as the group stopped for some whitewater rafting on the way to summer camp last July.

By Kathy Dunker; courtesy photos
Young Life is celebrating 20 years in western Douglas County with its annual fundraising concert and silent auction this month. YoungLife anticipates raising more than $50,000 to support its leadership programs to high school, middle school, and special needs students throughout the county at its October 7 event.
Young Life is a non-profit organization that ministers to teenagers. The presence of these adults in the lives of teenagers has a dramatic impact on both the teens and adults alike. Having an adult leader who believes in them helps bring to light the value, meaning and purpose of young adult lives.
With an anticipated gathering of close to 200 people, guests will get to join in the Young Life experience. The event will include a silent auction fundraiser, hors d'oeuvres, and a concert by Ryan Long. Young Life area director Keith Baker commented, "I am really excited to spend an evening celebrating the shoulders that I get to stand on, representing 20 years of changed lives."
Admission is $15 per person with a $100 "bring the gang" option for eight admissions. The event will take place on Monday, October 7 at 6:30 p.m. at the Lone Tree Arts Center. To register, visit www.blacktie-colorado.com (event code "younglife20") or call Baker at 303-801-8772.
If you are unable to attend, but would like to donate to the cause, visit www.WestDoCoYL.org. Young Life is in need of goods, services and experiences for its silent auction items. If you would like to donate to the auction, contact Don Farlow by e-mail at dfarlow@bwsm.com or call 303-830-7000. Young Life donations are all tax deductible.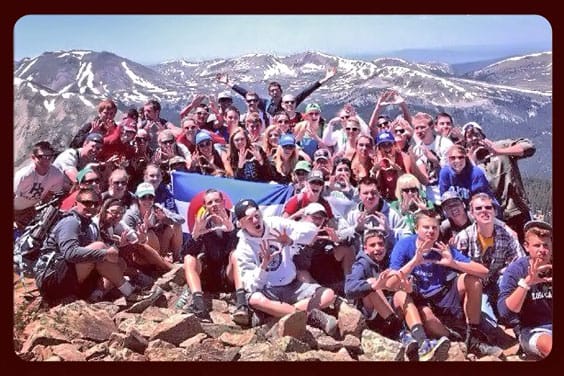 Five hundred people from Young Life ventured to the top of Mount Crystalite while at camp this summer.