Open enrollment period opens this month for DCSD
November 1, 2013
/
/
Comments Off

on Open enrollment period opens this month for DCSD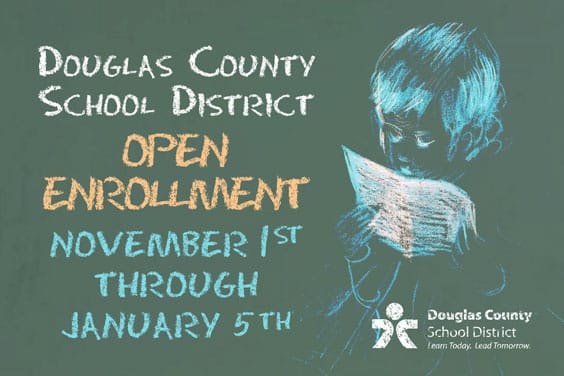 By Lisa Crockett
Families who wish to enroll students in a public school other than their designated neighborhood school must complete an open enrollment application, available online through the Douglas County School District website.
Applications for the first round are accepted November 1 through January 5. Round one applications are accepted for the following school year on a space-available basis. Waiting lists will be created if applicants exceed space available at the requested school. For more information about open enrollment, visit www.dcsdk12.org.
Enrollment at American Academy Charter School and DCS Montessori School operates on individual schedules determined by these schools. Deadlines for entering the enrollment lottery at these schools are in early December.
For more information, visit the school websites: www.americanacademyk8.org (American Academy) or www.dcsmontessori.org (DCS Montessori).