Uruguay: A most pleasant surprise
January 1, 2021
/
/
Comments Off

on Uruguay: A most pleasant surprise
Article and photos by Joe Gschwendtner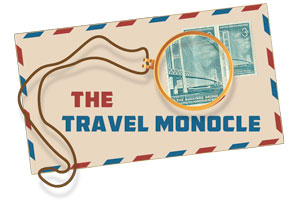 Sandwiched softly between Brazil and Argentina is Uruguay, a compact, laid-back progressive republic. Independent since 1828, she is stable and urbane. Likened for decades as a Switzerland without the mountains, Uruguay still remains under the radar of all but the most seasoned traveler. Big mistake. To visit makes for an odyssey of sea, sophistication and serenity.
Montevideo, the capital city, is smallish compared to others in South America. Yet she is a city of distinction, rated number one by the Mercer Quality of Living survey. Situated on the Rio de la Plata, it has a riverside Ramblas (esplanade) of 17 miles, one of the world's longest continuous sidewalks. Owing to Uruguay's subtropical climate, the city is dense with greenery and palm trees. Old Town itself is on a stubby walkable peninsula, centered on Independence Plaza and Palacio Salvo.
Montevideo has its neighborhoods and barrios; its finest likely being Carrasco. A onetime resort, this seaside area is favored by the well-to-do. Safe and architecturally attractive, broad Carrasco streets are a feast of colorful gardens and landscaped terraces. Replete with members-only clubs and exclusive schools, it is a delightful place to stroll.
Want to ratchet up the short-term pace of life? Take the four-lane toll road and head for Punta del Este. Ninety miles east of Montevideo, with a 25 mile stretch of beach, jet-setters compare it favorably to St. Tropez, Monaco, Miami and Cannes.
Offering art and cinema festivals, casinos, whale-sighting, surfing, museums, exhibitions, grand prix racing and brilliant and varied cuisine, what starts out as a tryst, will quickly lead to romance. Do not miss "La Mano" on the beach, a massive sculptured hand grasping out of the sand.
Another tourist favorite is Colonia del Sacramento, west of Montevideo. Once a Portuguese colony, her ownership see-sawed between Spain and Portugal until 1828. Its historic quarter of cobbled streets, tilework, vivid colors and landscaping has made it a UNESCO World Heritage Site.
Highlights include the Calle de Portugal, a unique street displaying antique cars filled with flowers cascading out of them. Ruins of the past abound, including the Convent de San Francisco and Colonia Lighthouse. To merely meander among Colonia's colorful facades and palm-fringed boardwalks is a treat. A Colonia bonus (provided you have a visa) is the availability of a 75-minute ferry ride. It gets you into the human carnival that is Buenos Aires on the west bank of the Rio de la Plata.
Uruguay is also a growing destination for expats, especially Europeans. Mild weather, rolling terrain, cost of living, quality, pace of life, and affordable health care plans make it ideal for those who might wish to switch gears and even palates as they age.